Ole Gunnar Solskjaer reveals Man Utd plans for next season
By Zinny Boswell
Last Updated: 02/03/19 7:59am
Ole Gunnar Solskjaer says Manchester United are planning for Champions League football next season and reveals he has given his verdict on which players the club should keep.
Since Solskjaer took over from Jose Mourinho as caretaker boss, United have sold Marouane Fellaini and extended the contracts of Anthony Martial, Ashley Young and Phil Jones.
David de Gea, Marcus Rashford, Ander Herrera and Juan Mata are in negotiations over new deals, while captain Antonio Valencia is set to leave Old Trafford at the end of the season.
Asked if he had told United executive vice-chairman Ed Woodward which players he feels should stay or go, the Norwegian said: "Yes, I have. "We've been discussing the future of the club - we did that before the talk of 'if I should stay or not'.
"My contract is up in the summer but as I've always done for United I give my best because you have to plan, even if I'm not here I still give my view on who I would like to see here as a supporter.
"I'd like to stay, of course, but that is not decided until the end of the season."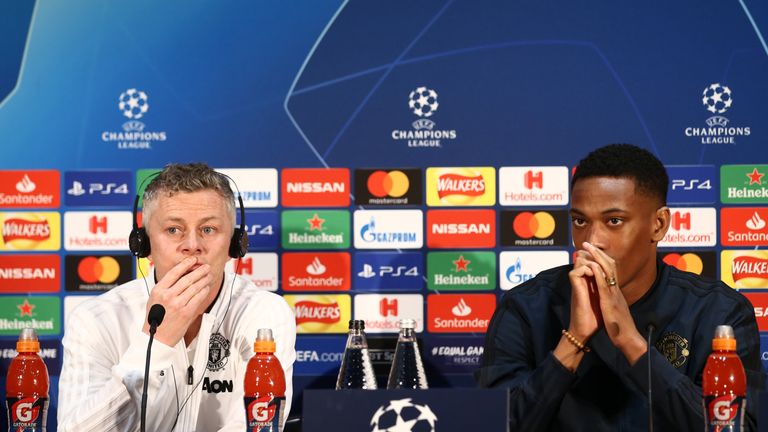 United were 11 points adrift of the top four when Solskjaer took charge, but they are now just two points away from the Champions League qualifications spots ahead if Saturday's clash with Southampton.
Solskjaer added :"You don't want to plan for Europa League yet. We are hoping and planning that we will get into the Champions League for next year. We'll take that as it comes."
Asked how important the top four is for attracting talent, he said: "All the players want to play in the Champions League.
"I think to play in the Champions League for Manchester United is a bigger thing for many and we know we can't live off our name and tradition and history.
"We want to attract good players that want to improve the players we have here: Paul Pogba, David de Gea, Anthony Martial and Marcus Rashford.
"All these top players we have - they need players to challenge them because no one should feel 100 per cent secure to be in the starting XI.
"We are five points behind Tottenham and there's 10 games to go so definitely we've got a chance to move up the table so we will be doing our best."