Luke Shaw Teammates: Man Utd defender reveals all to Tubes
Watch Everton vs Man Utd on Renault Super Sunday from 11.30am on Sky Sports Premier League; Kick-off 1.30pm
Last Updated: 21/04/19 8:01am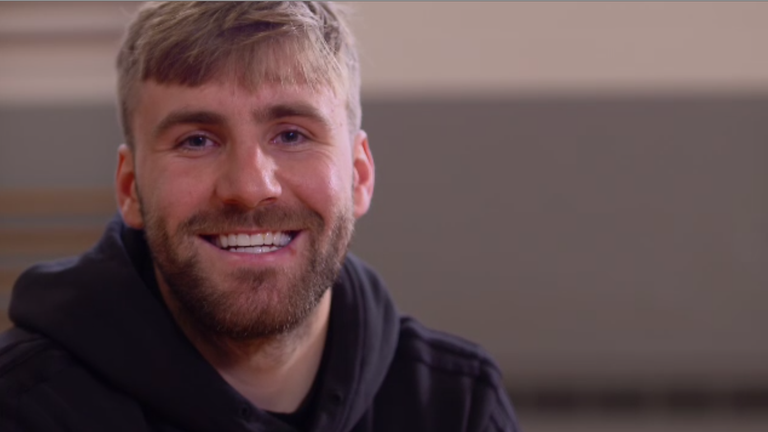 Luke Shaw sat down with Tubes from Soccer AM to lift the lid on the characters in the Manchester United dressing room...
Best player?
"We have amazing players no matter what. There's one for sure in my mind and there's a few who I believe can be the best in their position. The complete all-round player would have to be Paul Pogba.
"He's had it hard over the past couple of years but he's starting to show us the Pogba we all know he can be. In training he always wants to be better, he doesn't let anyone take it easy. He is the perfect midfielder and a massive leader for the team.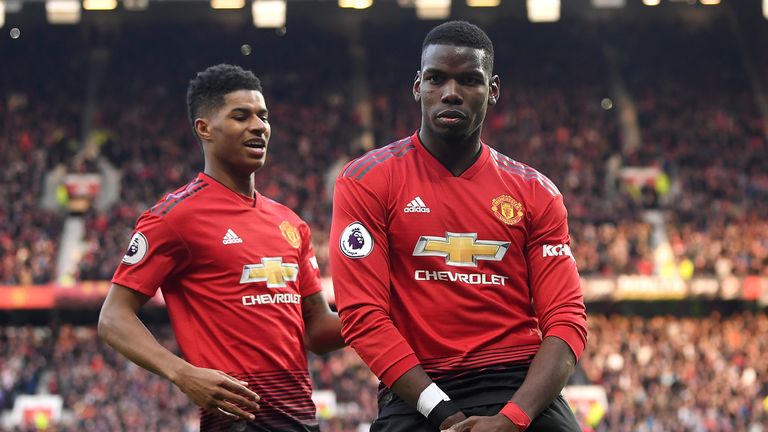 "But there are so many people who have the potential to be the best in their positions, namely Marcus Rashford and Anthony Martial. Those three players have the world at their feet."
Dressing room DJ?
"It's a bit of a competition really. We've got the Spanish side, who want to play their music before games, and we've got the captain, Ashley Young, who doesn't take any nonsense.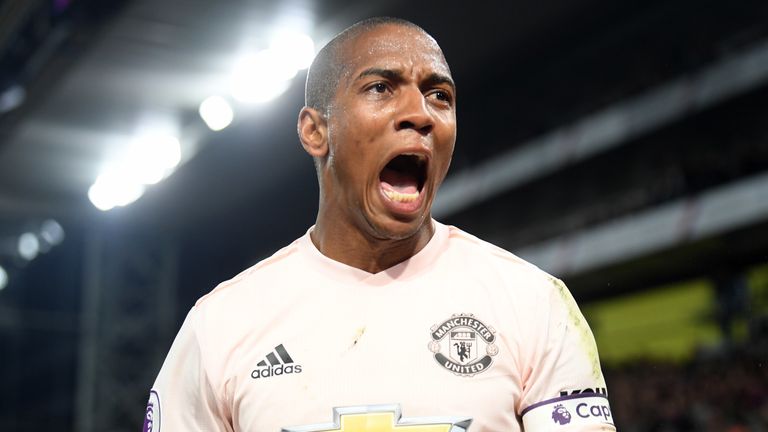 "If he's playing he'll be the DJ, and no one will tell him otherwise. Pogba plays as well but Ashley is the main DJ, but only if he's playing. If he's not, then it's whoever get there first."
The quickest?
"There's always discussions and arguments who would win in a race. We can't actually race, though, imagine if everyone pulled their hamstrings! Three or four would be close in a race but out of them all it would have to be Marcus Rashford."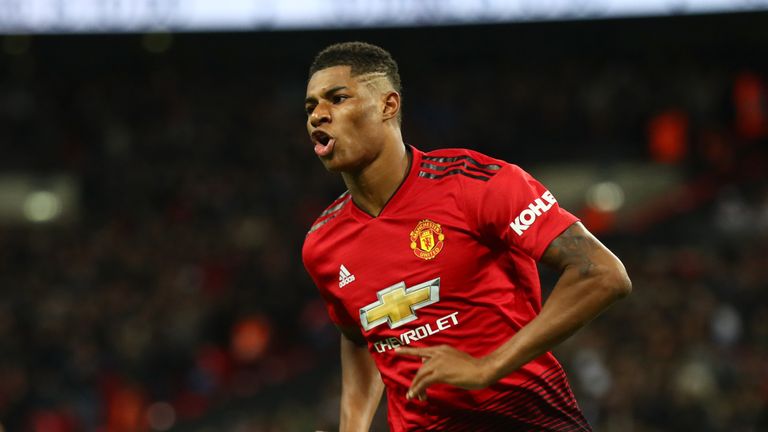 Future manager?
"This one is the hardest, I'll go for our new goalkeeper Lee Grant. I think he's doing his coaching badges at the moment, he's got a lot of experience and he looks like he would want to do that. But you never what players will decide to do in the future."
Best dancer?
"Jesse Lingard and Paul Pogba are both brilliant dancers, but Eric Bailly has got really good moves, he is unbelievable.
"When we're on away days he'll come in with a speaker playing the music he listens to and he'll dance for everyone for five minutes straight. Everyone loves it.
"If I had to pick someone it would have to be Eric, purely down to the entertainment factor."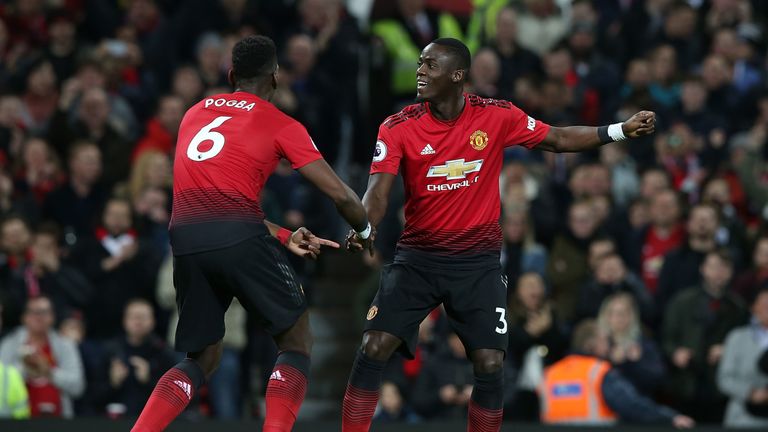 Nutmeg king?
"Has to be Pogba! Ander Herrera tries a lot, the little roll through the legs when you're running. But Paul has megged me a couple of times, really good ones.
"He did one when Zlatan Ibrahimovic was here, and I got killed for weeks because it was so good. If I saw Zlatan now he would say something about it!"
Tough nut?
"It's got to be Marcos Rojo. No one goes near him in training. He's the tough cookie in the team, he's one the floor in training 90 per cent of the time slide-tackling everyone with his studs up. Everyone knows to stay away from him, you know not to mess with him."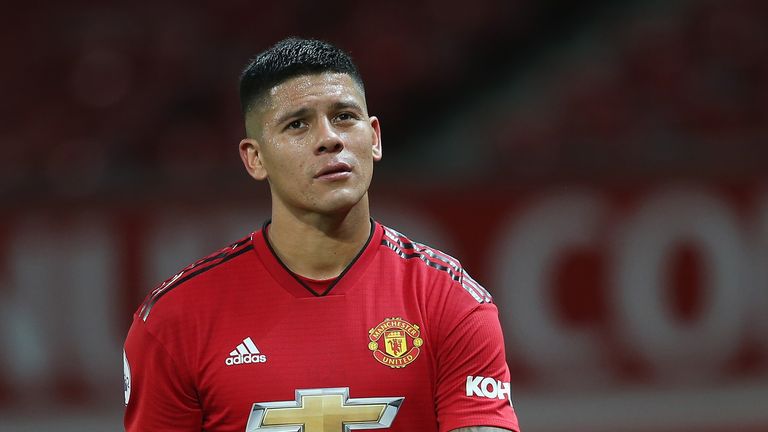 Best singer?
"He's not with us at the moment but Demetri Mitchell was unbelievable. He was singing 'You Should Let Me Love You' and everyone was amazed how good he was. Phil Jones can sing as well, he's good."
Joker?
"Jesse Lingard is the funny one. He's mature but he's young at heart. He enjoys life and is always cracking jokes in training. The person he is just makes you laugh, he's a great person to have in the team. You wouldn't change him for anyone, he brings the good vibes."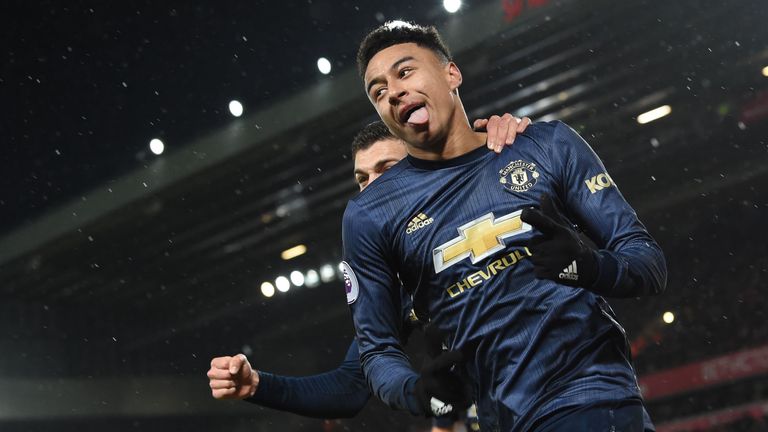 Always late?
"Pogba again. He was late for a bit and would leave us waiting in meetings, but he's improved massively now, he's never late anymore and is perfect. Ole is very strict on punctuality so if you're late, you won't be again after he speaks to you."
Teacher's pet?
"The gaffer now or before? If you were asking about the last manager, it would have been easier.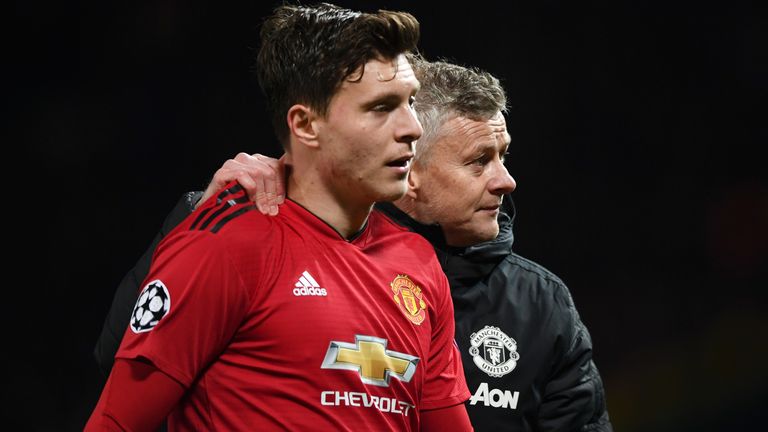 "It's tough because Ole hasn't been in for long but if I had to pick one it would be Victor Lindelof. He's had a couple of extra days off this week, that's why I'm picking him. Everyone else is back so something must be going on."