Manchester United are not expected to target another striker this summer after Edinson Cavani extended his stay for another season.
The 34-year-old, who moved to Old Trafford on a free transfer from Paris Saint-Germain last October, signed a new one-year deal on Monday after helping United into the Europa League final and second place in the Premier League.
Following the 6-2 semi-win over Roma last month - in which Cavani scored twice and had a hand in two more goals - United boss Ole Gunnar Solskjaer said he had made the striker aware of his desire to keep him at the club.
That keenness has also been born of a want to invest in other areas of the team in the upcoming transfer market, notably at centre-back and centre-midfield, amid the financial pressures imposed by the coronavirus pandemic.
United, who have been linked with big-money moves for Harry Kane and Erling Haaland in recent weeks, will now look to strengthen other positions instead after Uruguay international Cavani seemingly turned down interest from Argentinian giants Boca Juniors to remain in Solskjaer's plans.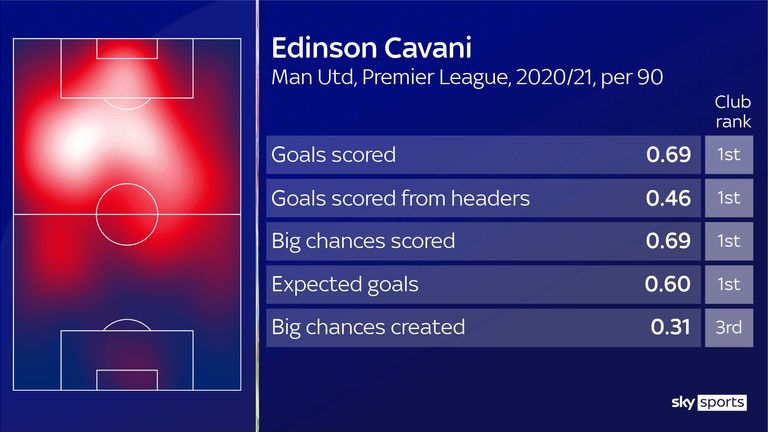 In March, Cavani's father Luis stated there was a "60-per-cent chance" of his son returning to South America this summer, having been unsettled away from his family during the lockdown.
Cavani has become a favourite among United supporters this season however, after scoring 15 goals in 35 appearances in all competitions, and he says their pleas for him to stay via social media were a big factor in his decision.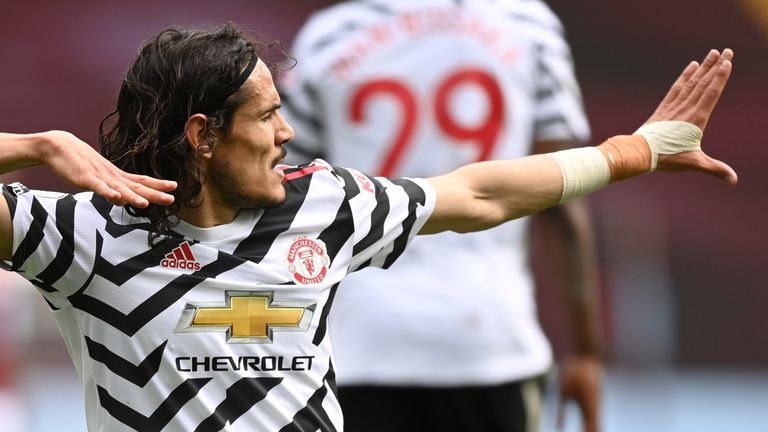 "Over the season, I have developed a great affection for the club and everything that it represents," he said.
"I feel a deep bond with my team-mates and the staff who work behind the scenes here. They give me extra motivation every day and I know that, together, we can achieve special things.
"From the very first moment that I arrived, I felt the confidence of the manager. As a player, this belief gives you the perfect opportunity to play your best football and I want to thank him for that.

"I have been touched with how much the supporters have wanted me to stay, and I will give everything to bring them happiness and joy with my performances on the field. I've not yet been able to play in front of the Old Trafford crowd and that is something that I cannot wait to do."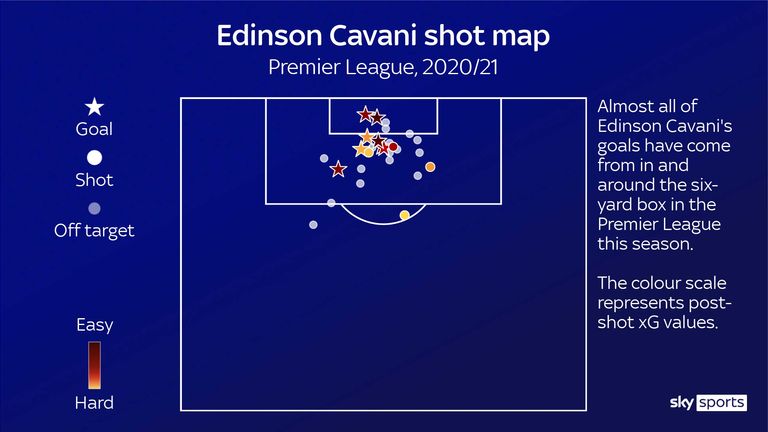 United boss Solskjaer added: "I said when Edinson signed, that he would bring energy, power and leadership to this group and I haven't been proved wrong, he has been everything I thought he would be and more.
"As coaches, we knew about his goalscoring record. However, it is his personality that has brought so much to this squad, he has a winning mentality and has an unequivocal attitude to everything he does.
"Edinson is one of the last to leave the training ground and sets the tone for the upcoming youngsters with his approach to his profession every single day. I have always wanted him to stay and experience the way our fans will respond to him as a player, and this means he will hopefully get that opportunity."
Sky Sports' Paul Merson:
"We know what a top player Edinson Cavani is.
"When he came to England, he'd played for Paris Saint-Germain and played at the top level for a number of years. Also, he's a top Uruguay international who has done well for his country at World Cups.
"He's a proper player and a warrior as well. He'd run through a brick wall for you, that's what he does and what he's all about.
"I can't talk highly enough of him.
"From a Manchester United point of view, it's a no-brainer to try and get Cavani to re-sign.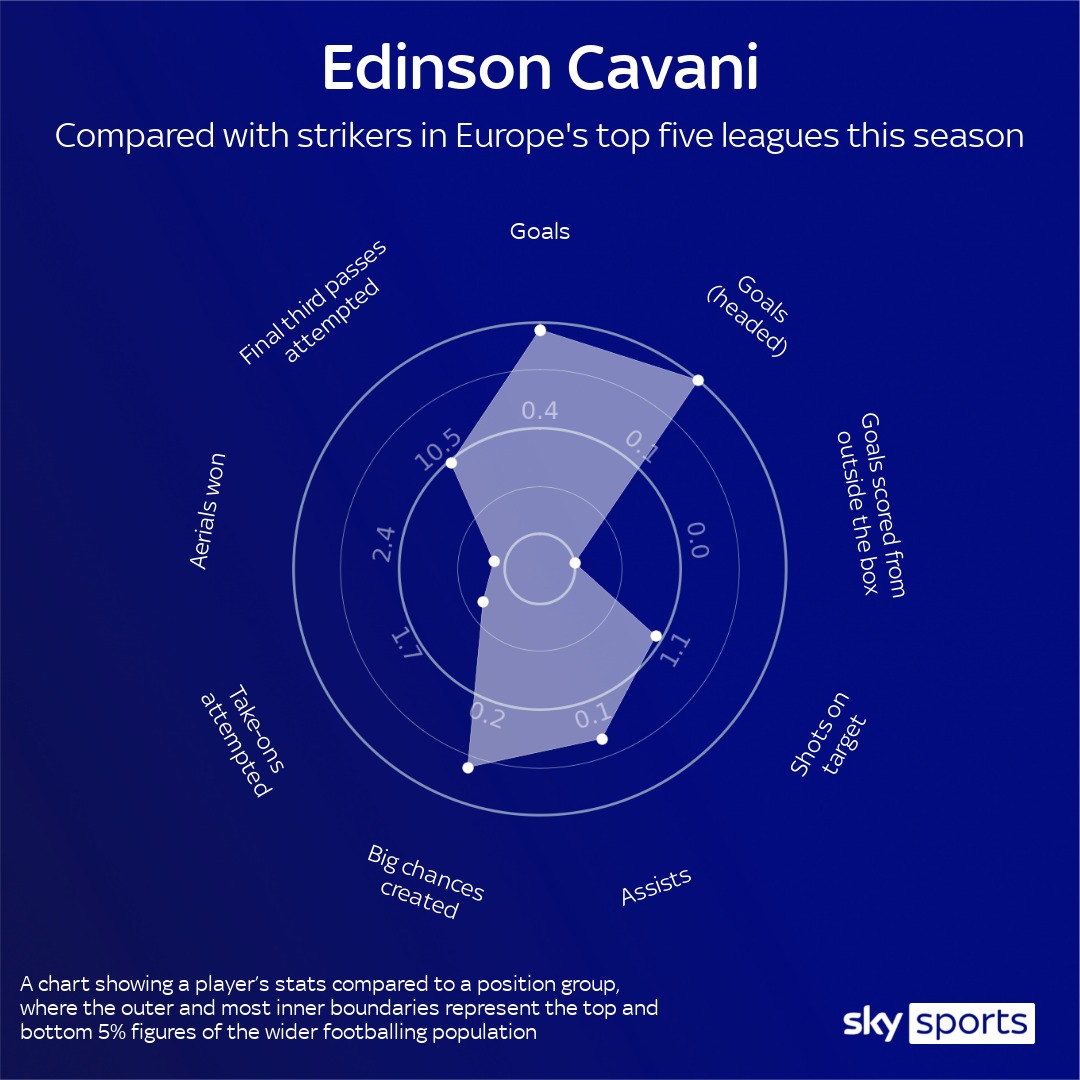 "There's a real art in being a sub and coming on and scoring goals. Solskjaer himself did it and Olivier Giroud at Chelsea is good at it. It's not just luck.
"People will say that he comes on when teams are tired, but I don't see everyone scoring goals when they come on as a sub.
"Some players find it really hard when they come on as a sub. They find it hard to get into the game, can't get up to the pace of it and by the time they do the full-time whistle has gone. People like Giroud, Solskjaer in his day and Cavani come on and they get into the game straight away.
"Plus, if I'm Manchester United, I want to keep him for Marcus Rashford, Mason Greenwood and all the young kids I'm sure they've got coming through at the club who are centre forwards.
"You cannot learn from anybody better than Cavani. His movement is just phenomenal."
Gary Neville believes Edinson Cavani's contract extension represents a "massive" boost for Manchester United and expects them to target Jadon Sancho rather than another striker this summer.
"It's massive news for Manchester United," the Sky Sports pundit said on Monday Night Football.
"I was one of the sceptics when United signed Cavani, thinking about how windows had gone in previous years where players were signed late on with an air of desperation when United hadn't signed their main targets.
"But he's been absolutely sensational in every single way. Forget the goals; his attitude, commitment, and his impact on the other players has been sensational."