Manchester United boss Sir Alex Ferguson wins the LMA manager of the year award
Sir Alex Ferguson has been named the LMA's Premier League manager of the year.
Last Updated: 21/05/13 1:48pm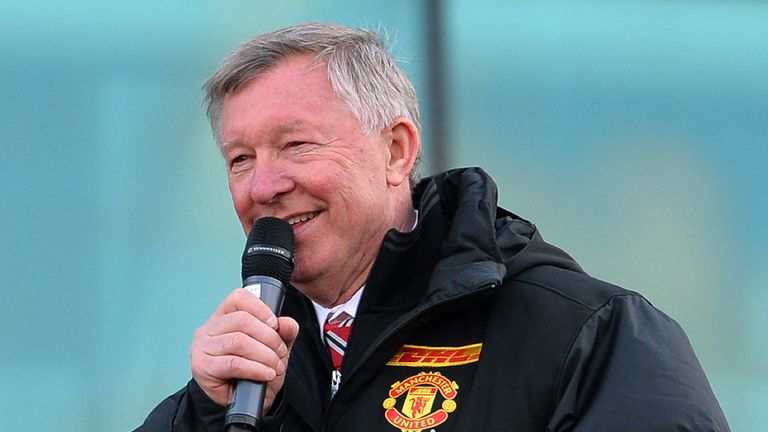 The outgoing Manchester United boss picked up the award at a dinner in London and admitted he was relieved the celebrations to mark his retirement were over.
They culminated in his last match in charge on Sunday, a 5-5 draw at West Brom.
Ferguson said: "It has been overwhelming. The club has been fantastic and congratulations to West Brom with the way they handled yesterday.
"In a way I am glad it is all over now - because it has been hard work!
"I think (West Brom manager) Steve Clarke should get an award because anyone who scores five against United deserves it."
Ferguson added that he was confident he was leaving United in good hands, with the club's emphasis on bringing through young players.
United also won the inaugural Under-21 Premier League, beating Tottenham on Monday night.
He said: "It has always placed a great emphasis on youth long before I came.
"Sir Matt Busby started that and took Manchester United into Europe, the first English club to do so.
"It's always been there and I have tried to maintain that though it is more difficult in the present climate - you have to scout abroad now but you are still looking for young people who can do well."
Cardiff boss Malky Mackay was named the Championship manager of the season after winning the title.
He said: "I am just very proud of the whole club - a lot of people in the last two years have put hard work into building this."
Yeovil's Gary Johnson was named the League One manager of the year and Gillingham's Martin Allen won the League Two award.