Premier League: Juan Mata hoping Dubai trip will help Manchester United
Juan Mata is hoping Manchester United's warm-weather training camp in Dubai will help rejuvenate their season.
Last Updated: 13/02/14 3:40pm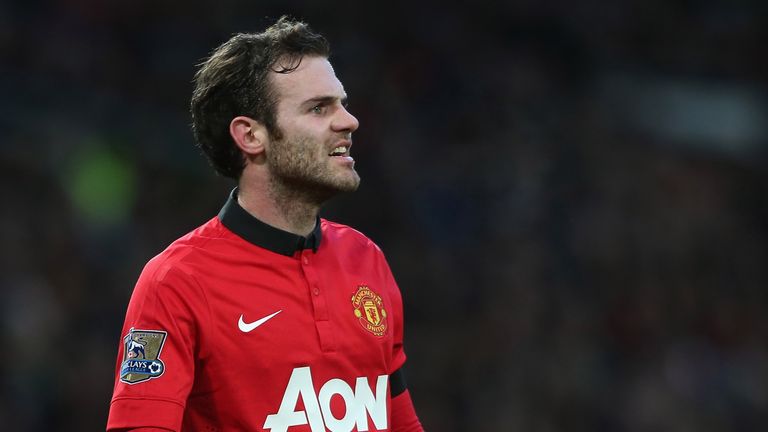 United's title defence is all but over following a poor first season so far under new manager David Moyes.
They also face a serious challenge to qualify for the Champions League after recent draws against Fulham and Arsenal left them 11 points behind fourth-placed Liverpool.
One advantage they have is that they have a nine-day break before their next game - while rivals Chelsea, Arsenal, Manchester City, Everton and Liverpool take part in the FA Cup - during which they have decided to embark on a short break to Dubai.
"We are going to rest a bit, train as a group and prepare ourselves for the rest of the season," said Mata, who joined United from Chelsea January for £37.1m. "Once we come back from this mini break hopefully we will win many matches."
Mata began his United career playing behind the striker in the number 10 position, but was employed on the left for the 0-0 draw at the Emirates.
The Spanish international says he is happy to play wherever his manager chooses if it is for the benefit of the team.
"Throughout my career I have played on the left, on the right and just behind the striker," Mata said. "I don't mind playing anywhere the manager tells me."
Mata enjoyed a difficult last six months at Chelsea, during which he was largely consigned to the bench by Blues boss Jose Mourinho, but he says he is enjoying life at his new club.
"I am happy at the club, very happy," he added. "I am enjoying my football, I am getting minutes on the pitch. I am in a very, very big club and I hope we finish the season well.
"David De Gea has helped me settle, the same with Chicharito (Javier Hernandez), (Antonio) Valencia, and Rafael, they all speak Spanish but everyone there has helped me.
"People like (Ryan) Giggs have been here for many years and there's (Wayne) Rooney and (Robin) van Persie, they have all treated me phenomenally well."