Premier League: Manchester United insist Wayne Rooney has not yet signed new deal
Manchester United have dismissed reports that Wayne Rooney has signed a record-breaking new contract.
Last Updated: 17/02/14 12:32pm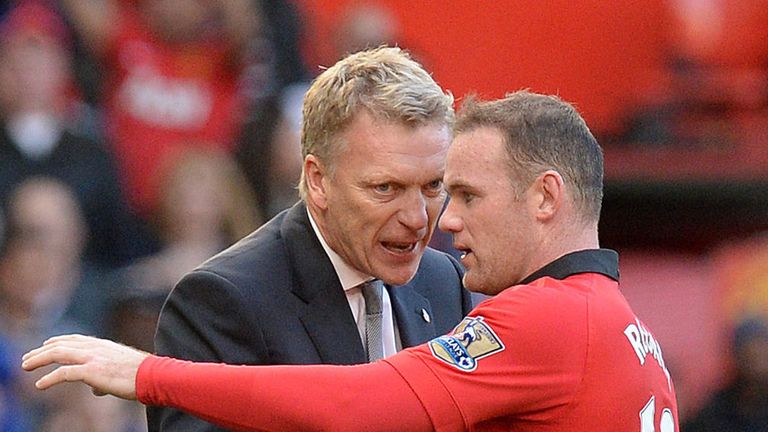 The Sun on Sunday newspaper reported that Rooney had signed a new four-and-a-half year deal worth £300,000 a week to stay at Old Trafford.
However, the club have insisted that the 28-year-old has yet to sign a contract extension, which was reportedly worth £70m until summer 2018.
"There is no deal, which is why we haven't announced it," a United spokesman said.
Negotiations, which have been taking place for some time now, are believed to be still continuing.
Rooney has been linked with an exit ever since the end of last season, when former manager Sir Alex Ferguson said he had made a transfer request, and Chelsea were reported to be interested in a swoop for his services.
United's dip in form - they are seventh in the Premier League table, 11 points off the top four - appeared to be another cause for concern regarding Rooney's future, but the opening of talks several weeks ago appear to have allayed fears of him leaving.
Journalist Charlie Wyett, who wrote the Sun's Rooney story, explained more to Sky Sports' Sunday Supplement.
"We are saying that he has not just agreed, but he has actually signed," Wyett told the programme. "Obviously that has yet to be announced for Manchester United.
"I think he realises it is the best place for him still. I know others thought he might go to Chelsea or elsewhere, but I think (David) Moyes has had a series of meetings with him and convinced him to stay.
"I think Rooney will be the next captain of Manchester United and I think that it is a boost for Moyes. He is obviously going through a difficult spell."