Manchester United manager Louis van Gaal hits back at Roy Hodgson over Luke Shaw
Last Updated: 29/08/14 5:26pm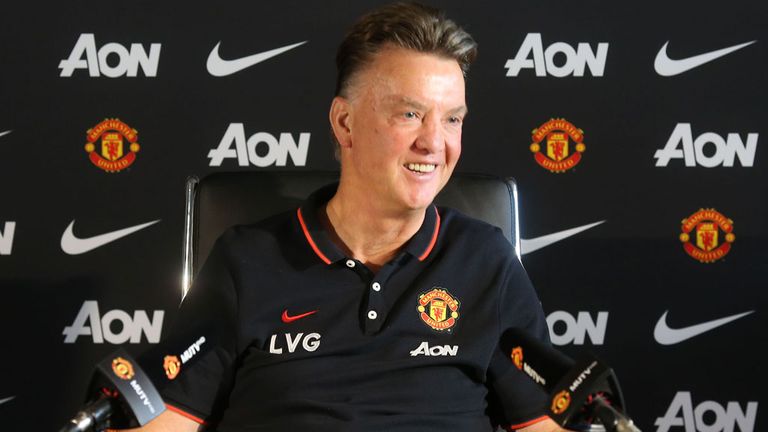 Manchester United manager Louis van Gaal has hit back at England manager Roy Hodgson and made a staunch defence of Luke Shaw, who he describes as being an "example" in the changing room.
Hodgson claimed that England defender Shaw had been warned to improve his fitness by coaching staff at the World Cup prior to his £28million transfer to United.
Shortly after arriving at Old Trafford in the summer, Shaw was ordered away from the main group to work on his physical conditioning with van Gaal claiming the full-back was 'not very fit' and unable to 'perform' to the standard expected of him.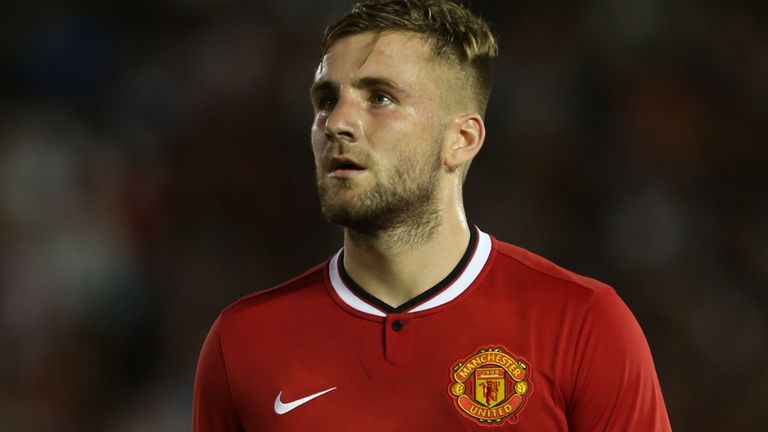 The 19-year-old has since picked up a hamstring injury but van Gaal claims his fitness levels were good prior to the injury.
Hodgson said: "He (Shaw) might have had it mentioned to him a couple of times during the World Cup when we were together by people like myself and (England physio) Gary Lewin.
"I think a lot of Luke's situation is purely down to the fact that he is still young, his body is changing, but I think he's aware that the work rate which is required does mean that he's got to work very, very hard on that aspect of his game."
But van Gaal does not believe the England manager is the best person to judge Shaw's fitness since he arrived in Manchester.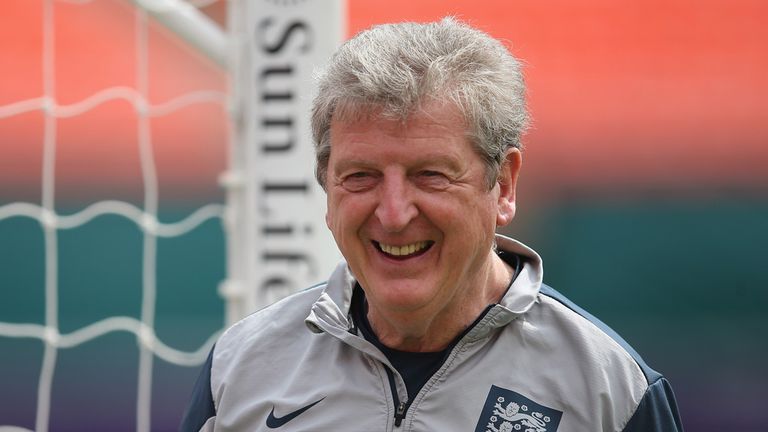 Roy Hodgson cannot judge him (Shaw) because I have never seen him here at a training session.
Louis van Gaal
The United boss said: "About Shaw, I want to say something. I have read nasty articles about him. In the United States I said to him 'you came not fit'. 
"But I changed his programme and he did everything that he was to do to be fit and now he is an example in the dressing room.
"He is training fantastic, so when you want to write something then maybe you can ask me 'is he doing his work or not?' I am open, I answer the questions when you put a question to me.
"He is not fit now because he is injured but Roy Hodgson cannot judge at this moment.
"Roy Hodgson cannot judge him because I have never seen him here at a training session.
"I think that he refers to the World Cup but I don't know. But now he is doing a great job."