Manchester United legend Peter Schmeichel urges club to re-sign David de Gea
Last Updated: 24/02/15 2:37pm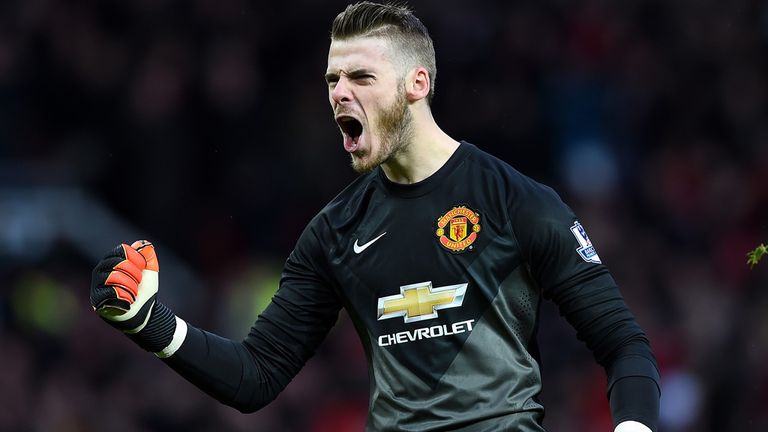 Manchester United great Peter Schmeichel has urged the club to tie down David de Gea to a new long-term contract.
The Spain international goalkeeper is currently embroiled in protracted talks over a new five-year deal, with his current contract set to expire in 2016.
De Gea is understood to be a target of European champions Real Madrid and United are determined not to lose the player on a free transfer in 17 months' time.
Former United 'keeper Schmeichel told Sky Sports News HQ: "It's very important the club's best players sign new contracts to send a signal.
"It shows that they believe in the Manchester United project and believe the club will go back not only to the top of the Premier League but also European football.  
"If De Gea signs a new deal it would be a very big signal and I'm sure everyone who loves the club would love that. Fingers crossed he will sign another five-year contract."
If De Gea signs a new deal it would be a very big signal
Peter Schmeichel
United must also decide over the coming months whether to exercise the option of signing Radamel Falcao on a permanent transfer from Monaco this summer.
The Colombia striker has struggled with fitness problems since joining on a season-long loan for £6m but Schmeichel believes Falcao could prove to be a devastating goalscorer when fully fit.
"We knew when he came that he had this injury and it was his reaction to coming back that was to be the exciting part," the 51-year-old said.
"Unfortunately he's had more injuries but if he is 100 per cent from next season then he's the kind of player that I think Manchester United would love to add permanently to the club.
"He has proven himself to be a fantastic goalscorer in the past and he's been unlucky in the last 18 months. Hopefully he can get through this injury hell and get back to what he used to be."