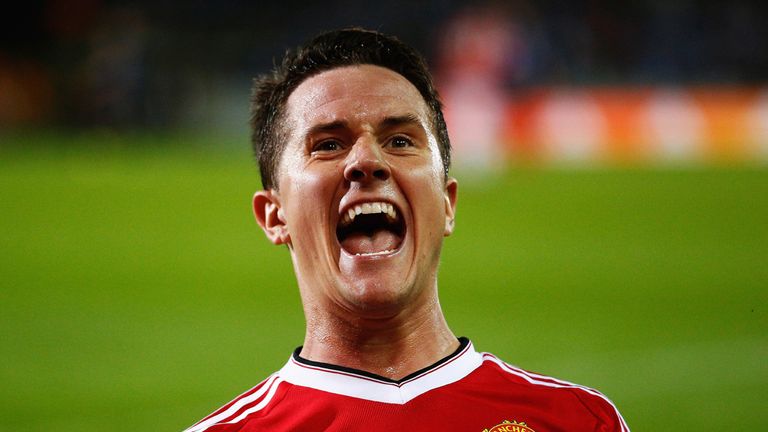 Ander Herrera says he will play anywhere for Manchester United after starring in the No 10 role behind Wayne Rooney in the 4-0 win over Club Brugge.
The 26-year-old impressed on his first start of the season, scoring one and setting up another as United sealed a 7-1 aggregate win to secure their place in the group stages of the Champions League.
But Herrera is realistic about his chances of continuing to play in the coveted playmaker's position, with competition from the likes of Memphis Depay, Juan Mata, Adnan Januzaj and Marouane Fellaini.
"Time will tell if this will be a big night for me," said the Spaniard. "If the manager wants me to play, I will play and if the manager wants me to wait for my moment then I will wait.
"I am realistic. This is the way I will approach things. 
"I am a team player. I don't think about me. It's just the team. I am not selfish. I will play where the manager wants me to play.
"If I have to play holding midfielder, I will do. Last season, I played more as a holding midfielder than as a No 10, but if I have to play as a No 10, then I want to help my team by scoring and assisting."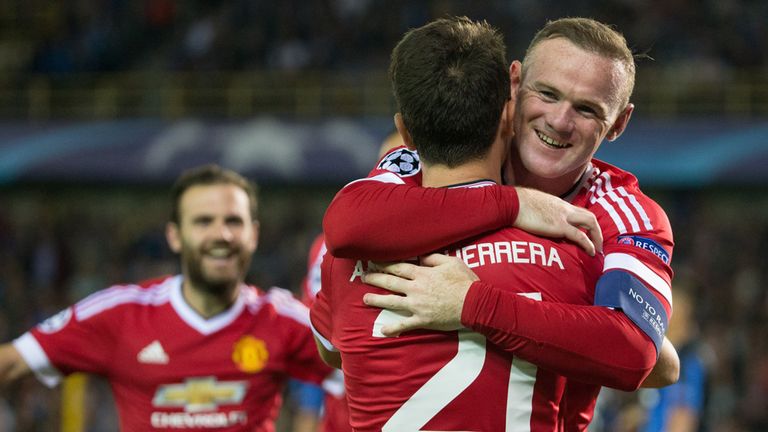 Herrera's 63rd-minute strike put the gloss on the win against Brugge but the star of the night was United skipper Rooney, who ended an 878-minute goal drought with a clinical hat-trick.
"We are happy for him," Herrera said. "He is our captain and our leader and he is always helping us and thinking about the team.
"It is important for him to score, but it is also important for him that we win."
Herrera also praised his captain for giving the ball to Javier Hernandez when United won a second-half penalty, which the Mexican missed.
"It was a great gesture," Herrera said. "It was unselfish, and it shows he is always thinking of the team.
"He knew it was important for Chicharito to score, so he gave the ball to him. 
"When you are a star, that kind of thing is not so usual, so we are lucky to have Wayne with us."