Guus Hiddink is in London to hold talks over the vacant Chelsea job - but is unlikely to be in charge by the time they play Sunderland.
Steve Holland and Eddie Newton took Chelsea's first-team training on Friday - watched by owner Roman Abramovich -  and are likely to be in charge of the first team at the weekend.
Hiddink - who led Chelsea to the FA Cup as caretaker boss in 2009 - said "it was great to be back" but it is understood a deal has yet to be agreed for him to succeed Jose Mourinho who was sacked by the Blues for a second time on Thursday.
"We are still talking, exchanging stuff, looking at the situation properly," he told FoxSports Holland. "It is possible that we would still use this weekend to discuss. I cannot tell you more at this point.
"On what does my signature at Chelsea depend? I will not discuss any details at this moment. I first must know all and look at everything very well before I make my decision. Especially when it comes to the technical aspects of this club. I want to gain as much information as possible. We are taking our time.
"It could take hours or days before I say yes or no. It is very early, the news is fresh. They [Jose and the club] just separated from each other yesterday. I first want to take a good look. If it is great to be back? Yes, the Premier League is always great."
Hiddink also told Dutch paper De Telegraaf he might be at Stamford Bridge to watch Chelsea play Sunderland from the stands, depending on how talks progress.
"Whether I watch the game will depend on my first conversation," he said. "As will whether I stay in London and continue talks."
The Dutchman, who left his role as Netherlands manager during their unsuccessful European qualifying campaign, was immediately installed as the Sky Bet favourite to succeed Mourinho.
Earlier on Friday, Hiddink's former employers at the Australian Football Federation pledged their support for his imminent takeover at Chelsea on social media, before swiftly taking it down.
The official Socceroos Twitter feed announced: "Our former boss has taken charge at @ChelseaFC - Good luck Guus!"
And a website statement also said: "Guus Hiddink has taken temporary charge at struggling EPL giant Chelsea after the club announced they'd sacked coach Jose Mourinho overnight following the club's disastrous run in the English Premier League."
The article was later updated to say that Hiddink "is the leading candidate to become interim manager" of the Blues.
Former Chelsea striker Mateja Kezman has claimed Hiddink told him on Thursday that he had been given the Chelsea job, telling Croatian newspaper Index: "I do not know if it is officially confirmed, whether the club has announced it, but Guus told me earlier.
"I am convinced that with him Chelsea will recover. I would even say they are one of the favourites for the Champions League."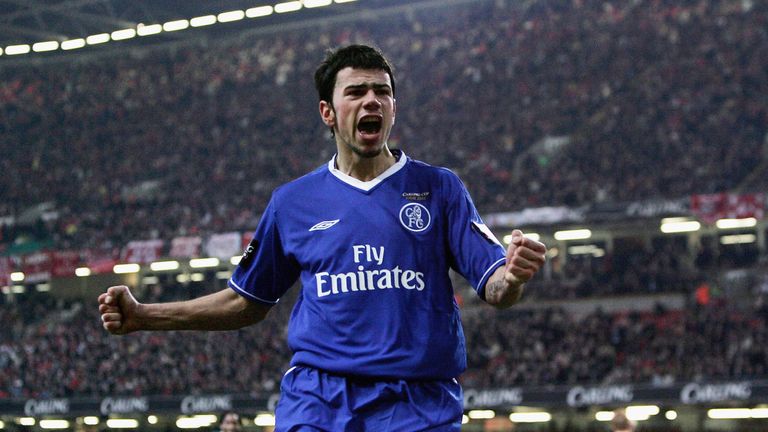 Kezman, who briefly played under Mourinho during his first spell as Blues manager, also said he was "not shocked" that owner Roman Abramovich decided to act.
He said: "Jose is a superb coach but the results and position in the league are catastrophic and unbecoming the reputation of a club like Chelsea.
"It is incredible that this team were champions last season and are now fighting for dear life in the Premier League. I think this decision is correct and Guus Hiddink is a great choice."