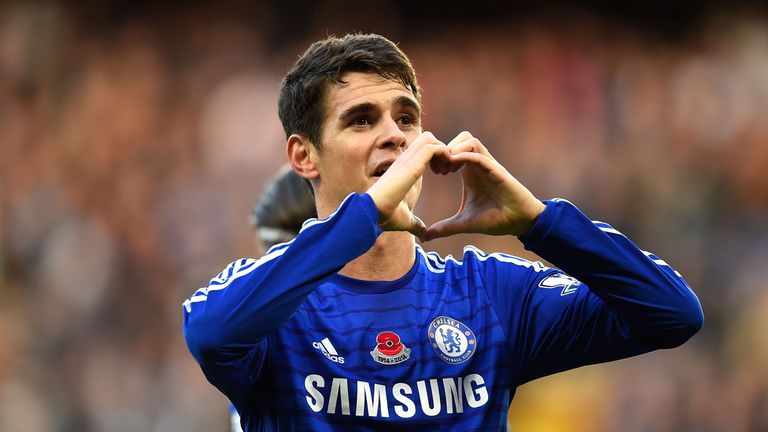 Chinese football's spending power is "a danger for all the teams in the world", according to Chelsea head coach Antonio Conte.
Oscar is reportedly on the verge of a £52m move to Shanghai SIPG less than a year after the Blues lost another Brazil midfielder, Ramires, to China.
Conte confirmed news regarding Oscar is on the way and acknowledged not even a club of Chelsea's wherewithal is safe from a league prepared to offer salaries of £400,000 a week.
"Oscar is a really good player," he said. "A good player. For me, I was very proud to have him in my squad and have him as my player. I'm proud of his attitude, his commitment and his behaviour, which have been fantastic.
"I have great respect for every decision made by a single player. If you ask me, 'are you sorry?', then yes, I am sorry. I must be honest about this. But, also, I understand him and his decision."
 
Conte believes players should always put "passion for the sport" before money but said: "Every single player is the owner of his future.
"I have said before, when there are incredible situations it's very difficult to manage this. It's very difficult. My style is to take the decision for the club, and to understand also some changed situation, or some massive offer.
"Sometimes it's important also to be linked with the club, to take the best decision, to understand sometimes also if sometimes the situation can penalise you. But it's important to take always the best decision, together with the club."