Hammersmith & Fulham Council have unanimously approved planning permission for Chelsea to redevelop Stamford Bridge.
The proposed rebuild to increase capacity to 60,000 was presented in model form at a hearing at Hammersmith Town Hall on Wednesday.
The council had already initially recommended that the application be approved and, after a three-hour meeting attended by Blues chairman Bruce Buck and director Eugene Tenenbaum, permission was granted.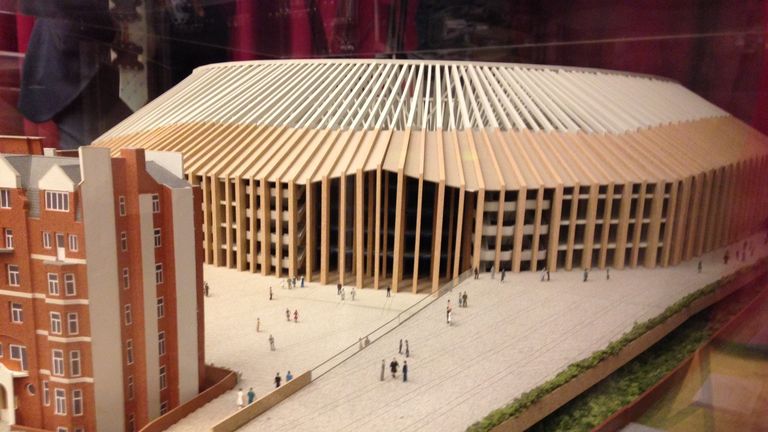 The Mayor of London Sadiq Khan now has 14 days to call in the verdict, should he wish to, on a stadium expected to cost £500m and take three years to build.
In a statement, Chelsea said: "We are grateful that planning permission was granted for the redevelopment of our historic home.
"The committee decision does not mean that work can begin on site. This is just the latest step, although a significant one, that we have to take before we can commence work, including obtaining various other permissions."


Stamford Bridge's current capacity is 41,663, making it the ninth largest club ground in England behind Manchester United, Arsenal, West Ham, Manchester City, Liverpool, Sunderland, Newcastle United and Aston Villa. 
Rather than move site and build from scratch, though, the club have decided that redeveloping Stamford Bridge is their preferred option. 
The main point of discussion is likely to be the ground's proximity to transport, with the new prospective capacity of 60,000 making the distance of underground and railway lines paramount and the main challenge facing the project.
The project will also mean that the club will need to find a temporary home due to the complex nature of the build, with a lowering of the arena and excavation likely to achieve the desired capacity on the 12-acre site.