Alvaro Morata says he will work with Chelsea boss Antonio Conte "sooner or later" and his next move will be to the Premier League.
The Real Madrid striker revealed he was the subject of a £60m bid from Chelsea last summer and spoke to Conte about a move to Stamford Bridge prior to his return to the Spanish giants following a spell at Juventus.
Conte signed Morata for Juventus when he was in charge of the club in 2014, but left to manage the Italy national team shortly afterwards, and Morata - who went on to score 27 goals in 93 appearances for Juve - has admitted he still owes a debt of service to the now Chelsea head coach.
"I'm very happy at Madrid and they support me," Morata told the Guardian. "But if an offer like that came again and they want to sell, I shouldn't close doors. I loved Italy but if one day I have to leave, I'm sure it will be to the Premier League."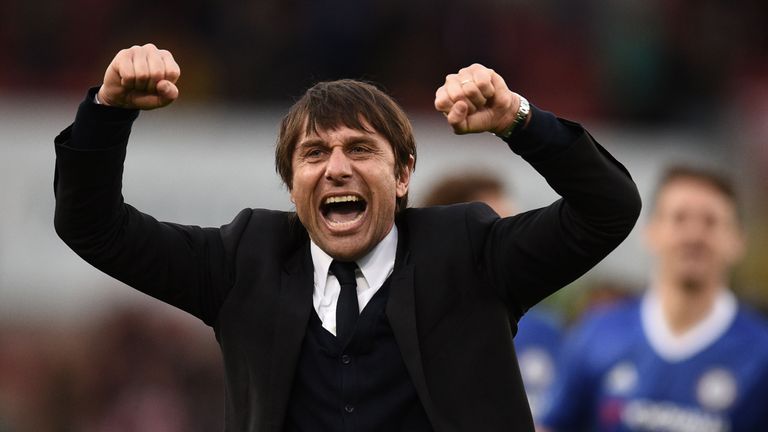 He added: "Conte is the manager who most 'bet' on me, without even ever having had me in his team. I'm very conscious of that: he bet on me for Juventus but left before I arrived; then he wanted me at Chelsea come what may. He knows me better than I could imagine, I'm sure, and that's important: it motivates you to work hard, train well.
"I feel indebted to him because he's the coach that most trusted in me, most wanted me, who made me feel I could perform at the highest level. And yet I've never had the fortune to actually work with him. I'm sure sooner or later I will.
"The future excites me, whether that's Madrid or somewhere else. I still have to learn, improve. I can do a lot but I need to play more and for someone to really back me. Either I take off or I end up in a position of comfort, playing games occasionally. I'm no longer the youngest, I'm 24, it's a big moment."


Morata, who has scored 16 goals in 35 appearances for Real Madrid this season, said he would have "almost certainly go to London" had the Spanish club opted to resell him for a higher price after activating his buy-back clause from Juventus.
While transfer dealings are usually handled by Morata's agent or father, the Spain international says he spoke directly to Conte and Mauricio Pochettino in the summer, though Morata revealed his dad did offer him some advice when Conte took over at Chelsea.
"I remember talking to my dad then and him saying: 'This guy's going to win the league there'," said Morata.
Sky customers can now upgrade to Sky Sports and get 12 months for just £18 per month. Upgrade now!