Chelsea confirm Asmir Begovic will receive a Premier League medal
By Gary Cotterill
Last Updated: 15/05/17 9:57pm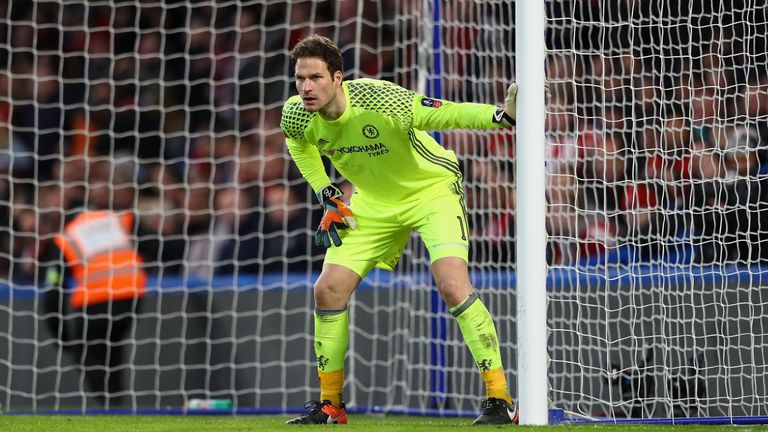 Chelsea have confirmed that Asmir Begovic will receive a Premier League winners' medal.
It had been thought that the back-up goalkeeper would miss out after failing to make the required five Premier League appearances.
But, because the role of number two goalkeeper is seen by the Premier League as vital, but often frustrating, in terms of game time, special dispensation is granted.
Begovic has been limited to two league appearances this season, starting against Manchester United at Old Trafford in April and against Watford at Stamford Bridge on Monday Night Football.
It is also likely that youngsters and fringe players such as Nathan Ake, Kenedy and Ola Aina will receive medals.
Although only those who've played five times or more can take part in the official ceremony next Sunday, others can be given medals after the event.
Chelsea will receive 40 medals. Any leftover can be distributed to coaches and squad members as the club sees fit.
The Blues wrapped up the title on Friday night Michy Batshuayi's late winner gave them a 1-0 victory against West Brom at The Hawthorns.