What makes Chelsea striker Tammy Abraham so special? As the teenager completes his loan move to Swansea, Adam Bate spoke to his old coach to find out.
It has been another busy summer for Tammy Abraham. Last year it was Germany for the European Under-19 Championships. This year he was in Poland with England's Under-21 side. As long ago as September, Bristol City manager Lee Johnson calculated that Abraham had played 80 matches without a break. He promptly sent the player home for 11 days.
How did Abraham respond? When Johnson called to check on the youngster he discovered he was playing some one-on-one with his brother in the garden. The 6'4" striker could be forgiven his exuberance. Especially given that he went on to score a remarkable 26 goals for Bristol City during his hugely impressive season in the Championship on loan from Chelsea.
Adi Viveash was one of the coaches who helped to nurture Abraham at Chelsea and is no more surprised by the teenager's antics in the garden than by his loan success. "He is a born winner who wants to win everything, whether it's a game of tiddlywinks or out in the back garden playing against his brother," Viveash tells Sky Sports. "It's just how he's made."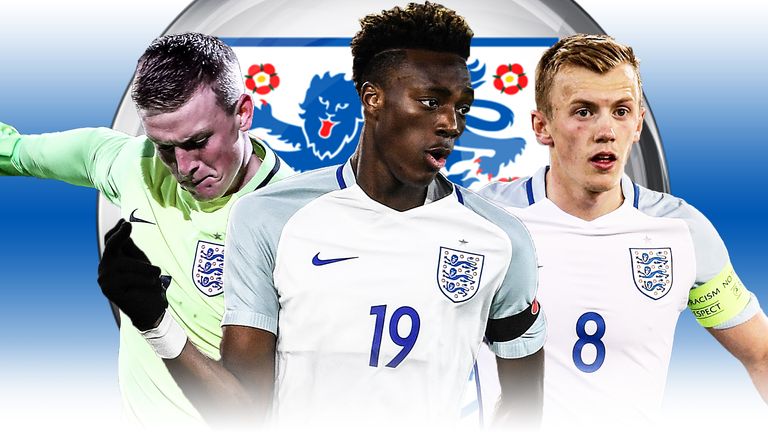 Abraham's physical attributes are such that he stood out at an early age. He was taller, stronger and quicker than his opponents. But technical work was needed to harness his full potential. "When he first came to me having left the under-18s, he needed a lot of work in that first year on his back-to-goal play," adds Viveash. "He needed to be stronger at that.
"He had been playing in a kids' league against lads who were 16 and 17. Then he went to the under-21s and sometimes we were playing against older guys or players who were 23. He needed that experience. He needed to be knocked around a bit. We did a lot of work on that back-to-goal work and that's been the biggest improvement in his game."
That much was apparent in Poland. The tournament ultimately ended in disappointment with Abraham seeing his penalty saved in the semi-final shootout defeat to Germany. But only after the striker had got the goal that put England ahead. And only after his impressive efforts had got his country to within a kick or two of the final in the first place.
For example, it was Abraham's hold-up play that was crucial for England's winner against Slovakia. "The way he led the line on his own at times was excellent," former England striker Alan Smith told Sky Sports. Stuart Pearce agreed. "He was being roughed up a fair bit by the defenders but the ball stuck 99 per cent of the time," he added.
England coach Aidy Boothroyd describes Abraham as "a player who puts in a shift for the team" and these are the battling qualities that he had to develop in the Championship, a league "where boys turn to men", according to Johnson. With Abraham accustomed to playing in a dominant Chelsea youth side, his defensive play was not quite so developed.
Swansea supporters will be encouraged to know that is no longer the case after a year with Bristol City. "When he was being bullied by 30-year-old Championship centre-halves who are good players, he just got up, got on with it and scored," says Viveash. "So he's really improved on that side of the game. He works very hard for the team."
The former Chelsea coach, with whom Abraham won the 2016 UEFA Youth League, adds: "What I also noticed is that over the course of the season at Bristol City he became quite a dominant voice as well. He's not afraid to encourage someone in order to get his team going. His leadership qualities have definitely developed in senior football.
"Tammy is a very, very strong character. He believes that he is the best and, to be fair to him, his record shows that he has an excellent chance of being a top player. He believes he will get to the top and he is prepared to work very hard in order to get there. He loves scoring goals and he is a winner."
"He's very good technically for a big player. I don't think people give him enough credit for that. And the timing of his runs in the box is excellent." That was a key factor in his semi-final goal against Germany. Other players of his size might be content with the target-man role but Abraham was there to play poacher too.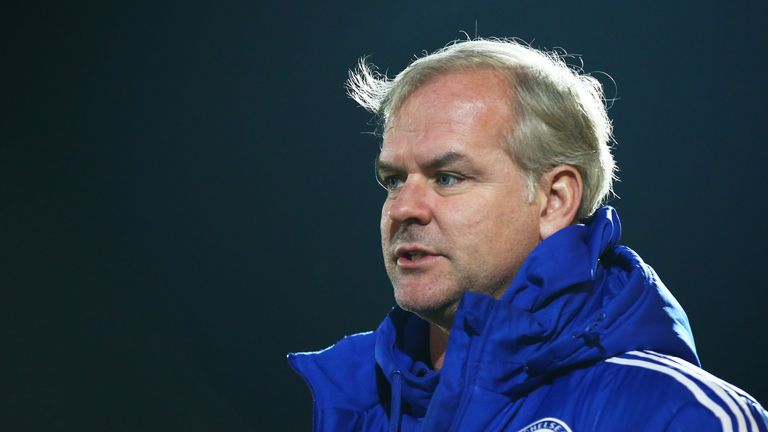 I have a giggle with him about the number of tap-ins he scores inside the six-yard box. But it's an art to arrive in the box at the right time and he's definitely got that.
"I have a giggle with him about the number of tap-ins he scores inside the six-yard box," adds Viveash. "But it's an art to arrive in the box at the right time and he's definitely got that. He's just desperate to get in the box and score goals."
Having fired Chelsea to silverware in development football and thrived in the senior game at Championship level, the next step awaits. So can Tammy Abraham score goals for Swansea City in the Premier League? Given that, as Boothroyd points out, he "has a really good, enthusiastic, optimistic outlook on life" the youngster is sure to be backing himself.
Of course, the Premier League is no game of tiddlywinks and it's not a one-on-one with his brother in the back garden. But Abraham will approach the task with the same appetite nevertheless. He will be looking to score - and to win - for Swansea. "It's a big challenge," concludes Viveash. "But he'll certainly be up for it, there's no doubt about that."