Terry Gibson thinks Real Madrid are making a mistake by letting Alvaro Morata leave, as he will become an "outstanding striker" at Chelsea.
The 24-year-old striker passed his medical with the Blues on Friday ahead of a move which could reach £70m.
His opportunities with the La Liga champions were limited last season as he started just 14 league games and only one match in the Champions League.
But Sky Sports Spanish football expert Gibson says he is "surprised" that Real have let Morata leave.
"I think this may prove to be a mistake on Madrid's part," he said. "Morata is a dynamic striker that works the channels, he's got a great first touch and he'll control the ball where it is knocked up to him and he's good at attacking crosses - those attributes lend to doing well in the Premier League.
"He should have been playing ahead of [Karim] Benzema last season. I'm surprised Real Madrid have allowed a player like Morata to leave, bearing in mind he's six years younger than Benzema.
"Only Ronaldo scored more goals than Morata at Real Madrid last season and if he had played the amount of games he should have he would have got another 10 or 15 goals.
"At Juventus, where he was still a young man, he had a few injury issues which prevented him from scoring more than 20 goals in a season. I don't think anything will hold him back and 20 goals in the Premier League is well within reach."
With Diego Costa set to leave Chelsea, it looks as though Morata will be the leading striker for the Premier League champions next season.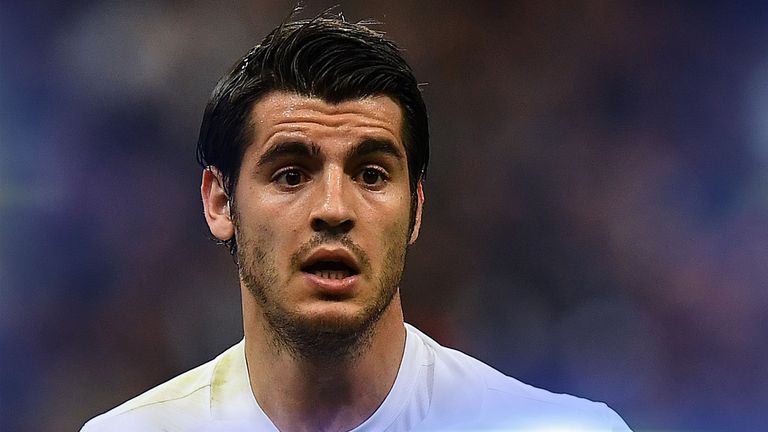 He will go on to be an outstanding striker. He has all the attributes you need to be a top-class centre-forward
And Gibson thinks the "best is yet to come" from the Spain international.
"Chelsea are getting a top-class striker," he said. "What's interesting is that he's made it clear the main reason for him joining Chelsea is that the coach has faith in him and has wanted him all summer.
"It's a good move to Chelsea, he's a dynamic striker and one who will certainly thrive in the Premier League.
"He can feel genuinely hard done by after last season at Real - when it came to the big games he barely played. He wants to be the main starter.
"He's shown his determination in the past, leaving Real for Juventus where he was a success, and Real saw enough talent to bring him back. He wants to be a first-team regular and, given that opportunity, he will go on to be an outstanding striker. He has all the attributes you need to be a top-class centre-forward.
"All the big clubs around Europe are looking for that top-class striker to be the focal point on an attack and Morata fits the bill. It's a real coup for Chelsea.
"Morata has enough physicality to look after himself in the Premier League, although he probably wouldn't rattle as many cages as Costa has. He's not going to be involved in the controversy Costa was involved in either."