Tottenham v Chelsea: Police issue supporters' advice ahead of Wembley fixture
By Allan Valente
Last Updated: 18/08/17 1:33pm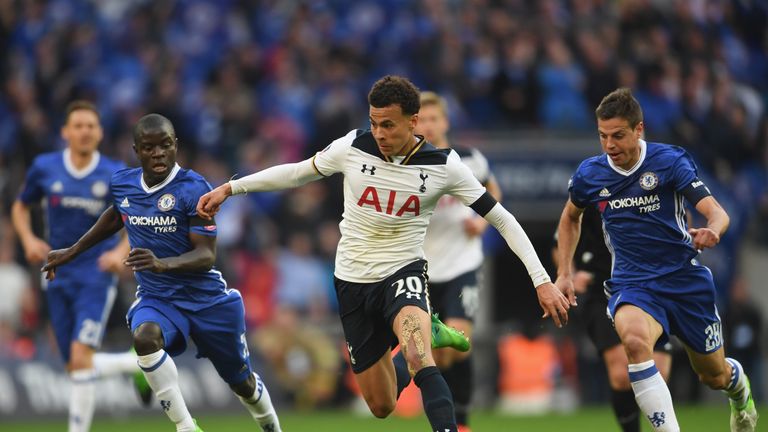 Police have advised supporters heading to Tottenham against Chelsea on Sunday to arrive early at Wembley and to allow time for security checks.
Tottenham will play all of their Premier League fixtures at the national stadium this season while White Hart Lane is being redeveloped, with Chelsea first up at their temporary home this weekend.
Following the Manchester Arena bombing in May, stadium managers from clubs have been briefed by counter terrorism police, with officers also issuing advice to fans travelling to Sunday's game.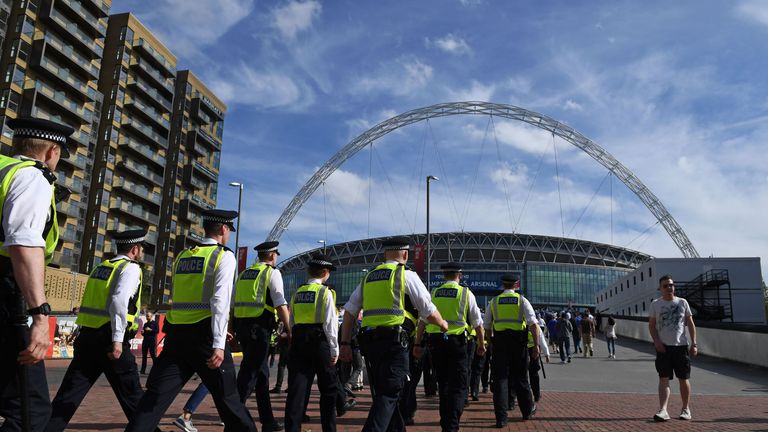 The National Counter Terrorism Policing HQ are advising supporters to arrive early and allow more time for security checks, minimise what they carry as fewer bag searches will speed up ground entry, be vigilant and to call 999 if they see anything that could pose an immediate threat.
Superintendent Simon Causer, who is the match commander for the game, live on Sky Sports, added: "All football games in London are risk assessed and appropriate tactics and resources are implemented based on this assessment.
"Since the recent terrorist attacks we have also reviewed policing plans for all events across London, with the safety and security of the public our paramount concern.
"We work closely with the Premier League and football clubs and constantly monitor and review information and intelligence for each event to ensure that members of the public can enjoy them safely and securely."