Davide Zappacosta to Chelsea: The man to cross for Alvaro Morata?
Last Updated: 04/09/17 7:48pm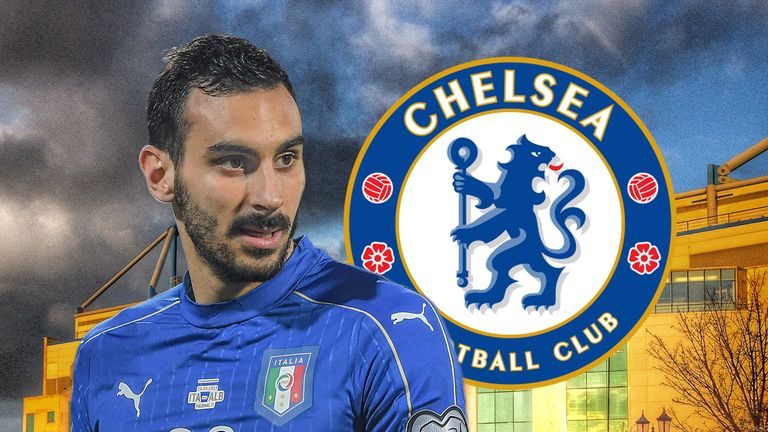 What will new signing Davide Zappacosta add to Chelsea? Adam Bate picks out the key statistics and seeks out the views of those in the know to find out…
Chelsea have been looking to add to their wing-back options all summer and have made a breakthrough on the final day of the transfer window with the £25.8m signing of Davide Zappacosta. The 25-year-old Italian is expected to challenge Victor Moses for his position but what exactly will the Premier League champions be getting for their money?
Gianluca Odennino of Turin-based newspaper La Stampa is an admirer. "Zappacosta replaced Matteo Darmian when he went to Manchester United and he is a good player who has attracted interest from Juventus in recent years," Odennino tells Sky Sports. "He can defend well and is capable of covering the whole right flank. He is a serious and smart boy."
Matteo Pedrosi, journalist with Corriere dello Sport and a Torino fan, agrees. "He does the two phases very well," he tells Sky Sports. "He is very attentive in the defensive phase but is always looking to attack too. His best qualities are his running and his strength but he is also precise in his crossing and passing, and has a decent shot. Davide is a serious professional."
That work ethic has helped Zappacosta to improve, progressing through the leagues. He was 22 before making his Serie A debut with Atalanta having spent three seasons at Avellino in the second tier. Fabio Esposito coached Zappacosta during his time at Avellino and recalls someone with a good attitude who strived hard to develop his game.
"I have great memories of Davide," Esposito tells Sky Sports. "He has always been a player whose athleticism was a strength and that has helped his smooth progress. In time, thanks also to the coaches who have trained him, he has greatly improved his work in the defensive phase of the game. That was perhaps his weak point when he was a younger player."
Zappacosta was used by Torino in a wing-back role last season and, having been called up by Conte for Italy towards the end of the previous campaign, he has since established himself there in Gian Piero Ventura's national squad too. But, as Esposito suggests, Torino's switch to a back four did not play to his strengths. No matter. Conte has a different role for him.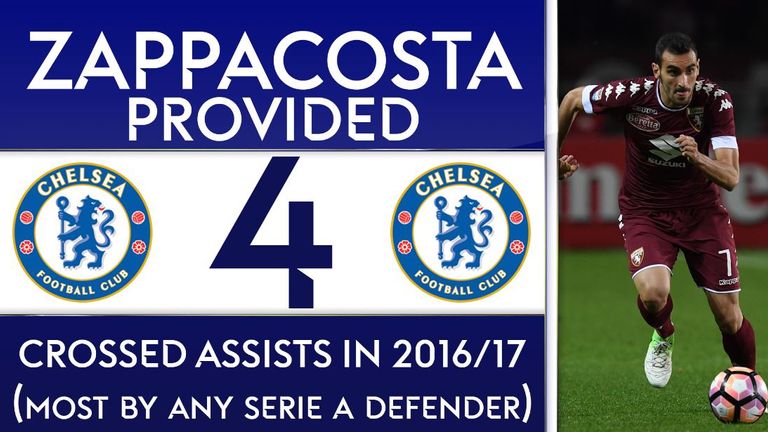 Indeed, Zappacosta is well suited to the demands of the wing-back role at Stamford Bridge and there is one particular aspect of the player's game - perhaps his greatest strength - that is likely to appeal to the Chelsea coach. "He is a quality crosser of the ball," adds Odennino. That attribute has gained added significance following the arrival of Alvaro Morata.
Morata's goal against Everton, a header from Cesar Azpilicueta's right-wing cross, was the trademark finish of a player who scored seven headed goals in La Liga last season. It also highlighted the sort of service that the striker requires to maximise his effectiveness. Conte knows it makes sense for Chelsea to put greater emphasis on their crossing this season.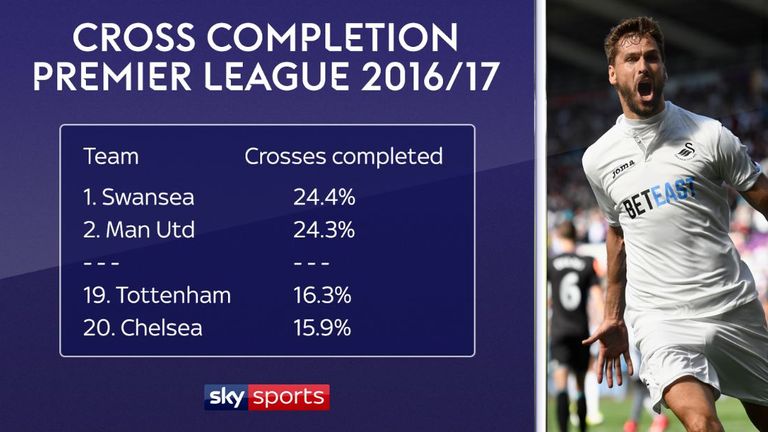 The club ranked rock bottom for cross completion in the Premier League last season with crosses finding their target only 15.9 per cent of the time. The signing of Morata will help to change that statistic. He is the only player to score with two headers so far this season, matching Diego Costa's tally of headed goals from last season only three games into the campaign.
But Zappacosta's delivery will also be a factor. He ranked fifth in Serie A in terms of the number of chances created from crosses last season and provided more assists from crosses than any other defender in Italy. Impressive statistics that help to explain precisely what Conte will expect. "Chelsea have definitely made a great purchase," adds Pedrosi.
Watch the new signings back in Premier League action from September 9 as Man City host Liverpool live on Sky Sports Premier League at 12.30pm