Chelsea's Victor Moses 'ready for the competition' with new-boy Davide Zappacosta
By Zinny Boswell
Last Updated: 08/09/17 12:50pm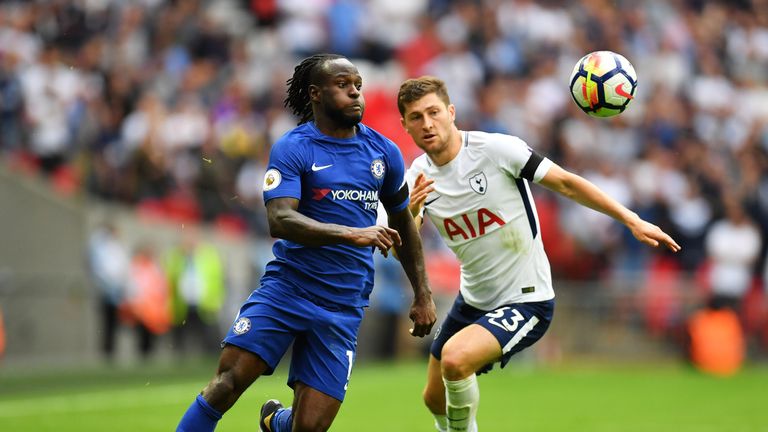 Chelsea's Victor Moses insists he is prepared to battle new signing Davide Zappacosta for his first-team place at Stamford Bridge.
Moses was unchallenged at wing-back last season, earning 34 league appearances, but now faces a fight from Italy international Zappacosta who arrived from Torino for a reported £23m, plus add-ons, on transfer deadline day.
Moses recognises the need for greater strength in depth within the squad as they return to the Champions League after a year out.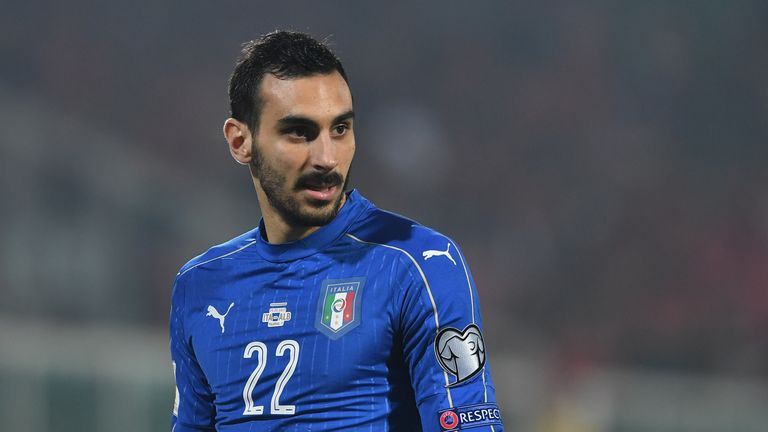 "I am ready for the competition. We needed more players, to be honest. We have a lot of games to play this season. You can't expect to play 60 games or so. I'm ready to take on anyone that is coming here. I just want to play my football," Moses told Standard Sport.
"It's a different test but we are looking forward to it," Moses said. "We missed out on the Champions League last season but we are back in it now. We have a strong team and will keep doing the best we can in all the competitions.
"We are happy with the way the season has started, especially after what happened in the first game, when we had two players sent off. Apart from that, everything else is fine.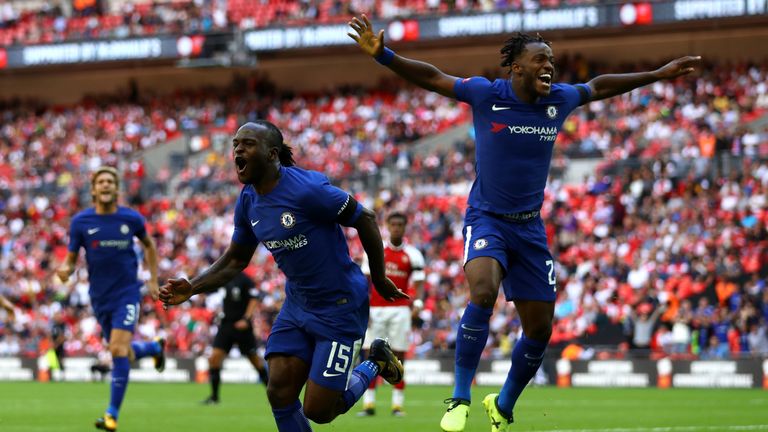 Moses played a crucial role in Chelsea's title-winning season and he has credited boss Antonio Conte as the key reason behind him rediscovering form.
"My game has changed and it's all down to the manager," he said. "He gave me the confidence to play in the position.
"I'm enjoying my football and I just want to say thanks to him, really. It is always good for a player when a manager believes in you.
"It gives you the belief to go out on the pitch and express yourself. I just want to pay him back and do my best to help the team.
"I feel like I belong. After last season, I feel a lot more comfortable now. I'm home, I'm playing for my club now."
After comfortably winning the league Chelsea, and especially Moses, had a bitter sweet end to the season with a miserable 2-1 defeat to Arsenal in the FA Cup final with the Nigeria international seeing red after receiving a second yellow card for diving in Arsenal's penalty area.
When asked about the incident, he said: "That's football, we won the League and then played the FA Cup Final. Getting sent off? Things like that happen.
"You just have to get away from it for a while. I have moved on from that now and am concentrating on this season. What happened last season is in the past. I forget about the past and have moved on to the future."
"I have definitely learned from it," he said. "In football you have to learn from everything, but everyone makes mistakes. I'm not the only one that has made a mistake."