Liverpool winger Mohamed Salah tops Sky Sports Power Rankings
Last Updated: 30/11/17 9:25am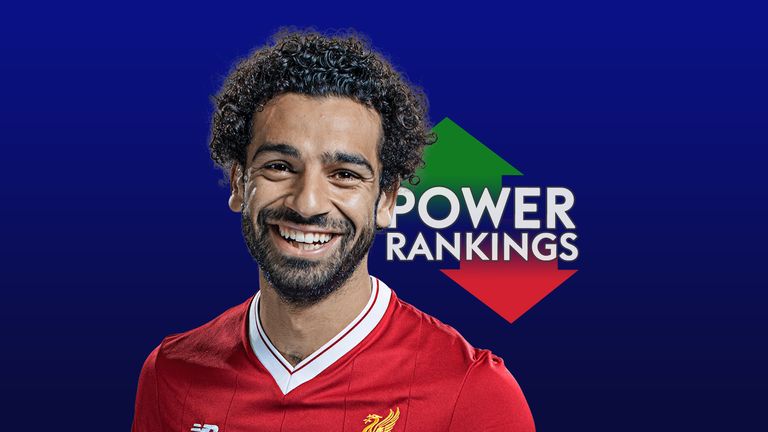 Liverpool winger Mohamed Salah has topped the Sky Sports Power Rankings for a second week running.
Salah netted his sixth league goal in five games during a 1-1 draw against former club Chelsea, with substitute Willian (No 122, up 81 places) levelling the scores late on.
Eden Hazard retained his No 2 spot after grabbing a fortunate assist for Willian's cross-shot goal, which the Brazilian later claimed was an intentional strike on goal, while centre-back Cesar Azpilicueta also held his place at No 9.
Manchester City suffered a scare at Huddersfield on Sunday after trailing 1-0 at the break, before Sergio Aguero (No 120, up 41 places) converted a penalty and Raheem Sterling (No 21, up 37 places) grabbed a late winner.
However, only Kevin De Bruyne (No 3, no move) and Fernandinho (No 6, down two places) represented City in the top 10 this week, with the former retaining his place atop the season chart.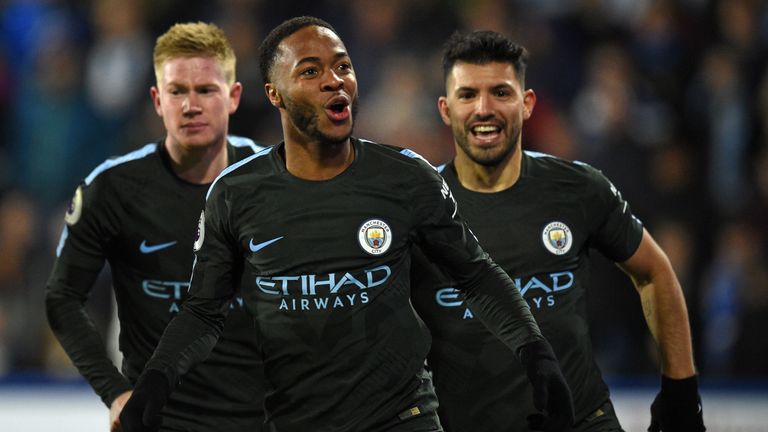 Stoke winger Xherdan Shaqiri (No 4, up 30 places) scored a customary stunner from range during a 2-1 defeat at Crystal Palace, while Richarlison (No 7, up eight places) and Will Hughes (No 8, up 51 places) broke into the top 10 after Watford claimed a 3-0 win at Newcastle.
Arsenal's Alexis Sanchez (No 5, up five places) converted a stoppage-time winner from the penalty spot against Burnley, with team-mate Shkodran Mustafi (No 10, up 43 places) soaring 43 places up the chart to make No 10.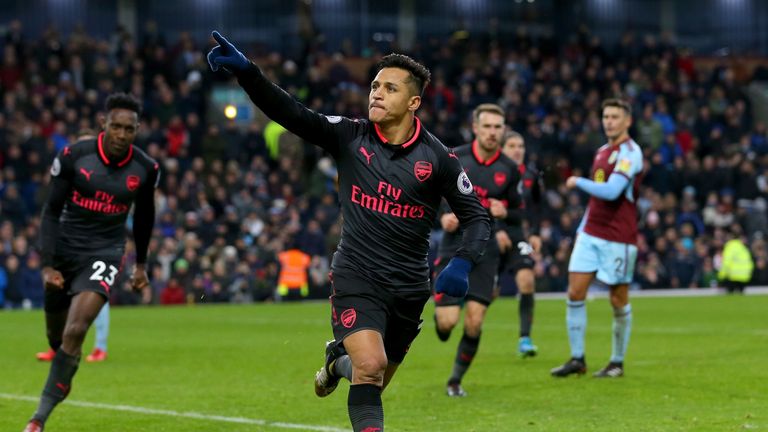 The Power Rankings methodology reflects a player's performance over the last five matchdays by awarding points to players for 32 different stats.
Below, we present this week's Power Rankings, your club's top points scorer and the accumulative season rankings.
The Sky Sports Power Rankings will be updated every week during the season, so be sure to keep an eye on the big movers...