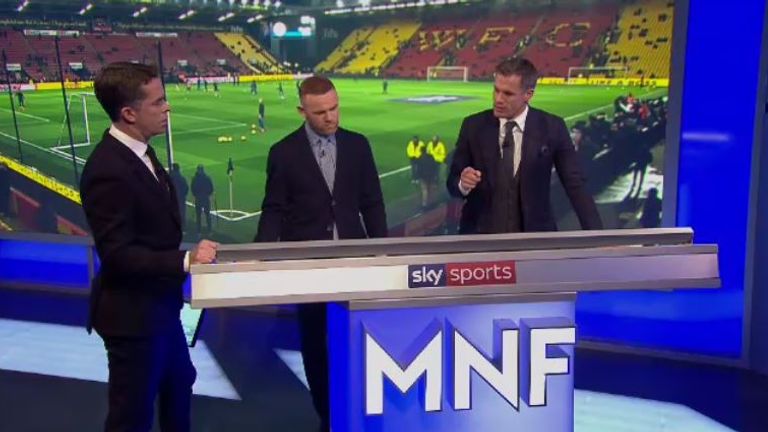 Wayne Rooney joined David Jones and Jamie Carragher on Monday Night Football to look back on a glittering career.
Rooney was a special guest in the studio and helped run the rule on another disappointing evening for Chelsea at Watford, while insisting Antonio Conte's men will still finish in the top four.
Then it was onto England and Manchester United's all-time top goalscorer to nostalgically talk through his career highlights from bursting onto the scene as a 16-year-old at Everton, moving to Manchester United and winning everything there is to win, before explaining what he plans to do when he retires from the game.
The studio also dissected the decisions from Anfield where Liverpool were denied three points by Tottenham on Sunday, and answered your questions.
Listen to the Monday Night Football podcast here and more Sky Sports podcasts on iTunes