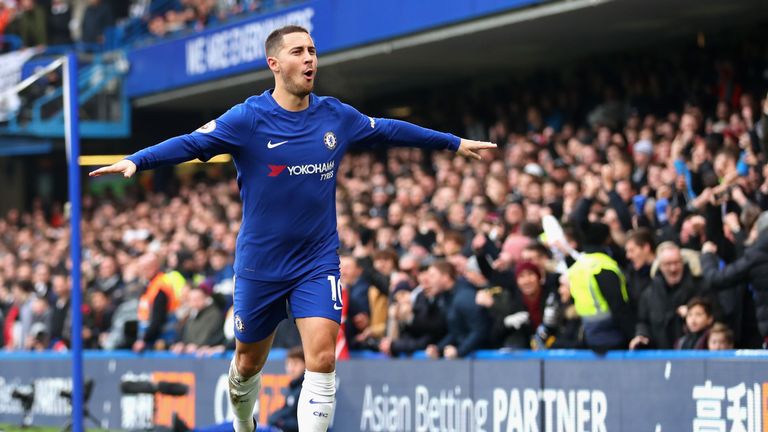 Chelsea playmaker Eden Hazard says the club's return to Champions League football has hampered their Premier League title defence.
And the Belgian added that the unpredictable nature of the Premier League from one season to the next is what makes it so compelling.
After a below-par 2015/16 campaign, Chelsea were comfortable title winners last season, their first under manager Antonio Conte.
But this season has been much more difficult and they are currently fourth, 19 points off the pace, after a 4-1 loss at Watford on Monday.
And Hazard told ESPN FC: "I think the Premier League is difficult, it is hard to win every year.
"Last year, we didn't have the Champions League.
"This year we have less time to be ready for the games. Every week there are three games."
No team has successfully retained the Premier League title since 2009 and, while he is disappointed Chelsea are not in the title mix, Hazard thinks a regular changing of the guard is good for the game.
"We changed a couple of things, we lost players, we brought some new ones and every year is different," he added.
"That's why we love football. If there is only one team that wins, it would be boring.
"That's why football is special. You never know what's going to happen, especially in England."