Cesc Fabregas says Tottenham hold advantage over Chelsea in race for Premier League top-four finish
By Joe Shread
Last Updated: 29/04/18 11:44pm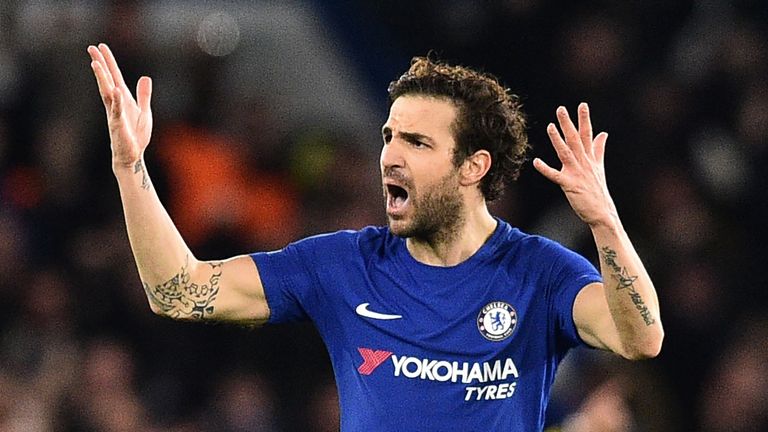 Chelsea midfielder Cesc Fabregas has admitted he would rather be in Tottenham's position than his own as the two sides compete for a place in the top four of the Premier League.
Following the Blues' 1-0 win at Swansea on Saturday evening, Chelsea are just two points behind fourth-placed Tottenham and six behind Liverpool.
However, Tottenham have a game in hand on Chelsea - they play Watford at Wembley on Monday night, live on Sky Sports Premier League - and Fabregas believes this gives them an advantage over his side.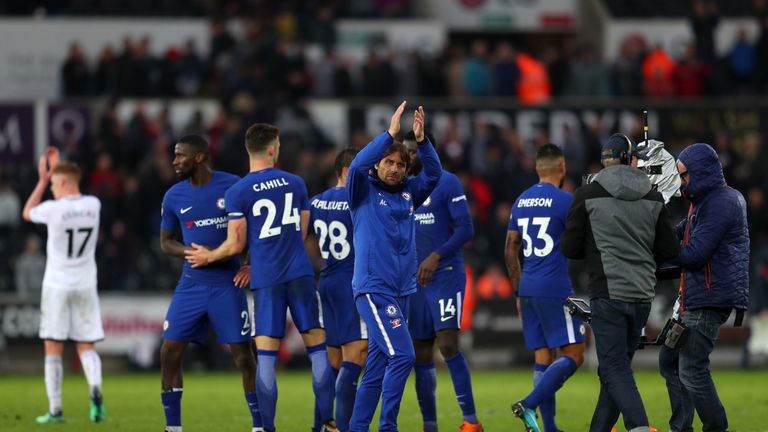 The 30-year-old said: "We won, so they (Tottenham) will probably feel that they need to do well and not drop points anymore.
"But the advantage is for them because it's not up to us. Even if we win every game and they do well, we will not be in the Champions League next year, so that's why I would prefer to be in their position.
"We just have to keep on winning, but they obviously have the advantage because they are on top."
Fabregas also acknowledged Chelsea have not been at the top of their game recently, despite their 1-0 win at the Liberty Stadium being their third successive victory on the road.
However, the World Cup-winner believes Chelsea's ability to win when not playing at their best can be seen as a positive.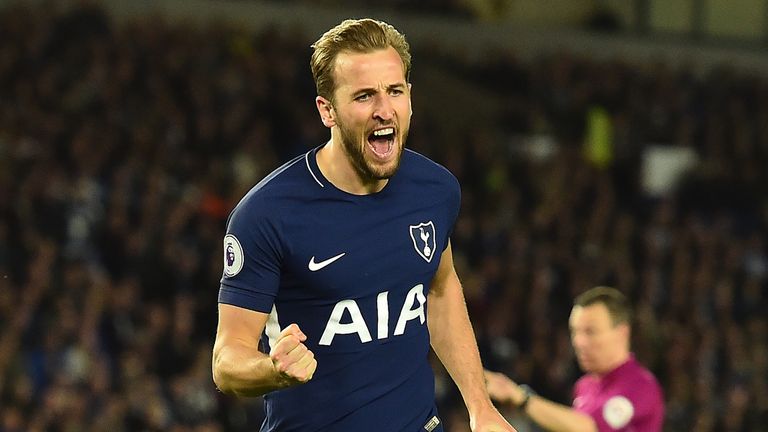 He explained: "We have been winning games, not comfortably, and that is the most important thing.
"Sometimes when you are in a dip of form and you are struggling to get points, to win whatever it takes, to do it is always positive.
"I think we've been doing well that way, because every team we play is fighting for something. You could see that with Swansea and it will be the same when Huddersfield come to Stamford Bridge.
"We have had to dig in in certain moments and we are ready to do that."