Antonio Conte's exit as Chelsea head coach would be 'sad', says Olivier Giroud
Last Updated: 19/05/18 11:09pm
Antonio Conte's departure as Chelsea head coach would be disappointing news, amid continued uncertainty over his future, says Oliver Giroud.
Chelsea ended their campaign with a 1-0 FA Cup final victory over Manchester United at Wembley, as Conte claimed his second trophy in charge at Stamford Bridge, after last season's Premier League crown.
The Blues have endured a difficult season, failing to secure Champions League football, but January arrival Giroud, who has scored five goals since joining from Arsenal, made his feelings clear after picking up his fourth FA Cup in five seasons.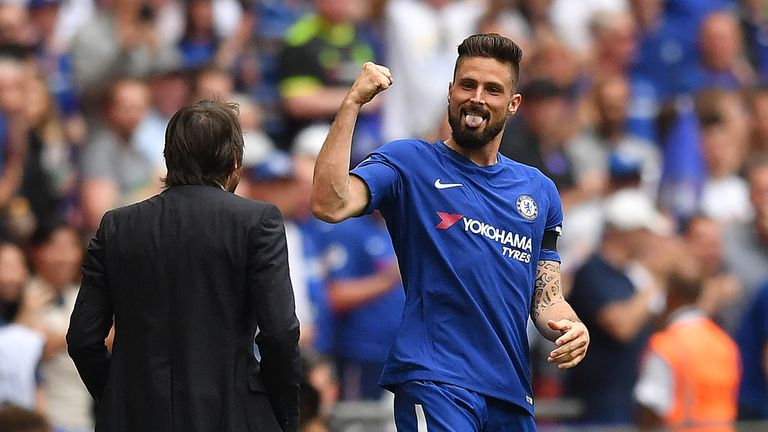 "It will be sad if the manager will leave," France international Giroud, who has an 18-month contract, told Sky Sports News.
"We need to move on - I have got a World Cup and then I will think about next year. I want to win some more trophies with Chelsea."
Cesar Azpilicueta, who played in all but one of the club's Premier League matches, is one of a number of influential members of the Chelsea squad to be playing in this summer's World Cup in Russia and says they have remained focused amid doubts at managerial level.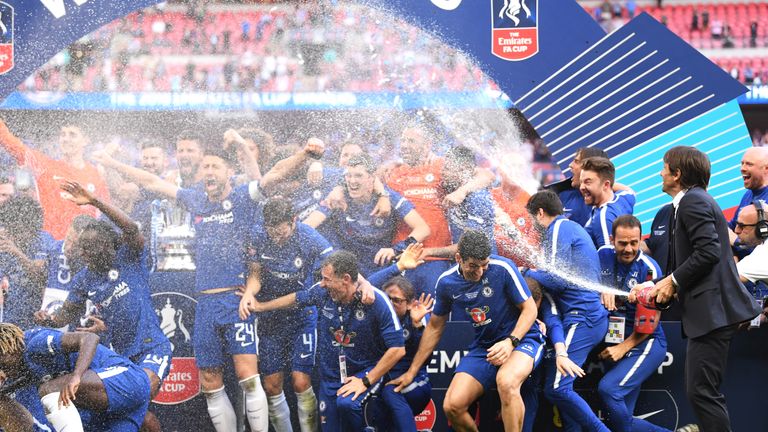 "There are always rumours - our focus was only on the game," said Azpilicueta.
"Now there is a World Cup ahead and then the pre-season. We don't think about it [the managerial situation]. We now just have a few days to enjoy."