Ruben Loftus-Cheek might be better than Michael Ballack, says Roy Hodgson
Hodgson says Loftus-Cheek is "100 per cent ready" to start for England against Panama
By Zinny Boswell
Last Updated: 23/06/18 9:59am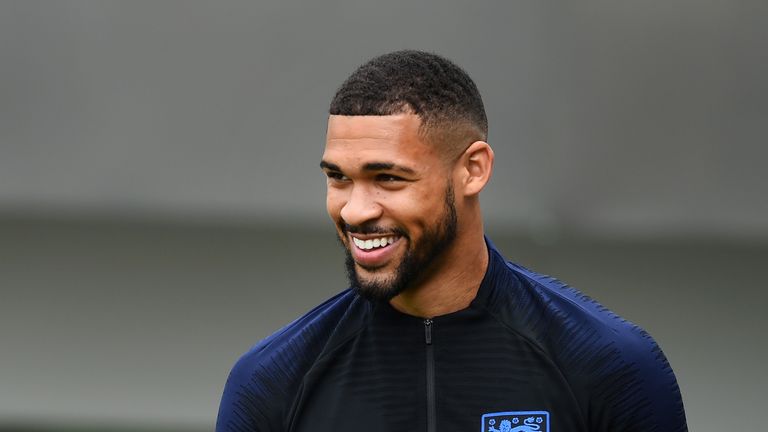 Roy Hodgson has suggested Ruben Loftus-Cheek might be a better player than Michael Ballack, saying "he has more strings to his bow".
Loftus-Cheek spent the past season playing under Hodgson at Crystal Palace - registering two goals and three assists in 24 Premier League appearances - while on loan from Chelsea.
Hodgson believes the England international shares similar attributes to Ballack but feels Loftus-Cheek is trickier than the former Germany midfielder.
"I think Ruben's internal midfield play is something that makes him very versatile," Hodgson told Sportsmail. "I don't know what his best position is. It really depends how teams want to play.
"I'd say he goes by people more than Ballack did. But I think he's got Ballack's power and his pace and his strength - he's definitely got that.
"But he's maybe got more strings to his bow than even Ballack had. That's a bold thing to say, I know, but he's so good at going past people. He's got that deceptive turn of pace.
"In that way he's a bit like Jack Wilshere really. That ability to receive a ball in tight situations and then come out very quickly on the other side and open a game up.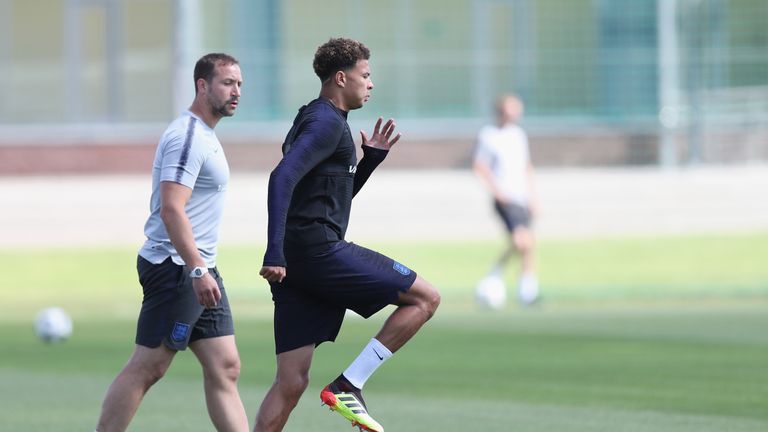 Loftus-Cheek is expected to start England's match against Panama on Sunday, based on the photograph of team notes which was leaked to the media, replacing the recovering Dele Alli.
"I do think he's ready, yes, definitely, 100 per cent," Hodgson added.
'We missed him enormously in the three months he was injured with his ankle problem.
"I think he is absolutely ready and I think he showed that in his cameo against Tunisia the other night."