Thibaut Courtois, Eden Hazard, Toby Alderweireld: Premier League's Belgian stars on the move?
Kristof Terreur says Eden Hazard will stay at Chelsea, Thibaut Courtois' future is up in the air and Toby Alderweireld could choose to go down the legal route with Spurs
Last Updated: 07/08/18 10:23pm
With Deadline Day approaching, the Transfer Talk podcast gets the lowdown on Thibaut Courtois, Eden Hazard and Toby Alderweireld.
Belgian journalist Terreur updated the latest edition of Transfer Talk on the futures of his three compatriots, who have all been the subject of significant interest throughout the summer.
Here's what he had to say on the likelihood of them moving before the end of the window - and what could happen with Liverpool's Simon Mignolet and Divock Origi, as well as Chelsea forward Michy Batshuayi...
So what's actually happening with Courtois?
"He talked to Maurizio Sarri last week when he called him to explain his situation that he really wants that move to Real Madrid, be closer to his children, and Sarri showed sympathy with that but couldn't reveal all of it in a press conference.
"Sarri saying he wanted to speak to him personally was basically protecting the stance of the club, a little bit, because they knew that this might happen. It's happened before. In 2011, just before a friendly game against Lyon, he didn't turn up to force his transfer to Chelsea."
How much could he go for?
"Real were thinking of a fee of about €35m plus bonuses, up to about €40m, so I think about £35m all in all. They filed an offer a few weeks ago, so Chelsea knew what they want to pay - but if they have no replacement, the transfer won't take place."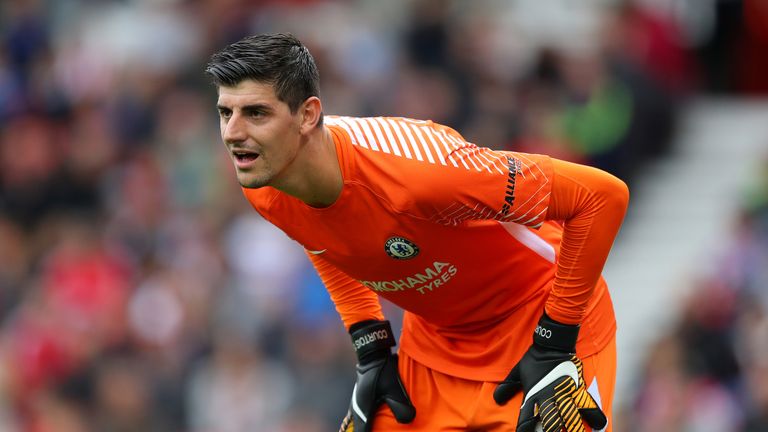 What happens if he doesn't move?
"That depends on Chelsea. If they send him to the U23s or something like that, it's always possible, but they still feel they need a goalkeeper so I don't think they will. Fans won't like Courtois if the transfer doesn't go through, so it'll be difficult for him; part of them already didn't but with this you're breaking your own windows.
"Chelsea are working on a solution. They are tired of the situation of him getting close to signing a deal in January, Real not getting Kepa [Arrizabalaga from Athletic Bilbao] which changed everything, and then him throwing his toys out of the pram a little bit."
What about Eden Hazard?
"I think he will just stay. It's over for him, that's why he returned to training. His people have talked to Real, Real have talked to the player and I think they were close to an agreement on personal terms. He wanted the move, but he's always said the club has the last word and Chelsea were not open to negotiations, not even picking up the phone to talk sometimes.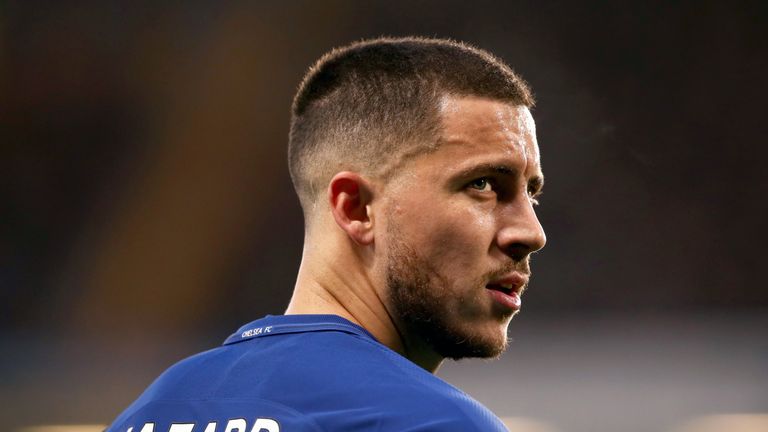 "Real only wanted to offer around £100m because that's the same basic fee as Barcelona paid for Philippe Coutinho - they don't want to go down the Neymar route for a player who maybe wasn't their first choice when they were chasing Neymar and Kylian Mbappe in May. Hazard came back in a good mood on Monday, so I think everything will be fine there."
Is it now or never? Will Hazard be too old for a move like that again?
"Even if he doesn't sign a new deal next year, I think Real would prefer a guy like Neymar - they like the marketing, the Galactico superstar policy so I think it was his one chance and he's now missed it. Barcelona were interested in him this summer and might come in, but they couldn't pay what Chelsea wanted yet. He only wants to play for Real Madrid or Chelsea though, I think, so he might end up staying.
"He has it in his own hands in a way with his contract running out in two years, and if he lets it run down until next summer then he might get a move. We'll have to see."
Toby Alderweireld - what's the latest?
"There's only one possibility, and that's Manchester United. They are the only team who can pay what Spurs want at the moment. Real Madrid are not interested, Barcelona aren't, nor Juventus nor PSG. It's going to be difficult. I've been told in the last few weeks it's complicated between the two teams too.
"Daniel Levy has always been known as a tough negotiator, Ed Woodward likes to bet on several horses, which he is doing now with all the names flying around, and if he moves it will be a deadline-day deal."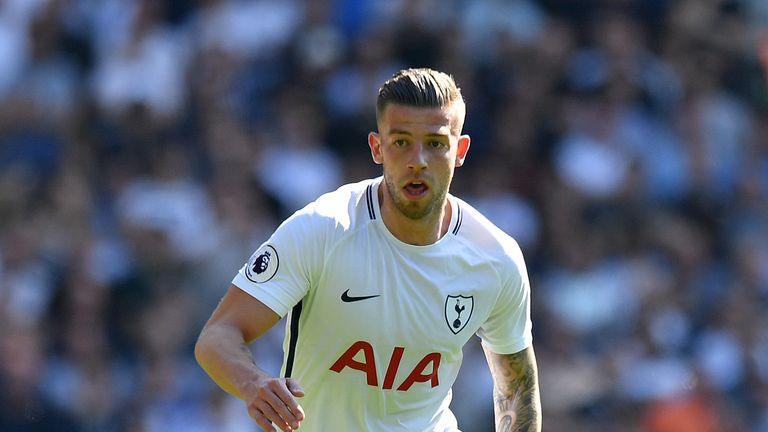 If he doesn't move, what will the knock-on effect be?
"I think he will stay professional and keep on playing. He has only one year left from now, and Spurs have an option they could take up before May of an extra year, but then that triggers a release clause of £25m. Then he has something where he says, "I can leave for £25m," but I think he'd prefer to go on a free transfer. They might even contest the option, because unilateral options are always on shaky ground from a legal point of view.
"There have been several cases in other countries where players have contested these options and it has gone to court, and some judges have said it's not legal without a pay rise. It's about the free movement of people too, as he could have moved on a free transfer without the extension, so we will have to see how they are implemented this time next year."
Anything else?
"The two Belgians at Liverpool have been offered around, Simon Mignolet to Besiktas but they're not sure about the price tag, Napoli were sniffing around too. Divock Origi might go on loan somewhere, and then you have Michy Batshuayi, but I think he will stay at Chelsea if they don't sign a new striker.
"Mousa Dembele and Inter Milan couldn't agree a deal, and there might be a Belgian moving to the Premier League in the last days of the window because Adnan Januzaj has been offered everywhere, but he's very expensive so we'll have to see."
Click here to listen and subscribe via iTunes.
Click here to listen on acast.