Kepa Arrizabalaga feels no pressure from Chelsea fee
By Rory O'Callaghan
Last Updated: 09/08/18 3:58pm
Kepa Arrizabalaga insists he feels no added pressure from his world-record price tag after signing a seven-year deal with Chelsea.
Kepa became the most expensive goalkeeper in history on Wednesday after joining the Blues in a £71.6m move from Athletic Bilbao.
The 23-year-old is determined to adapt to the Premier League quickly and insists the world-record fee has not weighed on his mind.
"I don't think there will be additional pressure for me," the Spain international said.
"The only pressure I experience is the pressure I put on myself. I am a player who demands a lot from myself and this has always been the same.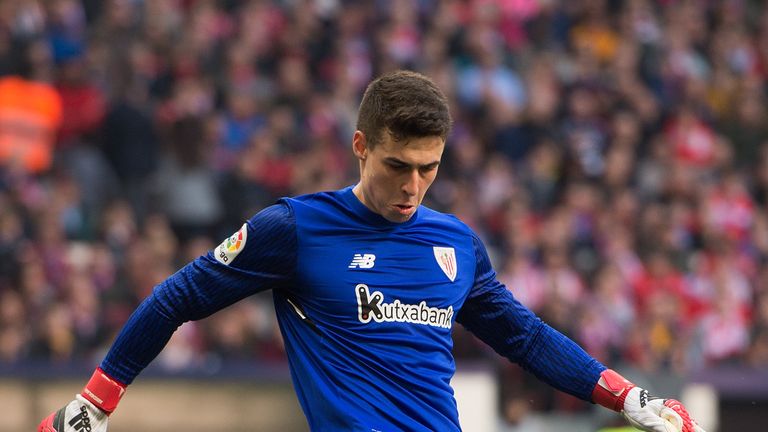 "I will try to do the best I can and to give everything I can to the team."
The world-record fee for a goalkeeper has now been broken twice this summer, with Liverpool paying £67m for Alisson earlier in the transfer window.
Real Madrid also spent £35m to sign Thibaut Courtois from Chelsea and Kepa is not surprised by the fees being paid for goalkeepers across the continent.
"It is great that big fees are being paid for strikers and other players, but why not for goalkeepers?" said the Spaniard.
"It is a good way to acknowledge the importance of a good goalkeeper."
Kepa came close to joining Real Madrid in January before signing a new contract with Bilbao.
He has no regrets about remaining with the Basque club, but is looking forward to his future with Chelsea.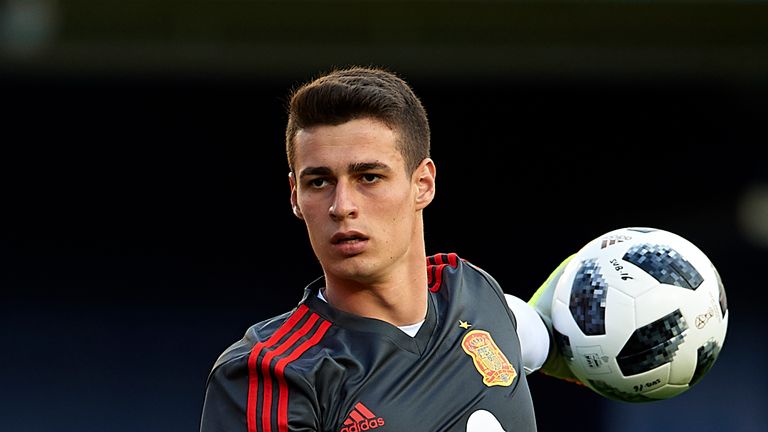 "In January I was coming to the end of my contract so I was free to approach different clubs," Kepa said.
"There were a number of negotiations with different clubs at the time but in the end I decided the best thing to do was to stay with Athletic Bilbao and I was convinced with my decision.
"Now things have changed, a new stage is starting for me. Chelsea have bought me and I'm really happy to start this new stage in my career."
Upgrade to Sky Sports Premier League and Sky Sports Football now for just £18 a month.