So much has been said about 'Sarri-ball' over the past two months, but what does it mean to the man himself?
Despite admitting the term is a journalistic creation, Maurizio Sarri is happy to talk about his blueprint for success at Chelsea, having taken over from Antonio Conte in the summer.
For him, it's about pressing for 90 minutes, ball possession in the opposition half, and defenders focusing on the ball, not the man.
Live Renault Super Sunday


Here, he outlines his philosophy, plus much more, as Chelsea look to continue their 100 per cent start to the campaign.
See Sarri-ball in action as Chelsea go to Newcastle on Super Sunday, live on Sky Sports Premier League at 4pm
The fundamentals
"I like it when the team is in control of the match, I like very much the ball possession, I like to play in the other half.
"Ball possession, but at a very high speed. Mental speed, first of all, not only ball possession in my half. Maybe I've learned it from a lot of lost matches, I think!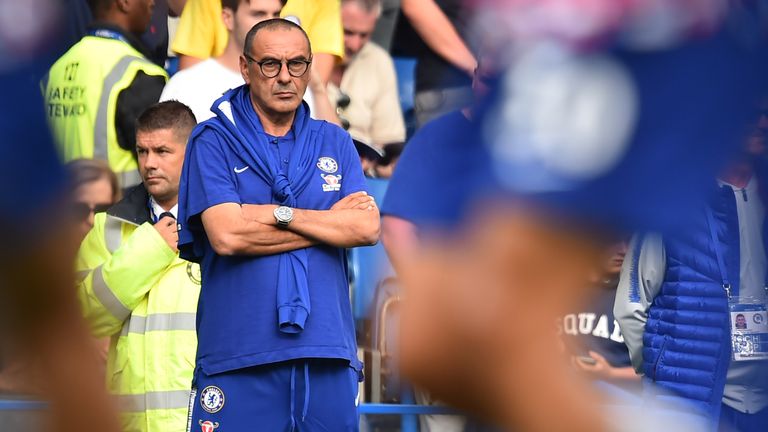 "I tried to play as a five-man defence six years ago, but for me it is impossible. Because if I want to press in the other half, if I want to look only at the ball with five defenders, I lose immediately the metres."
How long will it take?
"They are working well, trying to improve, working on the mistakes. We need to improve, and we want to reach our 100 per cent as soon as possible.
"I think it's easier for the offensive players. It's usually three months, but my feeling is in this team there are a lot of intelligent players so I hope only two months.
"It takes defenders longer because I want to defend by looking only at the ball, and some players have played for 10 years looking at the man, so you have to change the way of thinking of this player, and it's not very easy.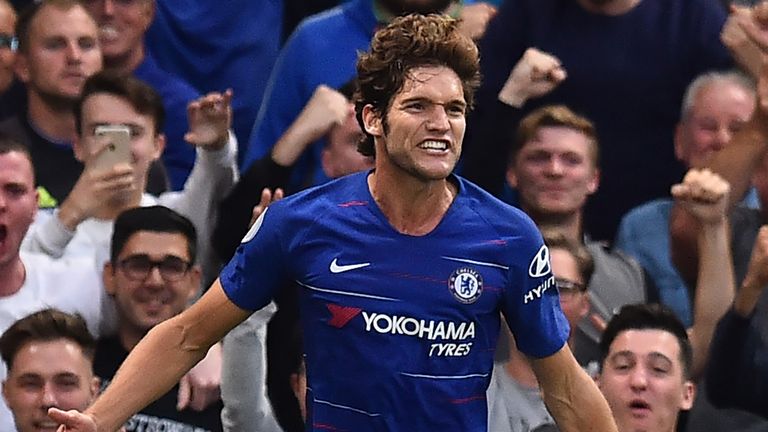 "For a defender who is 18. It is easier, for a defender who is 30, it is more difficult."
The fun factor
"I like it when the team is training very well, when they are trying to improve, and I like it also when they have fun.
"We can play, we can work very hard and at the same time we can have fun. Ninety per cent of the work is with the ball.
"So far, so good I think. But I know in the future I will have to face some difficulties."
Praise and influence from colleagues
When asked about praise from Arrigo Sacchi and Pep Guardiola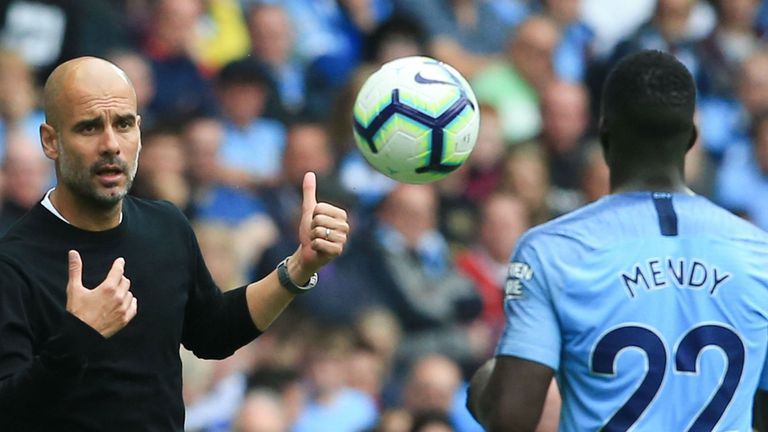 "[Arrigo] Sacchi and [Pep] Guardiola are friends, so I think they are speaking about me only for this, I think! Sarri-ball is a word from journalists, not from Sacchi or Guardiola.
"But I am very, very proud of this, because I respect Guardiola as a man and a coach, for me he is the best in the world now.
"And what I do as a coach now is [because of] Sacchi."