Does Chelsea's Eden Hazard need Real Madrid move to win Ballon d'Or?
Liam Rosenior says he would take Hazard over Neymar
Last Updated: 12/10/18 8:51am
Does Eden Hazard need to leave Chelsea to win the Ballon d'Or?
After saying he is torn between staying at Chelsea and joining Real Madrid, Hazard suggested this week that he might need the move to win the Ballon d'Or, with the last 10 winners of the award having been based in Spain.
Former Chelsea goalkeeper Mark Schwarzer was asked on The Debate whether Hazard will win the award if he stayed in the Premier League.
Hazard: I want Spain move for Ballon d'Or
"To win the Ballon d'Or you not only have to be the best player on the planet throughout the season but also in the most successful team," he said. "For Hazard to win it at Chelsea they would have to have an amazing season, which would probably mean Hazard has a phenomenal season. Is it more likely to happen at Real Madrid or Chelsea?
"He has been very honest. He has talked about his love and passion for the club and I admire his honesty. Some people will be a bit upset, but he is talking about Real Madrid. He's not talking about a direct rival in the Premier League, it's one of the most successful clubs in the world."
Former Brighton defender Liam Rosenior thinks Hazard might see an opportunity to move up a level as Cristiano Ronaldo and Lionel Messi approach the end of their careers.
"You only have one career and mine flew by way too quickly to have regrets. He is a world-class player and he has taken it to a new level with his performances this season. It's a shame for Chelsea fans if he does want to leave but from his perspective I completely understand.
"If you are Hazard right now you are saying 'what's next for me at Chelsea? I've won the Premier League and done incredible things at this club, but with Ronaldo and Messi getting older I want to be the next one and be seen in that light'.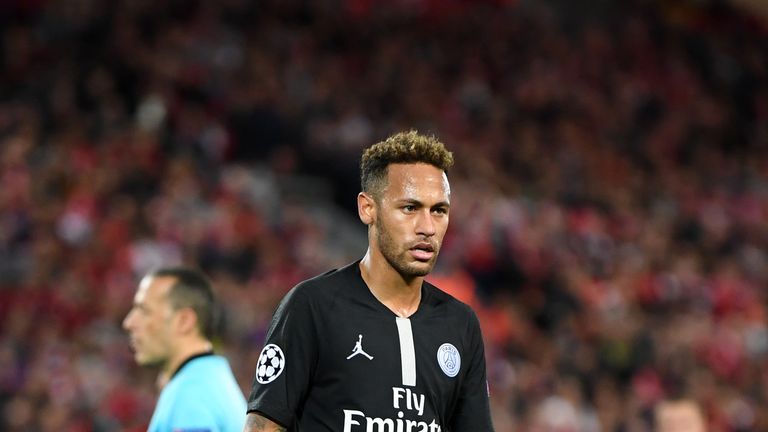 "As you get older you realise time is running out, maybe he is at that stage in his career when he says 'I want to make things happen, I want to be a 'galactico', or a Ballon D'Or winner, and I need to do everything to do that'.
"If I am comparing his performances recently to Neymar then I know who I am taking in my team every week; it's Hazard."
While Hazard has expressed his desire to join Real Madrid, he has said he would not consider leaving Chelsea in January.
However, Schwarzer thinks Chelsea might face a tough decision if Real make a move.
"He has got two years left on his contract, Real Madrid are having a shocker at the moment, if they come in and offer a lot of money in January and the club realise that he does want to go and won't re-sign, then what do they do?
"Chelsea's situation in the league could play into it a lot.
"I think what's making his decision more difficult is the fact that Maurizio Sarri has come in and changed the way that Chelsea play. Hazard has come out and said how much he is loving football and playing under Sarri, and that has complicated things for Hazard, which is a good thing for Chelsea."