Liverpool show strain of long season in FA Cup loss to Chelsea
Have Liverpool's sky-high standards dipped? Tuesday's FA Cup defeat by Chelsea made it three losses in four games
Last Updated: 04/03/20 6:50pm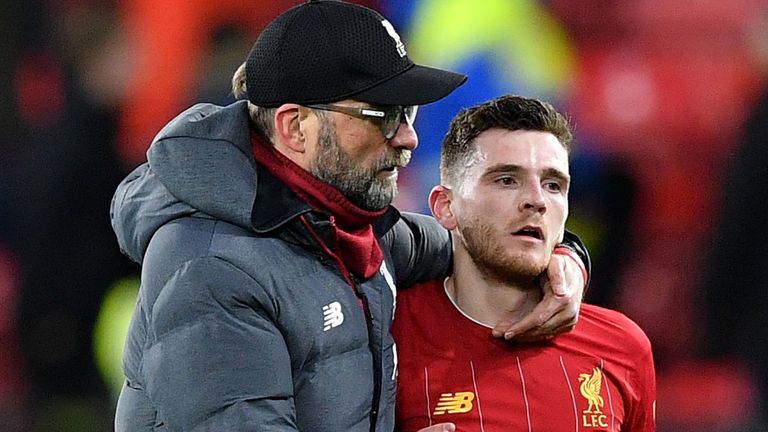 Three minutes into Tuesday night's enthralling FA Cup tie at Stamford Bridge, Jurgen Klopp turned to his coaching staff on the Liverpool bench and grinned. His side, so sluggish in their defeat to Watford three days earlier, had started at a breathless pace. This was more like it.
Kurt Zouma was the first Chelsea player to blink, losing possession deep in his own half within seconds of kick-off. But he was not the only one to find red shirts swarming around him at every turn. The pressure felt relentless. Crosses flew into the box from both flanks. Kepa Arrizabalaga made a low save from Sadio Mane when he should have scored.
By the time the final whistle sounded around Stamford Bridge, however, Liverpool's strong start was forgotten and Chelsea were the ones smiling. Klopp described the performance as "completely different" from the one at Watford. But their latest setback provided further evidence that Liverpool might finally be showing the strain of a long campaign.
Klopp's side, imperious for so much of this season, have suddenly lost three of their last four games in all competitions. It is a run which has cost them their Premier League invincibility, put their Champions League hopes in jeopardy, and now ended their chances of winning the FA Cup.
Klopp will take heart from their determination to put the recent stutter behind them at Stamford Bridge. There was no shortage of effort from his players and the game might have turned out differently had Mane taken that early chance. But even he had to admit to their defensive frailties.
"Momentum went our way for so long because we defended outstandingly," he said in his post-match press conference. "Usually you don't get a lot of chances against us. But now, we have to admit that in the last four games we have conceded absolutely too many goals."
The opener, which arrived after just 13 minutes, was a prime example of the complacency which has crept into their game. Joe Gomez was too casual with his pass and Fabinho was unprepared to receive it. Adrian should have stopped Willian's subsequent shot, of course, but he was not helped by the sloppiness in front of him and there was more of it to come.
Klopp had made seven changes from the side that lost at Vicarage Road. Alisson, Mohamed Salah, Roberto Firmino and Trent Alexander-Arnold were among those rested. But Liverpool's loss of form is a collective one and it was not just the stand-ins who struggled at Stamford Bridge.
In midfield, Fabinho endured a particularly poor night.
Even before his error for the opening goal, he was struggling to keep up with Chelsea's Billy Gilmour. His intensity was not there and nor was his usually reliable passing. He was caught out of position repeatedly and, most troublingly, he seemed to give up on chasing Ross Barkley in the lead-up to Chelsea's second goal.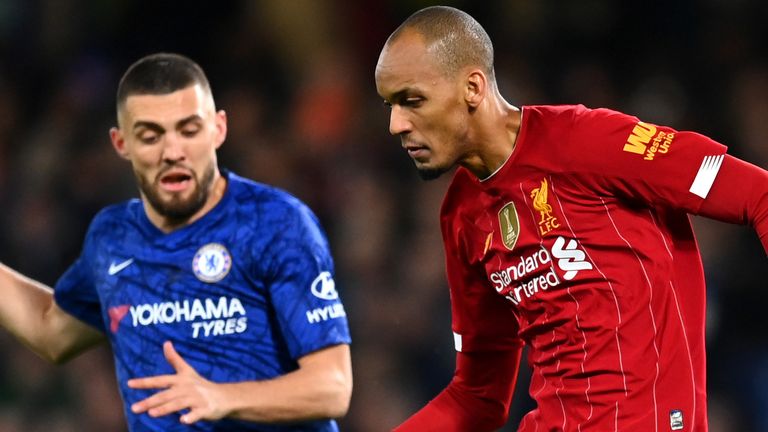 The Brazilian's booking for a late lunge on Mason Mount in the second half summed up his night and not long after that he was left wrong-footed and red-faced when the tiny figure of Gilmour skipped away from him in midfield before setting up a chance for Olivier Giroud.
Fabinho was not the only player who appeared jaded and while Liverpool did create chances of their own, they were fortunate not to concede more. Chelsea racked up 17 shots in total. Joe Gomez struggled at centre-back and there were even moments when Virgil van Dijk had problems with Giroud's physicality and the players running beyond him.
Liverpool retain a 22-point advantage at the top of the Premier League, of course. It will take a lot worse than this to take the sheen off a title win which remains a formality. But there can be little doubt that their standards have slipped recently.
And while Jordan Henderson's leadership was clearly missed against Watford and Chelsea, it could even be argued that, for all the games they have won since the turn of the year, Liverpool have not been at their absolute best for months rather than weeks.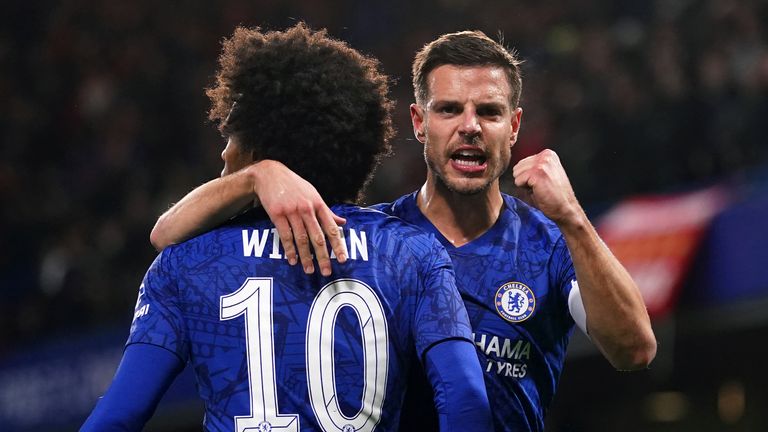 The upcoming Champions League meeting with Atletico Madrid will demand a return to that level, but Klopp must first ensure that the players keep their focus. He will have noted the signs of frustration in the closing stages at Stamford Bridge, when James Milner hacked down Pedro and Mane could be seen clashing with Gilmour and Cesar Azpilicueta.
Klopp might also regret his team selection. Could he not have rested players in Saturday's Premier League meeting with Bournemouth at Anfield rather than on Tuesday night at Stamford Bridge?
Their FA Cup exit means a failure to overturn the one-goal deficit against Atletico next week will leave them with only one competition to play for.
That competition is, of course, the absolute priority for a club chasing its first domestic title in 30 years and Liverpool are still on course to make history on their way to securing it. But the problem with setting sky-high standards is that it doesn't take much to fall below them. The challenge for Klopp is to ensure Liverpool regain their aura as quickly as possible.