Jose Mourinho backs David Moyes to be a success as Manchester United manager
Jose Mourinho backs new Manchester United manager David Moyes to be a success at Old Trafford.
Last Updated: 24/08/13 1:55pm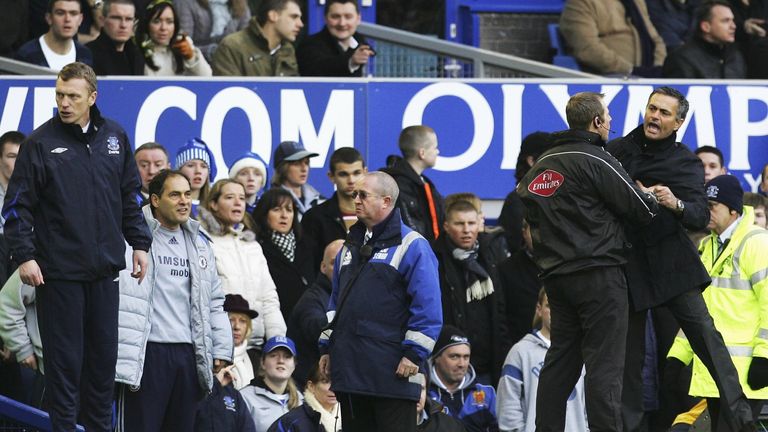 Mourinho takes his Chelsea side to Old Trafford on Monday and expects to face the same challenge he did when opposing a Ferguson side.
"There are things that we cannot change," Mourinho said.
"David has experience and he knows that he cannot change history. The history that Sir Alex did is there and it is there forever.
"Is that a problem for David? I don't think so. I think David doesn't want to be compared with Sir Alex.
"I think he's in the best moment of his career - maturity, experience, a big, big, big club, very good players. I think he's in a fantastic position and I think he's going to do very well.
"I hope he doesn't win everything and he will leave something for the others, but he's in fantastic condition."
Mourinho enjoyed a close relationship with Ferguson and hopes to have a similar one with his successor.
"You have the guarantee that after the match, independent of the result, we are together again, enjoying our time and having a laugh," he added.
"With David we don't have this kind of relationship, but we have a good relationship.
"I think we can start this kind of very nice relationship I had always with Sir Alex, no problem.
"During the game, it's a game. It's not manager against manager. It's club against club, it's 11 against 11, it's big players against big players. We just do our job normally."