Chelsea's Juan Mata welcomes competition for places and is hoping to improve
Juan Mata says he is not worried about the competition for places at Chelsea and is focused on trying to improve.
Last Updated: 13/09/13 8:16pm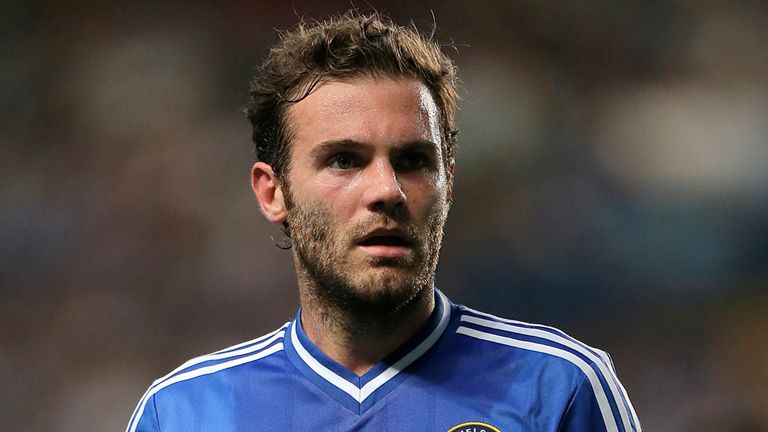 Willian has become the latest recruit to bolster Jose Mourinho's attacking midfield options, following the summer signing of Andre Schurrle and the return of Kevin de Bruyne from a loan spell at Werder Bremen.
Victor Moses has left for Liverpool on a season-long loan but Oscar and Eden Hazard remain key players at Stamford Bridge, and Mata has not been a regular starter yet this season after his preparations were disrupted by injury.
He is now fully fit and raring to go and maintains that having so many talented players can only benefit the Blues as they challenge for silverware on multiple fronts.
The Spaniard told Sky Sports News: "I think it is very good for the club, for the squad and for the manager.
"I think they are really good - De Bruyne, Schurrle, Willian, they are quality young players. Each one has his different position, his different skills, but I think all of them can give us a lot and I think it is better to have a more complete squad.
"I wish we could play six together but it is not possible. But it is good for the club for all the competitions we have to face this season."
Asked if he was optimistic of playing more regularly, Mata replied: "I am very optimistic and positive. To be honest it has been a difficult position for me with an injury so I could train less than my team-mates, but now I am feeling better and I am looking forward to playing.
"I will try to do my best like in the last two seasons and try to win and score and assist."
Questioned on what Mourinho expected from him this season, Mata said: "We spoke about it and he said I was very important for him and for the squad, so my aim hasn't changed. I want to be as good as I was in the last two seasons and even improve, to become a better player."
Mata was linked with a move away from Chelsea during the transfer window but he says he paid no attention to the speculation and never came close to leaving.
He said: "Every summer is more or less the same so you get used to it. I wasn't focused on that, I was focused on getting better and recovering from my injury."
Mata also paid tribute to striker Samuel Eto'o, who has joined from Anzhi Makhachkala and will bring valuable experience.
"Samuel is well known everywhere," said the 25-year-old. "I think he can give us a lot. He scores and has a good character and I think for all the young players it is a pleasure to play with someone who has won a lot."
Chelsea decided to loan out Romelu Lukaku to Everton following the arrival of Samuel Eto'o, but Mata believes the young Belgian still has a bright future at the club.
He said: "He has enough time to have success. Hopefully this season he will score a lot of goals again and come back even better."