Premier League: Chelsea boss Jose Mourinho says Arsenal 'like to cry' after Emirates draw
Jose Mourinho defended Chelsea's tactics and taunted Arsenal for their reaction to some tough tackles in Monday's draw.
Last Updated: 24/12/13 8:30am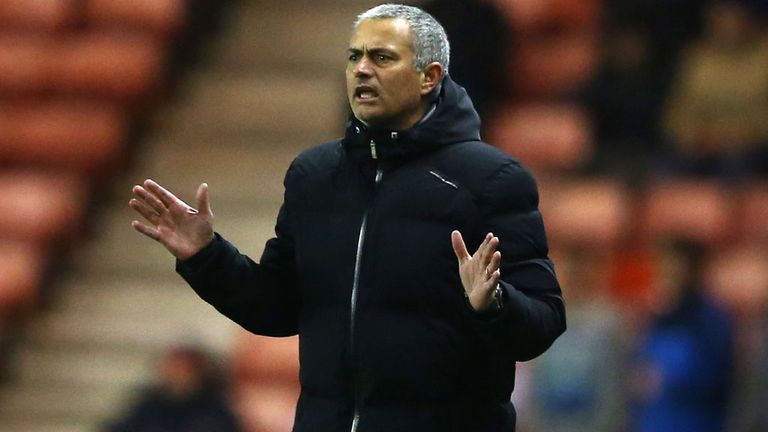 Mikel Arteta felt that John Obi Mikel could have been sent off for a first-half challenge at Emirates Stadium, while Arsene Wenger also thought the Chelsea midfielder was lucky to escape punishment.
Arsenal might also have had a penalty after Willian's tackle on Theo Walcott before half-time, but Mourinho thought the Gunners over-reacted to the incidents.
He said: "They like to cry - that's tradition. I prefer to say that English people - and I give one example, Frank Lampard - would never provoke a situation like that.
"Players from other countries, especially some countries, they have that in their blood.
"Foreign players are bringing lots of good things, but I prefer English blood in football and English blood in these situations is 'come on, let's go'."
Asked specifically about Mikel's tackle, Mourinho insisted it was fair.
He added: "It was a hard one, an aggressive one. Football is for men or for women with fantastic attitude.
"There are other sports without contact and fantastic sports and sports that demand a lot from the players, but no contact.
"Football is a game of contact. English football, winter, water on the pitch, the sliding tackles become at a fantastic speed. So be proud, play with pride."
Gunners fans jeered Chelsea from the pitch and chanted that the Blues were 'boring' at the end of the goalless draw, which extended Mourinho's unbeaten record against Arsenal to ten games.
Responding to the 'boring' chants, Mourinho said: "I'd agree. I played against them 10 times and I never lost.
"'Funny, funny Jose'. Ten times, they don't win once. What do you want to call me?"
The Portuguese was content with the result which took his side fourth, two points behind Premier League leaders Liverpool, who lead Arsenal on goal difference and play at Stamford Bridge on Sunday.
Mourinho added: "Happy with the result? I would say not unhappy. We came to win, we wanted to win, we didn't want to lose. It's very important not to lose, because if we lose we are five points behind the leader.
"And, with a point, we are two points behind both leaders. That's a completely different picture. We tried to win, but we are not unhappy with the point."