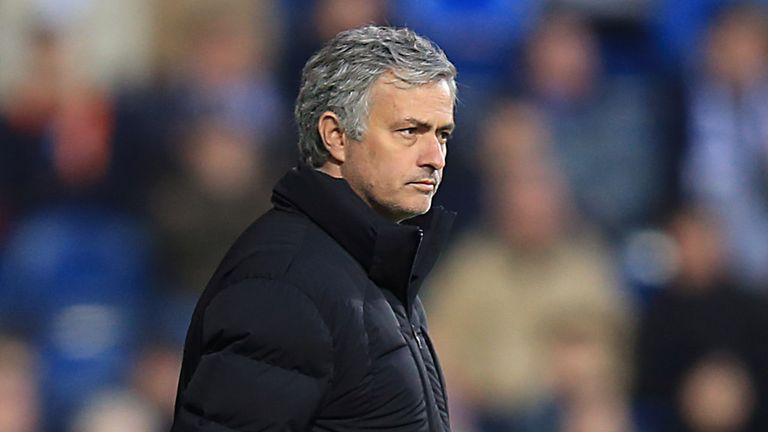 Chelsea boss Jose Mourinho would be prepared to take charge of another English club if Roman Abramovich ever decides to replace him at Stamford Bridge.
The 52-year-old insists he would not choose to leave Chelsea, even if he was offered double his current salary, but he would be keen to stay in the country if he lost his job.
Mourinho returned to the Blues in 2013 after his first spell in charge from 2004 to 2007 ended when his relationship with Abramovich broke down.
"I see myself coaching another club, yes, but I love Chelsea and I am in Mr Abramovich's hands and until then I'm here," Mourinho told the BBC.
"The day Mr Abramovich thinks I'm not good enough for Chelsea, I want to work, and if possible in England too.
"Until Mr Abramovich says, I don't see myself going. Any club comes to me now and offers me a fantastic project, offers me twice my wages in the contract at Chelsea, no chance."
Mourinho was named Premier League manager of the season for the third time following previous triumphs in 2005 and 2006.
But he believes the credit for the team's Premier League triumph this season was down to the entire squad.
"I was not waiting for it, I was never manager of the month, but I'm happy with it," Mourinho said.
"It's a club trophy, not an individual one. It's for me, my assistants, my players, everybody who works with me. It's something you don't just get by yourself.
"It's the icing on the cake but I work for the cake. The Premier League is the real cake but obviously to be the manager of the season is nice."