Former Borussia Dortmund and Liverpool striker Karl-Heinz Riedle believes Jurgen Klopp would be a good fit for the club if he becomes the next manager at Anfield.
Klopp, who led Dortmund to two Bundesliga titles, a German Cup and a Champions League final, is a strong favourite to replace Brendan Rodgers as Liverpool manager.
Riedle feels there are similarities between the German side and Liverpool and has backed Klopp to improve their flagging fortunes, if he is given the opportunity to do so.
"I would be very glad if he got the job at Liverpool because I think he is a very good coach. He is right 100 per cent for Liverpool," Riedle told Sky Sports Now.
"I was not a player under him but when I spoke to the players they always told me that tactically he is very strong and he is a guy who speaks the same language as the players.
"He brings a lot of enthusiasm to the team, he is very good at motivating at the team and I think the two clubs are both quite similar in terms of the fans and the structures.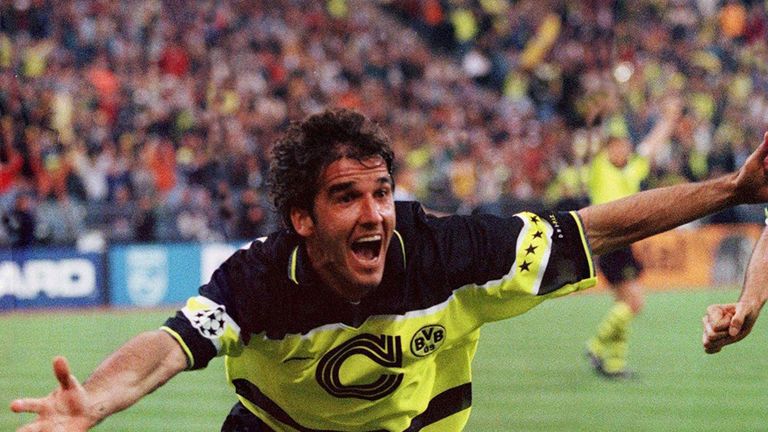 "So he knows the atmosphere and he knows how to get the fans behind the team. They are both big clubs and I would say Liverpool is different but Dortmund is one of the biggest clubs after Bayern Munich."
As well as potentially bringing an immediate improvement in Liverpool's fortunes, Riedle believes Klopp could soon have the Reds challenging for the Premier League title once again.
"When he took over at Dortmund seven years ago it was not the aim to win the championship in one or two years but then he achieved that," added Riedle.
"He brought very good players in and brought some very good young players through.
"Some players who did not perform previously were turned into world-class players and I hope that he can do that at Liverpool.
"The pressure will be a little bit higher at the beginning compared to Dortmund but he has learned so much that he can handle it easily."
There was further support for Klopp moving to Liverpool from Dortmund midfielder Ilkay Gundogan.
Gundogan, who was linked with the Reds himself during the summer, said: "I've not had that much contact with him recently, and I've not followed much of what has been said, but I think Klopp would be a great fit at many clubs and I believe also at Liverpool.
"Of course it's something I can see happening. I think Klopp is capable of helping many top clubs in the world."
Former Bayer Leverkusen coach Christoph Daum added: "A character like Jurgen would fit in really well at Anfield. I
know he's regarded very highly in England and is on the wishlist of many clubs."