Kolo Toure says Liverpool must be "mentally strong" in Sunday's eagerly-anticipated showdown with Manchester United.
And Toure says the Liverpool defence needs to tighten up after a "crazy" 3-3 draw with Arsenal at Anfield on Wednesday night.
On the plus side, Wednesday was the first time they have scored more than two in the league since the victory over Manchester City at the Etihad in November.
That is potentially good timing ahead of the visit of a United defence which has been pretty frugal up to their own 3-3 draw at Newcastle on Tuesday.


Toure is hoping the weekend's match is not so frenetic but admits they have to tighten up at the back.
"It was a crazy game, a crazy night. It wasn't a good night for a defender though, conceding three goals," added the 34-year-old.
"In the next game coming up against United, we need to show more power defensively. United scored three in their last game, and so did we. They conceded three, and so did we.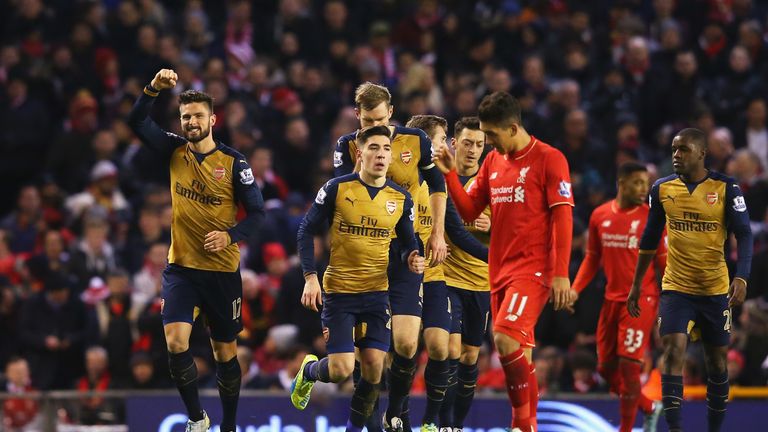 "It's going to be another big game for us. These are the kind of games you can win if you are strong mentally. If we can be strong, and the fans push us like they did against Arsenal, that can give us something extra.
"It's great to see the fans behind us. You know that in a lot of games it's only decided towards the end. Players get tired and when you have that push from your fans you can feel the difference.
"That's what you need. We just need to keep putting in the same level of effort and the results will come."