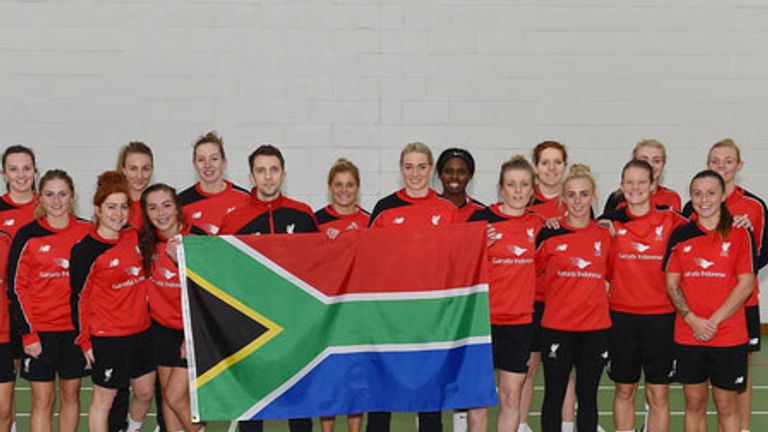 Liverpool Ladies will visit South Africa next month as the club embarks on its first pre-season tour.
Scott Rogers' side travel to Johannesburg where they face the winners of the Discovery Walter Sisulu Ladies Challenge on February 21, before playing the South Africa Women's national side four days later.
Both matches will take place at the Nike Football Training Centre in Soweto and Liverpool will be hosted in South Africa by Insurance giant Discovery.
Funds raised from the friendly with South Africa Women will go to the Discovery Fields of Dreams project - a community based initiative focused on developing sports facilities in Johannesburg's Alexandra township.
Liverpool Ladies manager Rogers said: "This is a fantastic opportunity for Liverpool Ladies to prepare for the upcoming season by competing against top quality opposition in South Africa.
"The tour will also provide us with a wonderful opportunity to meet the many Liverpool supporters in South Africa and to get involved with the local community in Johannesburg."
Discovery's Head of Experiential Marketing Iona Maclean said: "We are incredibly excited about hosting the Liverpool Ladies in South Africa.
"No other sport generates as much passion and excitement as football, and the time they will be spending with young girls will not only inspire them to believe that anything is possible, but help to impart some important lessons about life off the pitch."