Jurgen Klopp expects Christian Benteke to leave Liverpool - but only at right price
By Liam Corcoran
Last Updated: 05/08/16 6:17pm
Liverpool manager Jurgen Klopp has said that "it makes sense" for Christian Benteke to leave the club and he believes the Belgian striker has accepted this.
Benteke has struggled to make an impression since Klopp took over at Anfield and could now be set to move elsewhere in order to kick-start his career.
Klopp said: "Everyone knows about it. Christian has already said maybe it makes sense to go to another club. Christian is still a really great striker.
"We have a few more strikers and I think it makes more sense to give them match time. But if there are clubs that want a real striker than they have to make real offers otherwise we will find solutions. A few clubs try to gamble but we are not part of this, we are serious."
Klopp gave very little away in his press conference ahead of Saturday's International Champions Cup game against Barcelona at Wembley when asked about any dealings before the end of the transfer window.
He said: "The final word on this is on August 31. Until this time you always have to be ready to do something. But I'm fine, the squad is good.
"Maybe one or two things can happen. We will see what happens. If somebody wants a player then they have to pay because we only have good players."
Liverpool rounded off their pre-season tour of the USA with a 2-1 defeat at the hands of AS Roma following a loss against Antonio Conte's Chelsea and a win against AC Milan.
The trip was marred by injuries sustained to new recruits Joel Matip and Loris Karius, as well as January signing Marko Grujic.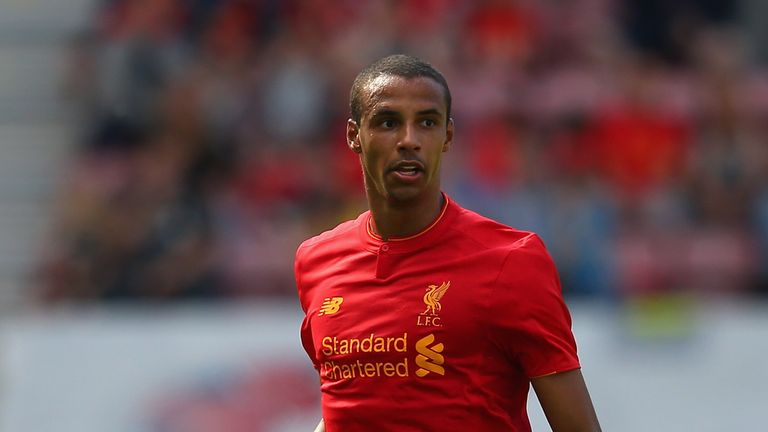 Goalkeeper Karius is expected to be out for up to 10 weeks and Klopp offered updates on the fitness of Matip and Grujic. 
He said: "Marko we had to wait until the doc gave the green light. The injury was not too serious, but we use our brain and he uses it for football too! Joel has trained for three days."
And, when asked how he deemed Liverpool's pre-season so far, the German replied: "I'm not sure if I'm happy. Pre-season is always difficult but my expectations are high and I want to do it perfect."
Lucas Leiva and Joe Gomez have been ruled out of the game against Barcelona, a fixture Klopp will use as a "test game", along with that at his former club Mainz on Sunday.
When asked if he already knew his starting XI for the Premier League season-opener at Arsenal, Klopp said "I won't say the Barcelona team is the one that will start against Arsenal - my door is open. It's football - anything can happen in one week.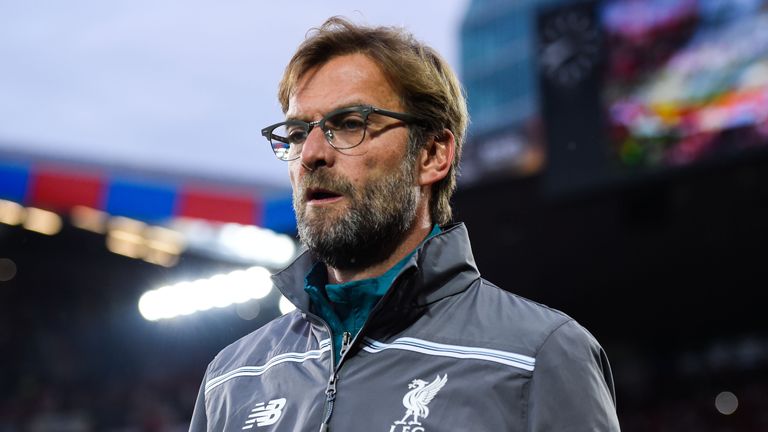 "I will watch both games [Barcelona and Mainz], but I don't want to make pressure. But if I see a player too disappointed to not start against Barcelona then it's the first mistake he can make. It's all about getting the best shape you can get. 
"Barcelona are really strong, they still can play football. That will be a real test.
"It's nice to think about Barcelona and coming home to Mainz but now it's work. We created this intense situation and now we have to be ready.
"I'm quite sure the game against Mainz could be, intensity-wise, more than Barcelona. It's a big game for them. It's good. I love Mainz - I've spoken about it a few times.
"It was a special time. We learned everything, especially myself, there. We had to start by ourselves without watching what others are doing.
"We still have a lot of friends there. I'm not able to be too private. Hopefully it's nice for the crowd and both teams can do their best.
"It's a nice story but it's for other moments to think back. It's not this moment to have daydreams."