Liverpool boss Jurgen Klopp hoping Philippe Coutinho makes early return from injury
By Nick Lustig
Last Updated: 17/12/16 6:13pm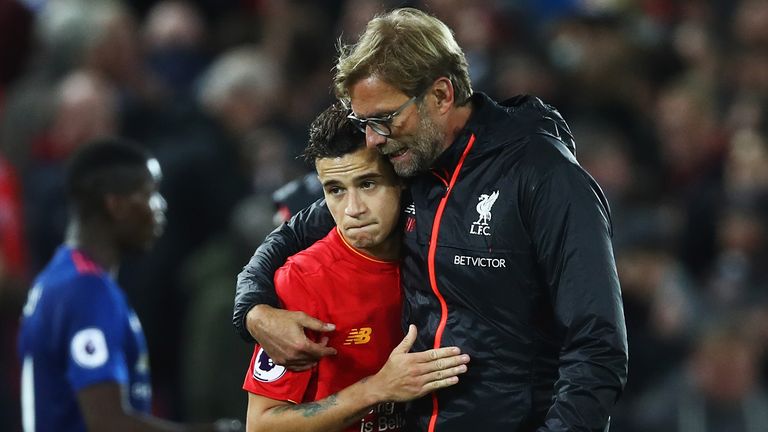 Jurgen Klopp has revealed Philippe Coutinho is progressing well in his rehabilitation from an ankle injury and hinted the midfielder could return for Liverpool's clash against Manchester City on New Year's Eve.
The Brazil international had been in sensational form for the Reds before suffering an ankle ligament injury in the 2-0 victory over Sunderland on November 26, scoring six goals and providing five assists in 14 appearances. 
Coutinho was expected to be out for five weeks with the problem, missing the hectic festive period, but Klopp has hinted the 24-year-old could return earlier than anticipated.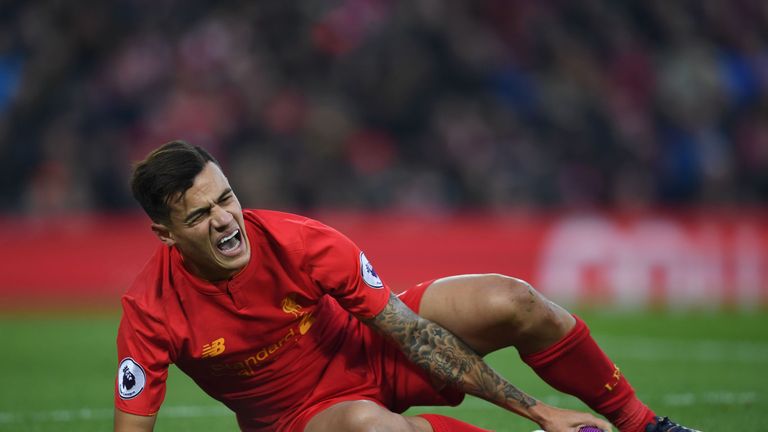 Asked if Coutinho could be back for the clash against City at Anfield on New Year's Eve, the Liverpool manager said: "It would be cool. He is improving a lot. 
"He is off his crutches since the West Ham game, when we left the stadium he was walking in front without them.
"We will have to see. No idea at the moment.
"I never rush a player back. I'm the most patient person in Liverpool. I always wait for someone. I can't rush it."