Former Liverpool and England defender Jamie Carragher picks his #One2Eleven on The Fantasy Football Club.
Carragher, an Everton fan growing up, spent his entire playing career across Merseyside at Liverpool, where he made more than 700 appearances for the Reds and represented England on 38 occasions.
The Sky Sports pundit was a Premier League player from 1996 to 2013, and has delved back to assemble a team of the best players he has played with during that time...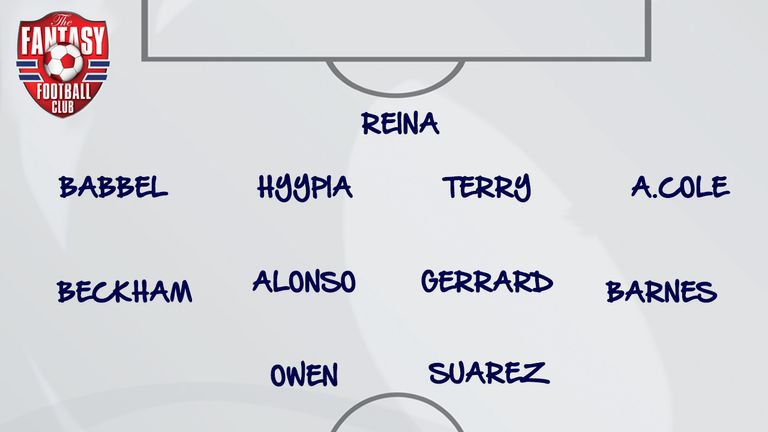 PEPE REINA
The decision was either Pepe Reina or David Seaman. A lot of people out there would say David Seaman was the better 'keeper and it's hard to argue with that, but I didn't play too often with Seaman so I'm going to go with Pepe. By far the best goalkeeper I played with for Liverpool, he broke a lot of clean sheet records, won the golden glove three or four times there and he was the first 'keeper I played with you would class as the 'sweeper-keeper'. Great with his feet, great in the dressing room as well, so Pepe Reina is No 1.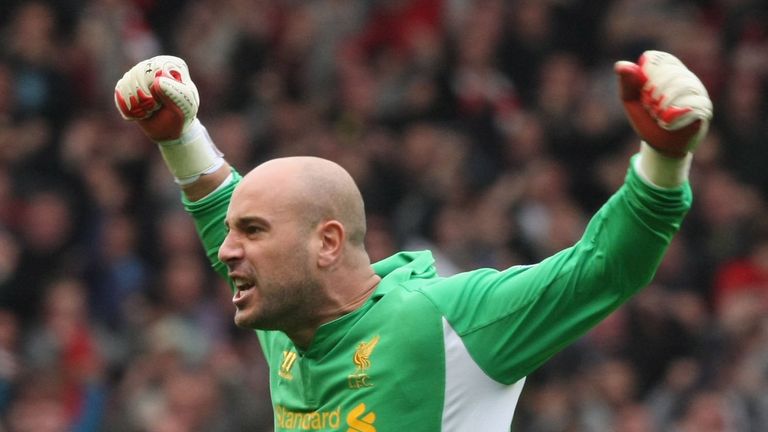 MARKUS BABBEL
I've got a big decision, do I keep my Sky colleague Gary Neville happy? Is he ever happy? Or do I go with Steve Finnan or Markus Babbel? I'm going to go with Markus Babbel. He won a tournament with Germany, Euro 96, so he's won international honours as well, big player for Bayern Munich then came to Liverpool. He only really had one season with Liverpool in 2001, and he got forward, got goals, that German mentality came in. We played 63 games that season, he played 58 of them.
The Fantasy Football Club


SAMI HYYPIA
One of the greatest signings, not just in Liverpool's history - £2.5m from a small team in the Netherlands - but also in Premier League history. I think of the service he gave Liverpool, 10 years. The only thing he really lacked was a bit of pace, but the fact that you very rarely saw him done for pace showed that he read the game fantastically well. Brilliant in the air and fantastic on the floor as well.


JOHN TERRY
The best centre-back I think we've seen in the Premier League era. I played with him for England, not enough times for my liking, he and Rio (Ferdinand) had a great partnership and it was a toss-up wanting to get in this team, but John Terry is more of my type of centre-back and he was a better version of me, hence why I was always on the bench for England. I think you get pigeon-holed as players, a tough uncompromising defender, but fantastic ability on the ball, both feet as well. He's always been on the left side, but the fact that he can use his left foot so freely shows how at ease he is on that side.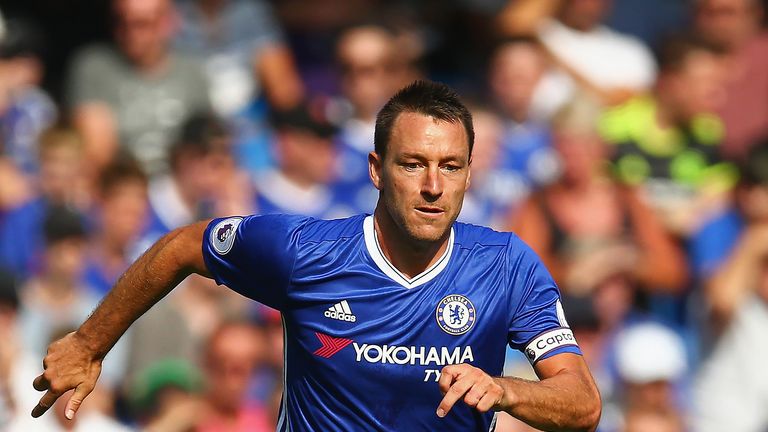 ASHLEY COLE
An easy one, if I'm totally honest I never played with a great left-back at Liverpool - I hope John Arne Riise isn't watching - but I'm going to go with Ashley Cole. I think he's the best left-back we've seen in the Premier League era. His battles with Cristiano Ronaldo spring to mind and I don't think I ever saw anyone get the better of him, fantastic going forward and an absolute shoo-in.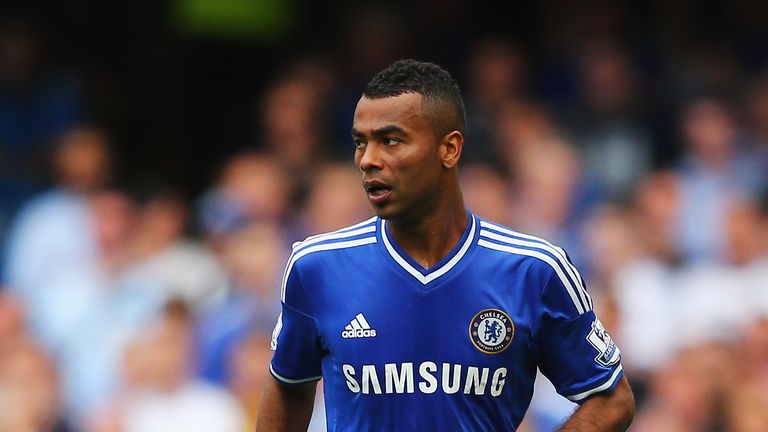 XABI ALONSO
He's a great fella, really mixed in well with the Spanish and English players. He lived right in the centre of the city so mixed in well with the Liverpool supporters. He's still loved to this day and it's still a massive downer for everyone how he left the club. Could we have got another two or three years out of him? I think he actually improved when he left the club. A real world-class player.
STEVEN GERRARD
I think there's always that debate of (Paul) Scholes, (Steven) Gerrard, (Frank) Lampard, and you could easily put the other two in and no one would argue, two world-class players. But I've always just felt - and people say it's bias and it's not - Steven had the edge. I think the West Ham cup final (2006) and what happened in Istanbul (2005 Champions League final) just edges it for Stevie. I think he's dragged the club to honours that people felt we weren't capable of, and he did that a lot.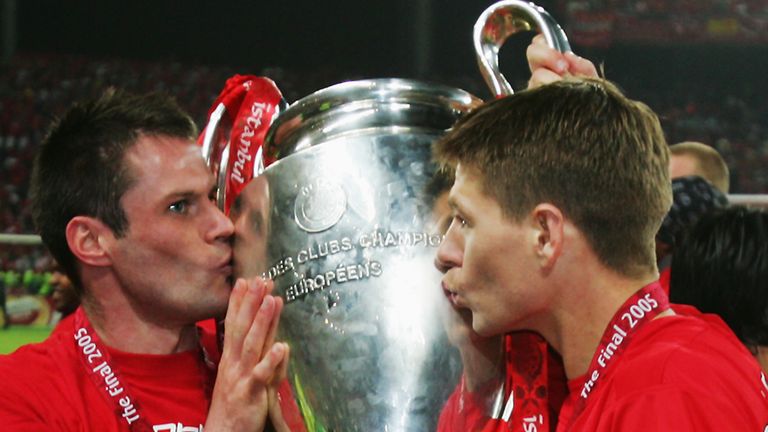 JOHN BARNES
England never had a good left-sided player when I was in and around the squad, so I'm going to go with John Barnes. I actually only played with him twice for Liverpool, as I was starting my career. He was playing central-midfield then but I still can't forget how good he was on that left-hand side in the late 80s, early 90s, when he was the best player in the First Division. It's something I'll never forget as an Everton fan, watching him. His ability was special, you'd see him in training never lose a ball, his finishing was fantastic.
DAVID BECKHAM
I always felt Beckham had a lot of hype because of his lifestyle and because he was an iconic figure, but I still don't think he gets enough credit for actually how good a player he was. People sometimes dismiss him as a player and don't put him in the category that I see him as a player. I think his right foot was as good as anything we've seen in the Premier League. Free-kick taking, crossing ability was the best we've seen, but his work-rate - he wasn't some prima donna - he would put more work in than anyone you would see in a Manchester United shirt.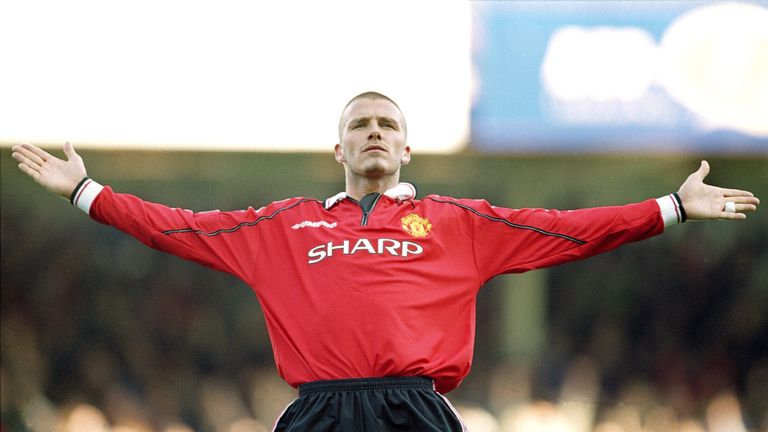 LUIS SUAREZ
As soon as he came on the training pitch you knew, this guy is special. He improved and he got better in the Premier League, but he did it straight away and it got to the stage where he took Liverpool to a title, single-handedly really. That team, would you have said was good enough to win a Premier League at the start of the season? No. But his ability, he gave one of the best individual performances you'll ever see from a player in a Premier League season. You see him at Barcelona now, I think the best centre-forward in the world right now.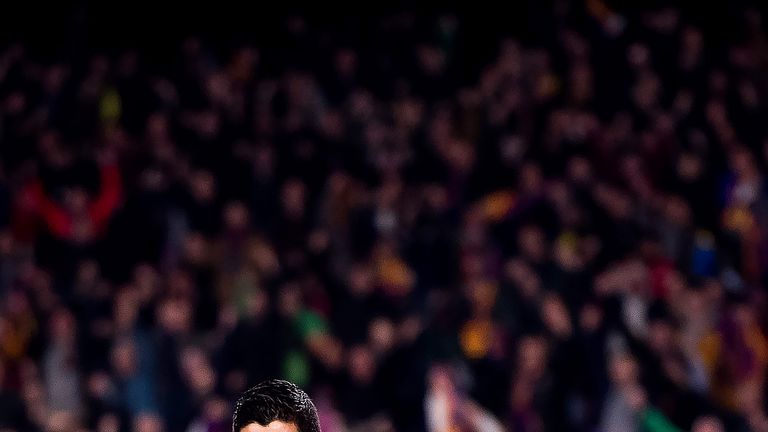 MICHAEL OWEN
How do you pick between (Fernando) Torres, (Michael) Owen, (Robbie) Fowler? I'm going with Michael Owen, and the only reason why is because of the cup final in 2001. He won us the FA Cup final against Arsenal with two goals, the Owen final. Torres at his best you could argue was better than Owen, but he didn't win a trophy at Liverpool. I always think when you play for a big club it's about winning trophies. Luis Suarez didn't win too much, but he was just that good. Robbie Fowler, a goalscoring sensation, 30 goals three seasons running, but I didn't play with him in those three years. Sorry Robbie, sorry Fernando - Fernando signed for Chelsea so I'm not that bothered how he's feeling - but sorry Robbie!