From Man Utd's Matic masterstroke to Arsenal's worst-ever window: Top-six transfer dealings verdict
Last Updated: 31/08/17 9:13am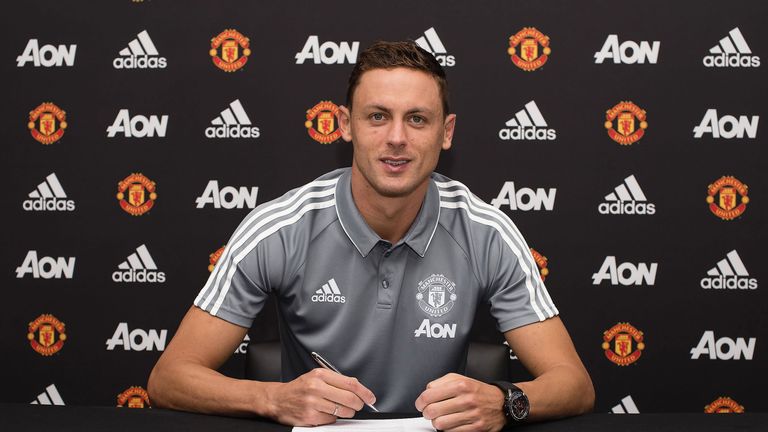 With less than 24 hours to go until the transfer window closes, the final episode of The Debate to fall inside the window was dedicated to Premier League club's dealings this summer.
Craig Bellamy and Andy Townsend joined Geoff Shreeves in the studio to offer their verdict on a frantic summer of comings and goings in the top flight.
Here, the pair cast their eyes over the dealings of last season's top six, in the order in which they currently find themselves in the Premier League.
Manchester United (1st)
Great business
TOWNSEND: "They've done fantastic. Their business has been great. They needed a big centre forward, someone who could handle the responsibility, and they got that in Romelu Lukaku. I think Victor Lindelof will turn out to be a good signing; physically he's got a little bit to find for the Premier League.
"Nemanja Matic is just the most incredible signing of the window so far. I think Jose will be happy with what he's got. Maybe he'd have wanted one more, whether or not they'll do something on Deadline Day, we'll see, but it's great business for them."
BELLAMY: "They've got their business done earlier. Lukaku is a brilliant signing, you can't get away from that. Matic, just from the fact they got him away from Chelsea, he's still a very good player, and exactly what United needed."
Zlatan no-brainer
BELLAMY: "If any club has the opportunity to sign Zlatan Ibrahimovic, you have to take it, just for what he can bring to a football club. That guy just has so much class.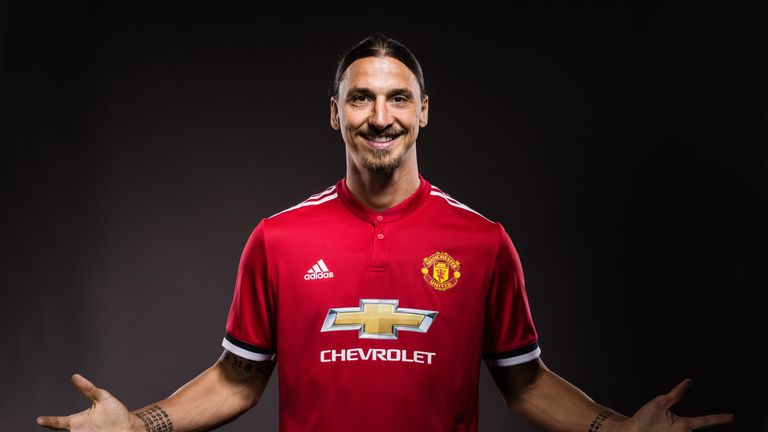 "His impact at United last season was incredible. With Lukaku there as well, just by spending time with him and training with him, that will bring on Lukaku too. It's a brilliant bit of business."
Still a bit short?
BELLAMY: "I still think they need cover at left back, for Luke Shaw."
Liverpool (2nd)
Ox move great for both parties
TOWNSEND: "Oxlade-Chamberlain is a great purchase. He's a player who we've yet to see the best of, there is unfulfilled potential with this boy, he's a fantastic athlete and ticks the boxes now of requirements of a modern-day player, and he's clearly got ambition too.
"I think that's a very good move for the player."
Spanish window worries?
BELLAMY: "It is just an extra day, of course, it's going to be more of a concern for a club like Liverpool, but as I said a couple weeks ago, I don't see them selling Philippe Coutinho. The owners have come out, and don't forget these owners also own the Boston Red Sox.
"Boston Red Sox don't sell players, they take your players. They never have done, their wage bill is the highest in baseball. So if those owners come out and say they won't sell, they're used to this!"
One more year?
TOWNSEND: "With Luis Suarez there was that year where they said "give us one more year" and you wonder if that deal has also been struck with Coutinho. It does seem slightly strange that they're spending so much money now literally as the window is about to close. It wouldn't surprise me at all if that extra day means Coutinho goes."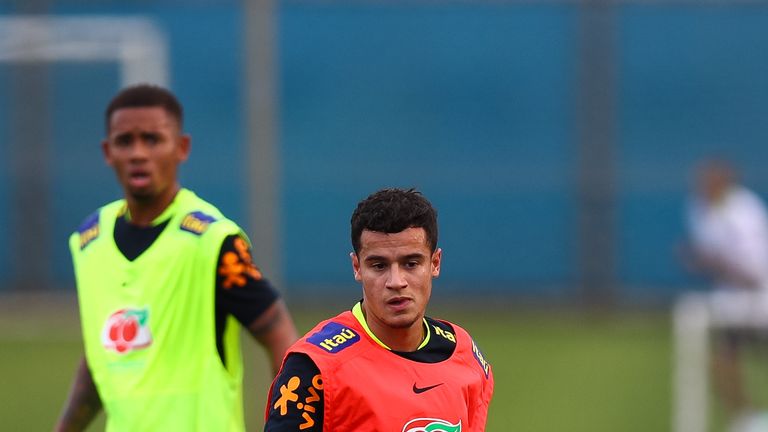 Manchester City (4th)
Sanchez to City?
BELLAMY: "Do they need Alexis Sanchez? Any team does! If they get Sanchez they could play him up top too."
TOWNSEND: "I'm still not convinced about Aguero and Jesus as a brilliant pairing together, and if they get Sanchez done it is serious business for them."
Big finale
BELLAMY: "Deadline Day is going to be a big day for them, their spending hasn't stopped."
Chelsea (6th)
More bodies at the Bridge?
TOWNSEND: "I just think the manager has been pretty vocal about needing more. I just could not understand them letting Matic go, especially to United. I still think they need one or two more, I really do.
"I don't think Antonio Conte can be happy. I think he'll put on a brave face and say the right things, but I don't think deep down he'll be happy."
Drinkwater doubt?
BELLAMY: "I was looking at the potential deal with Drinkwater, by putting in a bid for him I don't think they're going to get anywhere near what Leicester want, and there's Ross Barkley too."
Dubious departures
BELLAMY: "But why did they let Ruben Loftus-Cheek and Nathaniel Chalobah go? They were getting games last year. Why let them go, and then bring in maybe a Drinkwater or a Barkley, when we all know Roman Abramovich is so eager for a youth player to come in and be a key player. Does it make business sense?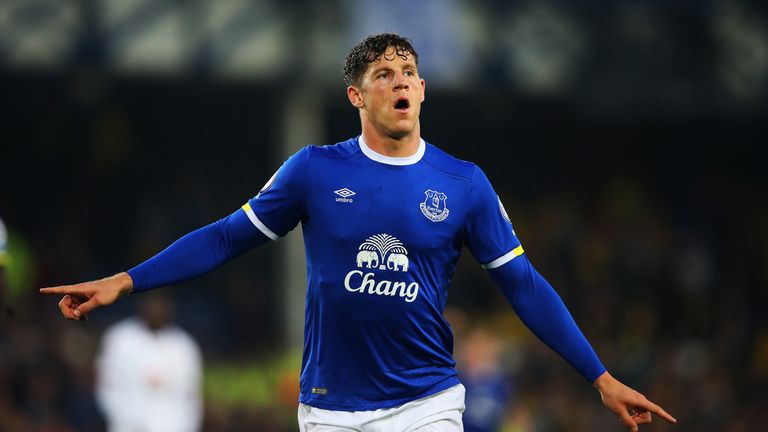 Tottenham (9th)
Not too much to tinker
BELLAMY: "Tottenham are always busy on the last day, Daniel Levy always leaves things to the last minute. I can see him doing business on Deadline Day. At the same time, I like this Spurs team. There isn't too much more you need to come into it.
"I think they'll be in the top four. They have too much quality in their team, and that's even playing at Wembley. They'll be fine. Don't forget, they didn't start too well last year."
Aurier an awesome alternative
TOWNSEND: "If they get Serge Aurier from PSG, he is a phenomenal athlete. A ferocious athlete. To let Walker go for £50m, and get Aurier in for perhaps half that, could be serious business."
Arsenal (16th)
Worst window ever?
BELLAMY: "Sanchez will not be an Arsenal player beyond Thursday. I can really see City forcing their hand. I can see this being the big one on Deadline Day. I hate being like everyone else, critical of Arsenal, but they are in a mess. They've got themselves into a situation where the manager didn't sign his contract, so a lot of players' futures remained uncertain too.
"Arsenal have themselves to blame at this moment, and tomorrow it could get worst. It could be the worst transfer window in Arsenal's history, it could be that bad. They're light on numbers as it is. They could end up losing the best players they've had at Arsenal since your Thierry Henry days."
Sterling for Sanchez
TOWNSEND: "Sanchez has got a value of £60m, £70m with a year left on his contract. If the weekend was anything to go by, he's had enough. And that money is a lot to take for someone who doesn't want to be there.
"If City desperately want Sanchez, then Arsenal should surely have to turn around and say yes, but we want Raheem Sterling. Surely Arsene and Arsenal can't leave themselves that open-ended? I can't see anything positive about what's going on at Arsenal at the minute."
Deadline Day promises to be a cracker - join us on Sky Sports News and our digital platforms from 6am right through to the 11pm deadline and beyond...