Football Commentator & Columnist
Martin Tyler's stats: Sadio Mane's goalscoring streak and hope for early strugglers
Last Updated: 05/09/17 3:36pm
Martin Tyler is back with some top stats and facts as international football makes way for the return of the Premier League.
Brighton and Crystal Palace are looking to kick-start their top-flight seasons but just how ominous are their early goal droughts? Does zero points after three games spell doom? And which records could Liverpool's Sadio Mane break if he keeps up his goalscoring streak?
Read on for the answers and don't forget to try to answer Martin's latest tricky teaser: Which player has scored in the Premier League and also scored for Slovakia against England?
Martin's starting stats
I was at Wembley on Monday evening to see England win their 13th consecutive home qualifying match - extending their best ever run. They are now 37 qualifiers unbeaten home and away, going back to a loss in Ukraine in September 2009 when England had already qualified for the 2010 World Cup.
Slovakia scored the first goal for an away team against England at Wembley since November 2014 when Jordan Henderson scored an own goal in a 3-1 win over Slovenia - who, by coincidence, are the next visitors to Wembley.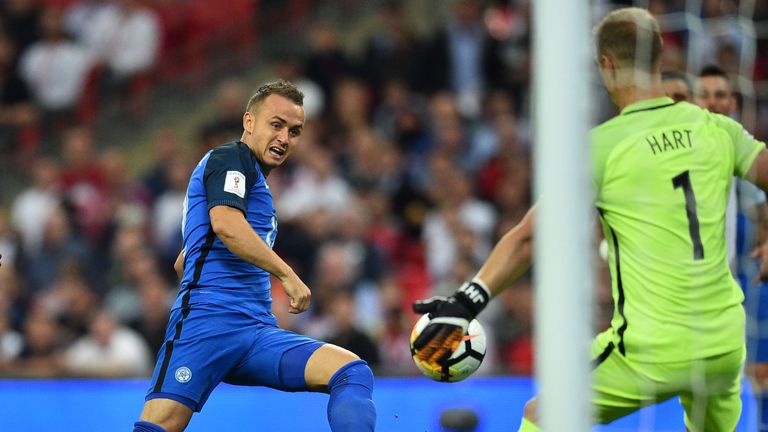 Eric Dier scored his third England goal after a header in the 3-2 friendly win in Germany and the free-kick at Euro 2016 against Russia in Marseille. This was his first England goal at Wembley.
The same can be said for Marcus Rashford in his first England start at Wembley. It was his second England goal after his sensational debut against Australia.
Stanislav Lobotka scored his first senior goal for Slovakia. He was the star of Slovakia's Under-21 campaign in Poland last June in which he played in a 2-1 defeat… to England.
Mane event
Sadio Mane has scored in his first three PL games for Liverpool. Will he set a record if he scores v Man City on Saturday? (Jez)
MARTIN SAYS: If Mane scores against City, he will become the 11th player to score in the first four Premier League games of a season and only the second Liverpool player to do so after Daniel Sturridge in 2013/14 (against Stoke, Aston Villa, Man Utd and Swansea).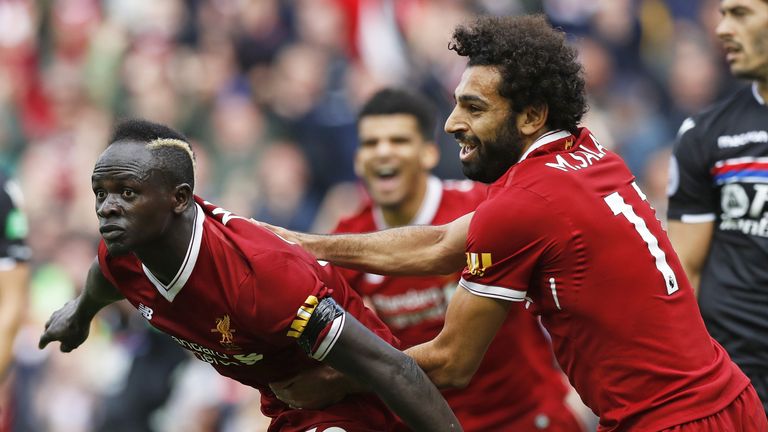 If Mane scores against Man City and Burnley in Liverpool's next two fixtures he would break the club record, but not the league record.
Wayne Rooney scored in the first FIVE games of the 2011/12 season against West Brom, Tottenham, Arsenal, Bolton and Chelsea; while Arsenal's Jose Antonio Reyes scored in his first five fixtures of 2004/05 against Everton, Middlesbrough, Blackburn, Norwich and Fulham.
That means Mane needs goals against City, Burnley and Leicester to set a new Premier League record.
Longest goalscoring run from start of a PL season
| Player | Team | Season | Games |
| --- | --- | --- | --- |
| Jose Antonio Reyes | Arsenal | 2004/05 | 5 |
| Wayne Rooney | Man Utd | 2011/12 | 5 |
| Emmanuel Adebayor | Man City | 2009/10 | 4 |
| Darren Bent | Charlton | 2005/06 | 4 |
| Diego Costa | Chelsea | 2014/15 | 4 |
| Olivier Giroud | Arsenal | 2013/14 | 4 |
| Bafetimbi Gomis | Swansea | 2015/16 | 4 |
| Branko Strupar | Derby | 2000/01 | 4 |
| Daniel Sturridge | Liverpool | 2013/14 | 4 |
| Ruud van Nisetlrooy | Man Utd | 2005/06 | 4 |
| Bobby Zamora | West Ham | 2006/07 | 4 |
Goal-shy starts
Brighton and Palace are yet to score in the PL. What's the longest goalless run at the start of a season? (Simon)
MARTIN SAYS: If Brighton fail to score at home to West Brom on Saturday or if Crystal Palace can't score at Burnley on Super Sunday then they will equal the record for the most games at the start of a Premier League season without a goal.
Previously, three teams have gone through their first four games of a Premier League season without scoring. The first was Sheffield Wednesday in 1993/94, who didn't score until Mark Bright netted in the 67th minute of their fifth match - a 1-1 draw with Chelsea.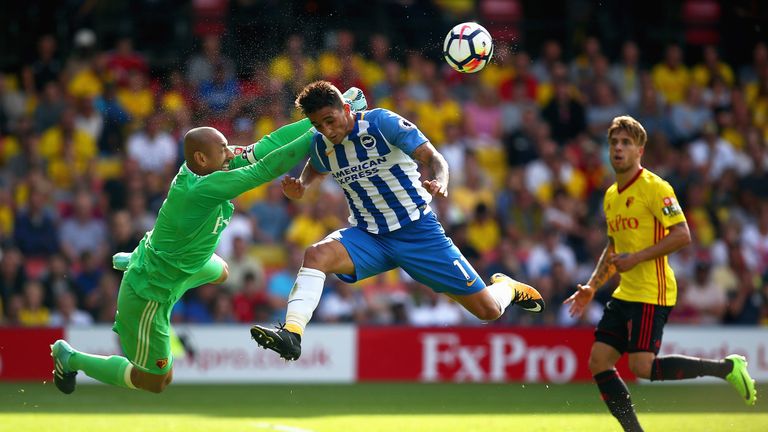 In 2005/06, Newcastle's first goal of the season came when Charles N'Zogbia scored in the 78th minute of their fifth game against Fulham.
And more recently in 2011/12, Swansea's first goal came in the 14th minute of their fifth game of the season against West Brom thanks to a Scott Sinclair penalty.
Interestingly, all three of those teams avoided relegation comfortably. Sheffield Wednesday and Newcastle put their slow starts behind them to finish seventh, while Swansea finished 11th in 2011/12.
And Brighton and Palace have until the 78th minute of their fifth matches to avoid breaking Newcastle's unwanted record of 2005/06 for the longest wait for a Premier League goal.
From zero to… where?
How many teams have finished their first 3 games with zero points and where did they end up? (@MahrusAhmed17)
MARTIN SAYS: Bournemouth, Crystal Palace and West Ham fans will be interested in this question, as all are pointless from their opening three Premier League games.
Thanks to our friends at Opta, I can tell you that in Premier League history, only 10 teams previously have had no points after their first three games. This is the first time it has happened to three teams in the same season.
Only four of those 10 teams ended up being relegated at the end of the season, including West Ham themselves in 2010/11 when they lost to Aston Villa, Bolton and Man Utd in their first three fixtures.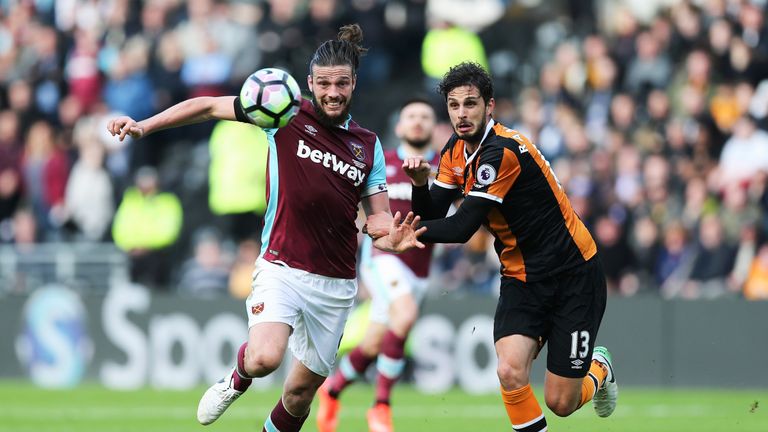 Sunderland (2005/06) and Portsmouth (2009/10) both finished bottom after losing their first three and Blackburn finished 19th in 2011/12 after doing the same.
But as you can see from the table below, six sides have lost their first three and survived - and two teams even recovered to finish in the top half; Wimbledon finished eighth in 1996/97 and West Brom came 10th in 2011/12.
No side has lost their first three Premier League matches and qualified for Europe.
No points by end of August (3+ games)
| Team | Season | Final position |
| --- | --- | --- |
| Wimbledon | 1996/97 | 8 |
| Southampton | 1998/99 | 17 |
| Middlesbrough | 2001/02 | 12 |
| Sunderland | 2005/06 | 20 |
| Bolton | 2009/10 | 14 |
| Portsmouth | 2009/10 | 20 |
| Stoke | 2010/11 | 13 |
| West Ham | 2010/11 | 20 |
| West Brom | 2011/12 | 10 |
| Blackburn | 2011/12 | 19 |
Late goals on the road
Everyone criticised England after the Malta game, but I bet no team has scored twice in injury-time in a win AWAY from home in the Premier League. Am I right?
MARTIN SAYS: You're not right! Opta tell me that sides have scored two goals in the 90th minute or later in away win on 10 occasions in the history of the Premier League.
It actually happened last April when Spurs won 3-1 at Swansea thanks to two late goals and even happened twice on the same day back in 2011. On October 23 that season, Everton scored twice after the 90th minute at Fulham and Man City famously beat Man Utd 6-1 at Old Traford, including two very late goals.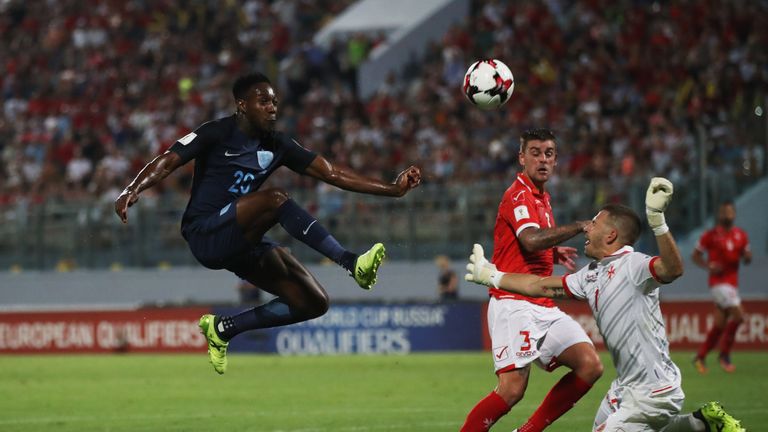 Below is the list of all the away teams who've won and scored twice after the 90th minute in the history of the Premier League…
06/02/1999 - Nottingham Forest 1-8 Manchester United: Ole Gunnar Solskjaer scored twice
13/01/2001 - Man City 0-4 Leeds: Robbie Keane scored twice
07/04/2001 - Derby 0-4 Chelsea: Gus Poyet scored twice
11/04/2009 - Wigan 1-4 Arsenal: Andrei Arshavin and Alex Song
27/02/2010 - Stoke 1-3 Arsenal: Cesc Fabregas and Thomas Vermaelen
21/08/2010 - Wigan 0-6 Chelsea: Salomon Kalou and Yossi Benayoun
23/10/2011 - Fulham 1-3 Everton: Jack Rodwell and Louis Saha
23/10/2011: Man Utd 1-6 Man City: Edin Dzeko and David Silva
19/10/2014: QPR 2-3 Liverpool: Steven Caulker (og) and Philippe Coutinho
05/04/2017: Swansea 1-3 Tottenham: Heung-Min Son and Christian Eriksen
If you are using skysports.com you can ask Martin Tyler a question below, but please adhere to our House Rules. If you wish to report any comment, simply click on the down arrow next to the offending comment and click 'Report'.