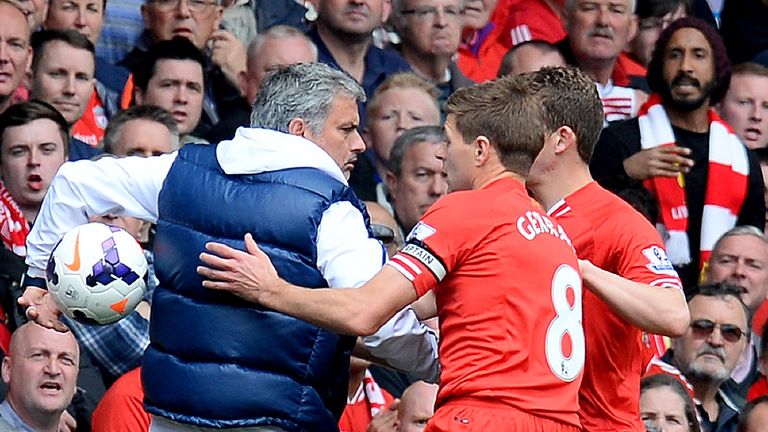 Jose Mourinho's relationship with Liverpool has grown into a fierce rivalry over the years, but how did it come about?
Mourinho's United prepare to face Liverpool on Saturday, live on Sky Sports Premier League, having played against the Merseyside club 25 times in his glittering career.
He's played two, drawn two against Liverpool as United boss, but it was events during his two stints at Chelsea that helped build the intense relationship.
In 25 meetings, nine of which have been in major semi-finals or finals, Mourinho has come out on top 11 times, losing six and drawing eight.
That win percentage of 44 per cent is among the worst of all sides he has faced more than 10 times, with Barcelona (29 per cent) and Stoke (40 per cent) the only two sides he has been less successful against.
Here, we look at the big flashpoints over 13 years of Mourinho v Liverpool.