Danny Higginbotham
Football Expert & Columnist
Tactics: Liverpool v Manchester United
Last Updated: 14/10/17 12:33pm
Danny Higginbotham analyses the tactical battle in Liverpool v Manchester United - and why counter-attacks could be key.
The Sky Sports pundit expects Jose Mourinho's side to sit deep at Anfield, when they face Liverpool live on Sky Sports Premier League on Saturday.
Higginbotham expects United's back four to play within the width of their own penalty area, with their wide players dropping back to effectively form a six-man defence when Liverpool are on the front foot.
Ander Herrera and Nemanja Matic will then sit in front of the defence to provide even more protection, explains Higginbotham.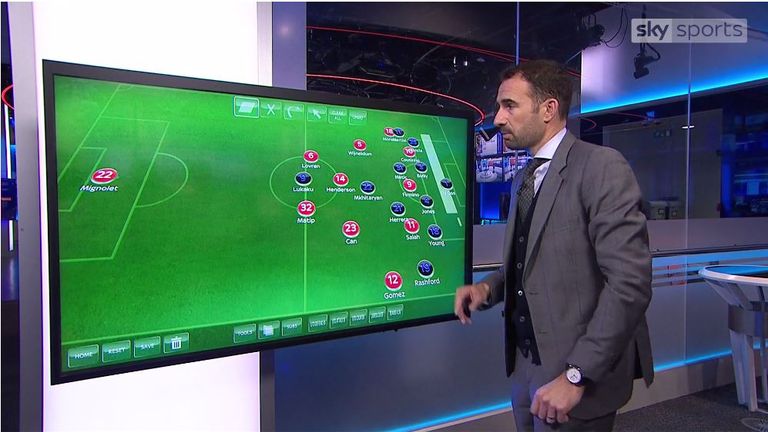 Given the pace of Liverpool's forwards, it will be important for United's defence to drop deep and not allow their opponents any space to get in behind.
However, when United win back possession, Higginbotham expects them to attack rapidly down the pitch. With Liverpool's full-backs invited on, there will be space down the flanks to attack.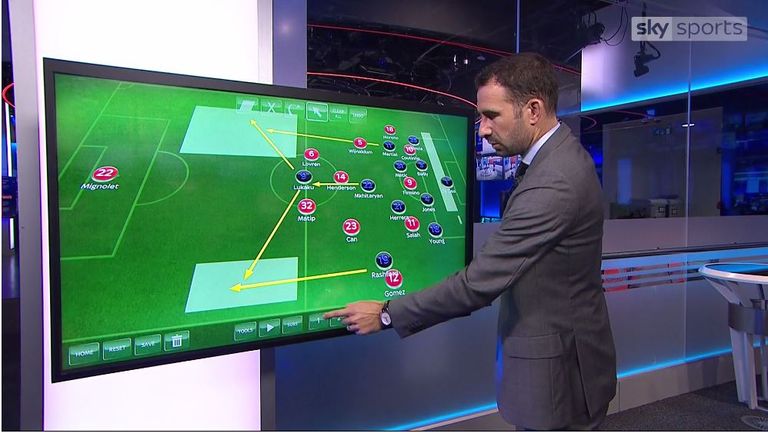 Higginbotham believes Mourinho could field both Marcus Rashford and Anthony Martial on Saturday, as their speed would be so effective on the counter-attack, rushing forwards to support striker Romelu Lukaku and No 10 Henrikh Mkhitaryan.
Watch the video above to get more tactics insights on the game - including how Liverpool can catch Manchester United out with counter-attacks of their own.