James Milner says he is now enjoying football again in his preferred midfield role with Liverpool after spending last season filling in at left-back for the greater good of the team.
Milner scored seven goals in 40 appearances for the Reds last season despite being deployed in a defensive role for the majority of the campaign, with Liverpool struggling for numbers at the back.
The 31-year-old has returned to his favoured midfield position for the current campaign and has started the last three matches for Liverpool, including the recent win over Huddersfield at Anfield.
And when asked if he was glad to be back playing as a midfielder, Milner replied: "Absolutely. Last season I was asked to do a job and I did that as well as I could.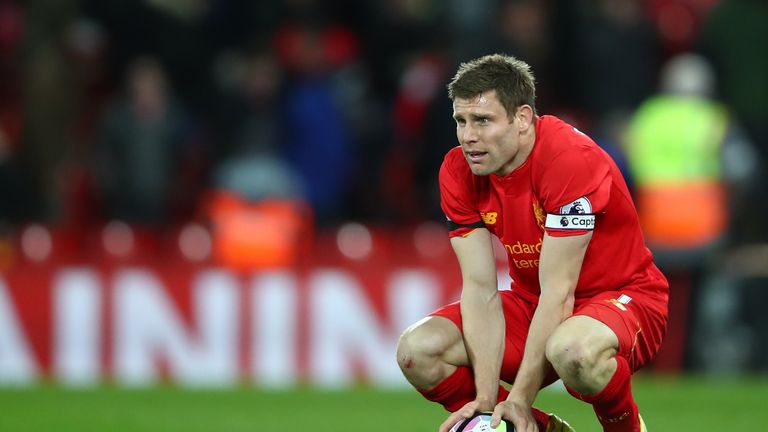 "I said at the time, I don't enjoy playing there - I didn't like it. But the team always comes first and you do what is asked of you, that is always the case.
"I've definitely felt myself enjoying my football again in the midfield this year. Now I just want to get out there and contribute as much as I can to the side."
Milner admits it has taken him a short while to get back up to full speed in midfield after spending last season as Liverpool's first-choice left-back.
"I've played there in training but there is nothing like playing in games so it might take the odd game to get fully up to being 100 per cent comfortable in there and making it feel like normal," said the former England international.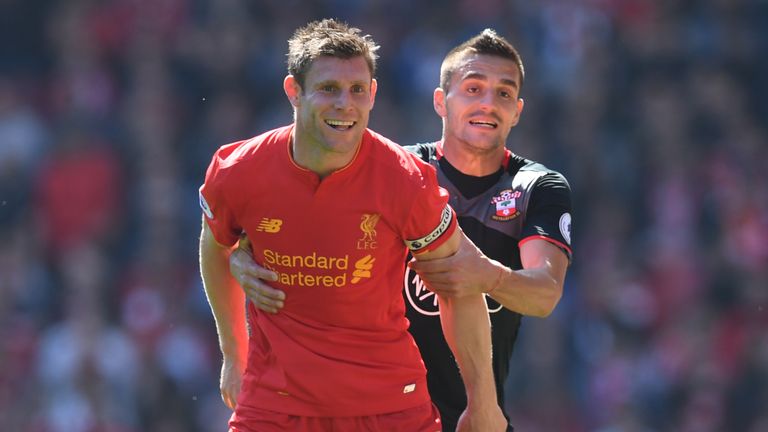 "Like I said before I'm enjoying being in there and hopefully I can get around the field and contribute at both ends."
Milner could retain his place in Jurgen Klopp's midfield when Maribor visit Anfield in the Champions League on Wednesday night.
The Reds recorded a comfortable 7-0 win over the Slovenians earlier this month but Milner is taking nothing for granted in the reverse fixture.
"I think it is about putting in a good performance and ultimately getting the three points, that is the most important thing," he said.
"If you can score goals as well - great, but I don't think it will be an easy game. It is important that we're ready to match those effort levels and break them down.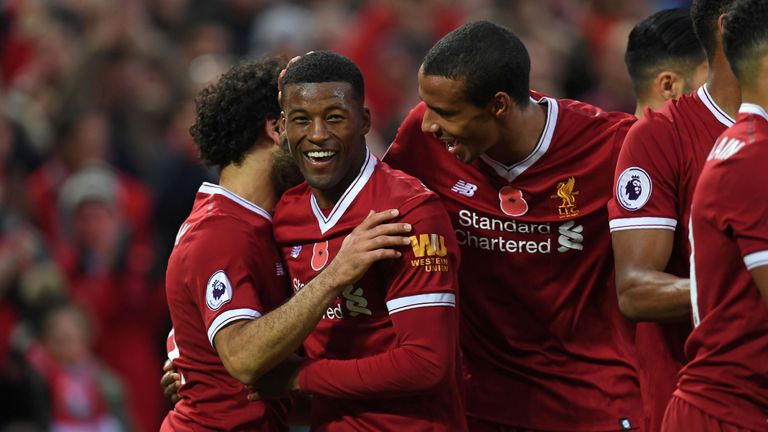 "I'm sure they're going to defend in numbers again and look to hit us on the break. We have to be solid at the back and when we're attacking keep the door shut at the back.
"The group is a strange one already, you've seen that there is a mixture of results and anything can happen.
"It could go down to goal difference so it is important we stay focussed, put in a good performance and hopefully get a good result."