Premier League grades: Manchester City and Arsenal get top marks
By Shaun Goater
Last Updated: 27/11/17 1:35pm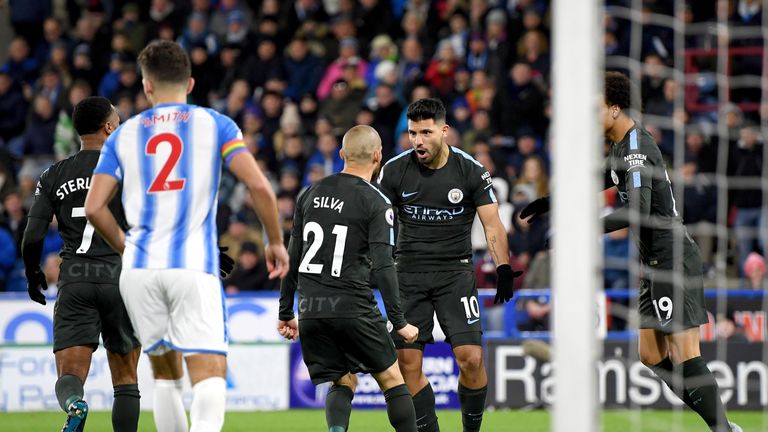 Who were the top performers and who let themselves down in the Premier League this weekend?
We asked Sky Sports News guest Shaun Goater what he thought of each team and how they performed at the weekend with the former Manchester City striker grading the clubs purely on this weekend's performance.
So, how did your team fare? Read on to find out...
Premier League results
| | | |
| --- | --- | --- |
| West Ham 1-1 Leicester | Palace 2-1 Stoke | Man United 1-0 Brighton |
| Newcastle 0-3 Watford | Swansea 0-0 Bournemouth | Tottenham 1-1 West Brom |
| Liverpool 1-1 Chelsea | Burnley 0-1 Arsenal | Southampton 4-1 Everton |
| Huddersfield 1-2 Man City | | |
Arsenal - A
It's not easy to win at Burnley and it was a great result on the day. You can look at Burnley and think Arsenal should beat them, but with the way Sean Dyche has them it's tough, but Arsenal kept going and got the result.
Crystal Palace - A
Because of where they are, Stoke would have expected to beat Palace, so it really is a great result for Palace, especially with a last-minute winner.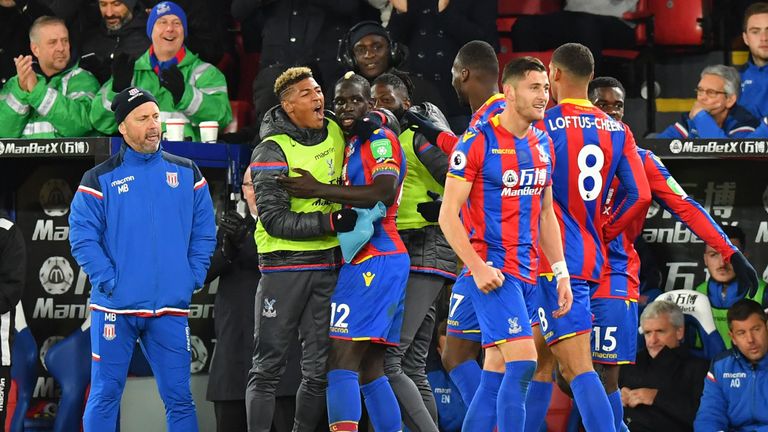 Manchester City - A
It was a different approach; something completely different was asked of them; where they've had holes in the past, they weren't there on Sunday, but they adapted and got there in the end.
Watford - B+
Everyone is raving about Marco Silva and you can see why and he probably has the same budget as Newcastle, who complain they don't have enough money!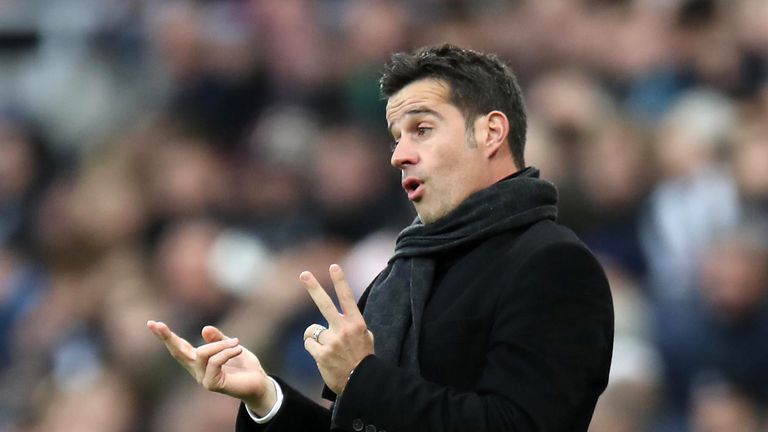 Brighton - B
Going down to an own goal at Old Trafford is a tough way to lose but they did well to keep United quiet for the majority and showed that they're doing things right.
Burnley - B
They were minutes away from getting a result which would have been huge for them if you consider the comparative budgets and players, but just fell short in the end.
Huddersfield - B
The tactic they played was probably the best way for them to get a result, but the problem you have is you need every player to be doing their job for every second of the 90 minutes. Wagner pushed City, he concerned Pep. They did create chances and maybe think they could have won it.
Manchester United - B
They got the job done in the end which is the most important thing for Mourinho, but they've got a long season ahead chasing City.
Southampton - B
They'll gain some confidence after struggling for a while, and it's important they're scoring goals again.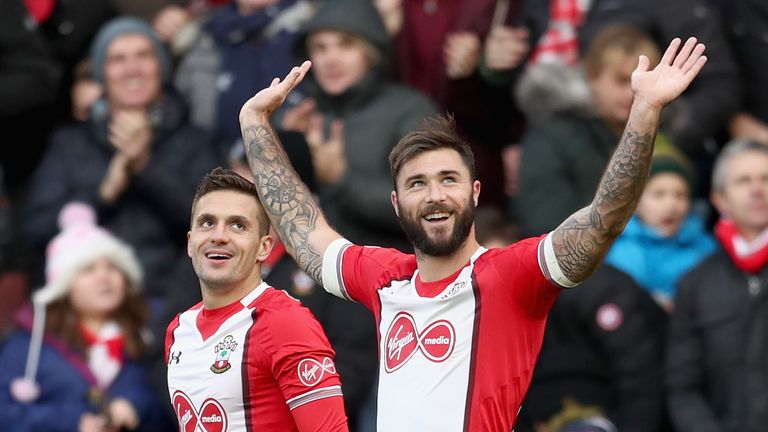 West Brom - B
In this transition for Gary Megson to get this draw is a great result for them and show they can compete with the best in the league still.
Chelsea - B-
Getting a draw isn't a bad thing but it just increases the gap between them and City. He may be Brazilian and I Bermudian but there's no way Willian meant that - it was a cross!
Liverpool - B-
Both teams will be looking to get some sort of advantage over the rivals and to draw means neither anything has gained much. If either team had won it would have been an A.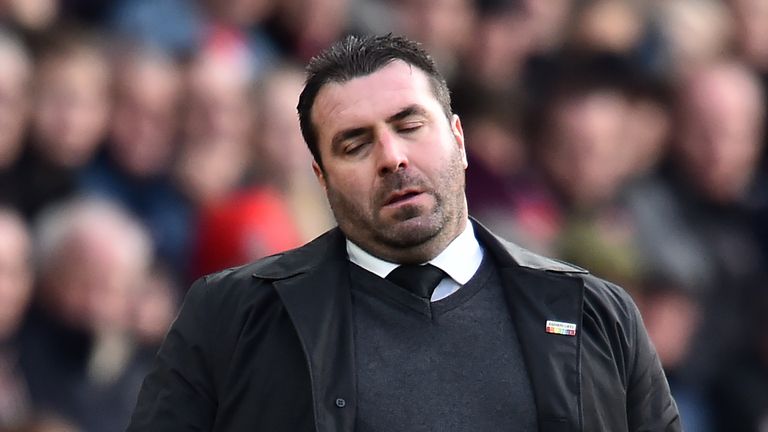 West Ham - B-
For West Ham it was important they got a positive draw, as they don't want to be slipping further and further down, so it's a good point for David Moyes to interrupt the rut and gain momentum from there.
Newcastle - C
To not get a result against one of your rivals, with similar quality of players is not good for Newcastle, who should be doing better.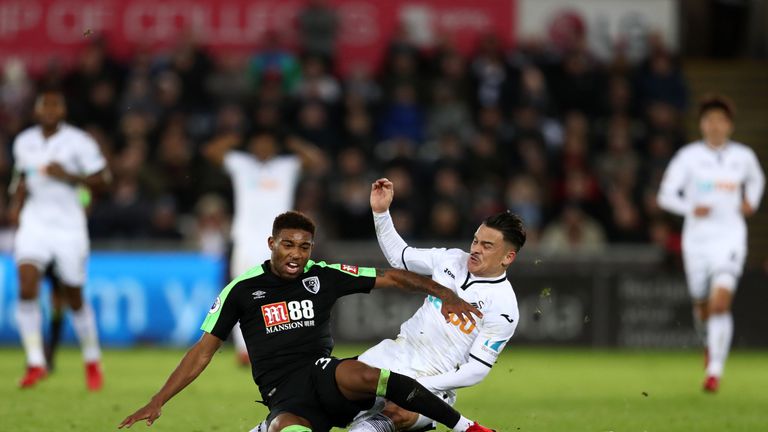 Bournemouth - D
It's not easy to go away but winning games against the likes of Swansea is incredibly important for the likes of Bournemouth, they might up a few points against those above them, but they need to get three against rivals at the bottom.
Leicester - D
They should be aiming to finish in the top half, but they're falling by the wayside, they're almost making up numbers, they're losing their shine and they need to make sure they get wins against teams like West Ham.
Swansea - D
You've got to win your games against your rivals, as when you're down at the bottom it's crucial. You need to score goals at home and Swansea aren't doing that enough.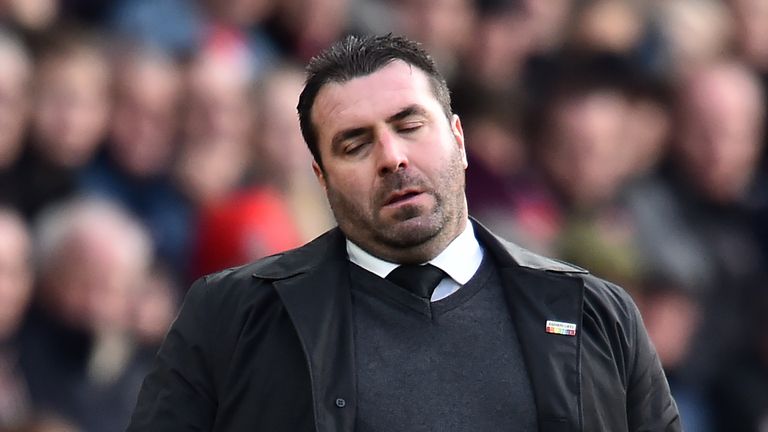 Everton - E
It's pulled Unsworth out of the equation for being the next manager - they may have taken so long to give him time to prove himself - due to the fact they've just leaked goals in the games he's had. They've spent a lot of money and they've got quality to beat teams like Southampton but they've fallen well short.
Stoke - E
Losing in the way they did against bottom of the league is a poor result for Stoke, they've not been brilliant this year despite the players they have.