Jurgen Klopp dismisses speculation over Jordan Henderson's position in the side
By Calum Wilson
Last Updated: 09/12/17 8:25am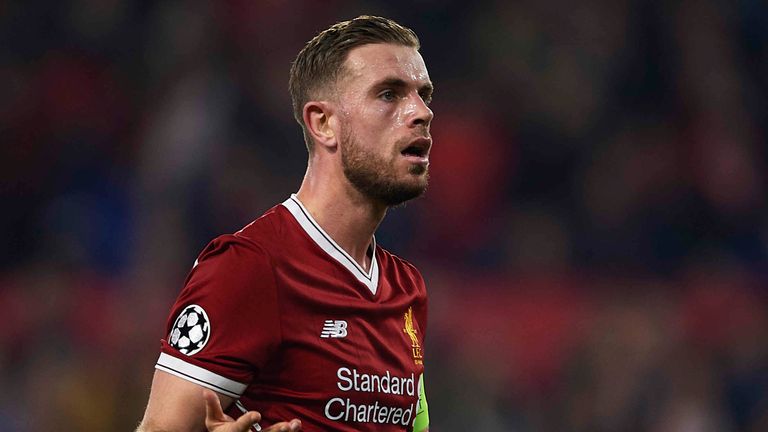 Jurgen Klopp has rubbished speculation questioning Jordan Henderson's position in the Liverpool side.
Henderson was left on the bench for Liverpool's Champions League game with Spartak Moscow, sparking rumours about the Liverpool captain's place in the pecking order at Anfield.
Klopp is expected to recall Henderson for the Merseyside derby against Everton on Sunday, live on Sky Sports Premier League.
Klopp, though, had a robust response to the stories about Henderson, saying he needed to be rested and that the midfielder has the "hardest job in world football".
"I'm not sure if it's English or old-fashioned or whatever but even a captain cannot play all the time," said Klopp. "You can't bring him just because of the armband."
"You need players on the pitch to be 100 per cent for the derby.
"I made the decision for last week and I only spoke about it because I knew people will find out and make a s*** story out of it."
"They are s*** stories, I cannot change that, tell me another word for it. He's such an important player for us so I don't get why I have to say that.
"Being the skipper of Liverpool is the hardest job in world football because the man that came before him is Steven Gerrard."