Jurgen Klopp confident Mo Salah's future at Liverpool is secure
By Sky Sports News
Last Updated: 13/04/18 3:26pm
Jurgen Klopp says he "knows" Mohamed Salah will remain at Liverpool.
Salah has netted 39 goals in all competitions in his debut season at Liverpool and his goalscoring form has seen him linked with a move to Real Madrid.
Klopp is confident the 25-year-old is going nowhere this summer and believes the Liverpool squad are excited about "creating something for the future" at Anfield.
"It's not the situation where I would even think about it," said Klopp, when asked if Salah could leave.
"Mo Salah came in nine months ago to make the next step in his career and he did it. To come to Liverpool, he had different options and he wanted to come here, so if we always start talking after a year 'will he leave' - I don't think about it.
"I'm confident. I think, no I don't think, I know he will be here.
"We don't want change all the time. We have a big chance here to create something for the future. My impression at the moment is they are all excited about being in this group."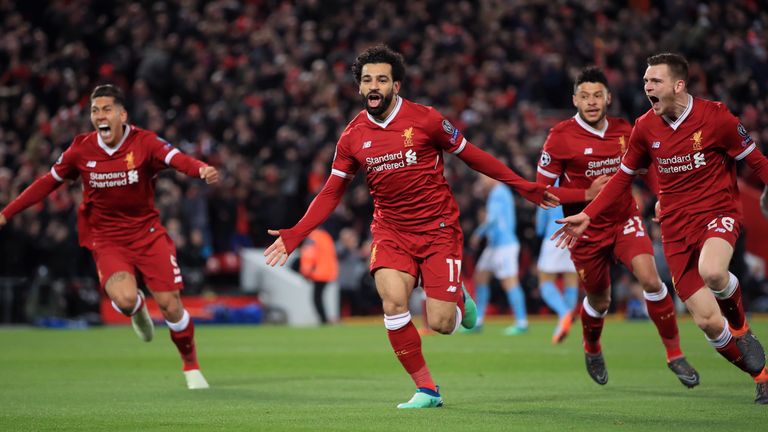 Salah is the Premier League's top scorer with 29 goals - four ahead of Harry Kane - and can become just the third Liverpool player to score 40 or more goals in a season.
Liverpool were drawn against Salah's former club Roma in the Champions League semi-finals on Friday.
He has previously described Liverpool's involvement in the competition as "special".
He told CNN: "There's something very special about playing for Liverpool. The Champions League nights are special for the fans too. You can feel it on the streets.
"The atmosphere in that first game against Manchester City was the first time I had really seen something like that.
"When we saw the draw, everyone knew it would be a difficult game, but I said we had to be positive and win. That's what we did."