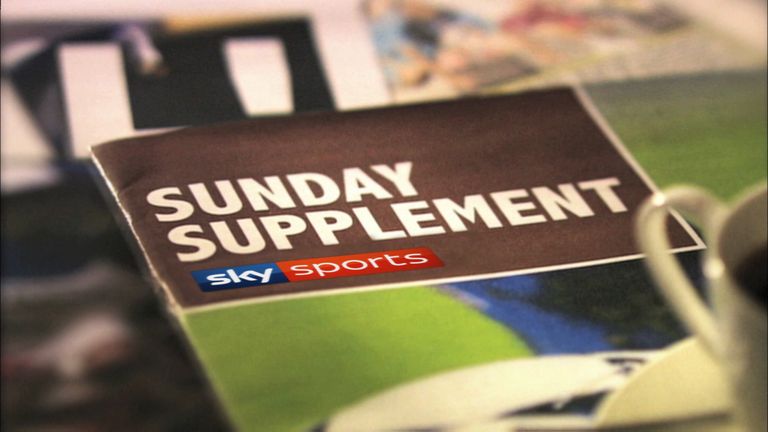 Listen to the latest edition of the Sunday Supplement podcast as the panel discuss the recent performances from Man City and Liverpool, plus Wolves' promotion.
Neil Ashton was joined by Shaun Custis (Head of Sport at The Sun), Matt Dickinson (Chief Sports Writer at The Times) and Jonathan Liew (Chief Sports Writer at The Independent) for this week's show.
After being knocked out of the Champions League by Liverpool during the week, Man City bounced back with a 3-1 win against Tottenham on Saturday to put them on the verge of the Premier League title.
The panellist discussed the recent form of Pep Guardiola's side and how they do need to win the Champions League, and also looked at Liverpool as Mohamed Salah netted his 30th league goal of the season against Bournemouth.
Also on the agenda was the behaviour of Juventus goalkeeper Gianluigi Buffon after their European exit to Real Madrid, and Wolves' promotion to the Premier League - as well as a look ahead to Sunday's top flight action.
Download the Sunday Supplement podcast now and subscribe to more via iTunes