Soon-to-be Liverpool midfielder Naby Keita may have been sent off again on the weekend, but the Reds are signing are superstar according to his RB Leipzig team-mate Yussuf Poulsen.
Liverpool agreed a deal worth £48m to bring Keita to Anfield in August - as well as an undisclosed premium - with the player set to arrive on Merseyside on July 1.
However, since then, the Guinea international has struggled badly with disciplinary issues, being dismissed three times for Leipzig.
Keita's latest red card came in his side's surprise 3-0 defeat at struggling Mainz, with the 23-year-old picking up two yellow cards in quick succession towards the end of the game on Sunday.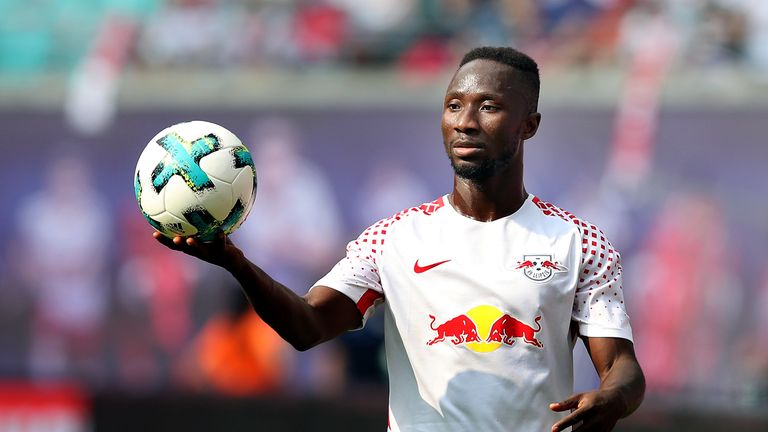 Having hit out at Alexandru Maxim, Keita then barged into Bote Baku, meaning the all-action midfielder will now miss Leipzig's crucial final home game of the campaign against Wolfsburg on Saturday.
Despite his on-field indiscipline this campaign, though, Poulsen thinks Liverpool boss Jurgen Klopp will still be signing a once-in-a-generation player this summer.
"I think that most of the fans of Liverpool already watched him play. He is a superb player on a very high level," the Leipzig forward told Omnisport.


"He shows what he can do with the ball even if it's not going well for the team at this time.
"His last goal against Hoffenheim where he fakes out three people. He hit the post and then the ball went in.
"There are not many players in the world who can do that kind of thing.
"He is one of the few and not only the fans, but also his team-mates, should be looking forward to that."